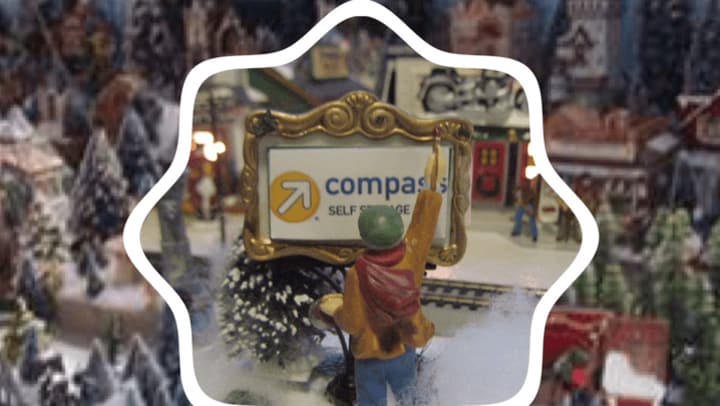 Hey Compass fans,
Below is a quick article from our store manager in The Villages, FL about her amazing Christmas village!
We've had many tourists stop by our Compass Storage in Oxford, FL simply to see the Christmas Village in The Villages!
Getting our Customers and Team Compass Self Storage in the Holiday Spirit
By: Lorraine Liebenau
The story of our Christmas Village collection started in 1989. Fred went to a Hallmark Shop in Denver to buy me a Christmas card, and the Honeymooner Motel was sitting on the counter (we were managing a Motel for La Quinta Inn's at the time). Needless to say 28 years later and 117 houses with hundreds of people, animals, and trees we have our collection!
In our RV traveling years, we purchased houses from coast to coast- stopping at Christmas Shops from Oregon to Cape Cod and up and down the east coast, through the mid-west and where ever we roamed. Fred will finish up his part on Sunday by adding the trolley car.
I hope the rest of our friends at Compass Self Storage enjoy taking a tour through the Snow Village at the Villages in Florida! Wishing everyone a Blessed Christmas and a very Happy New Year!
Click the link below to see a quick video of our village! 🙂
Cheers!
The Compass Team