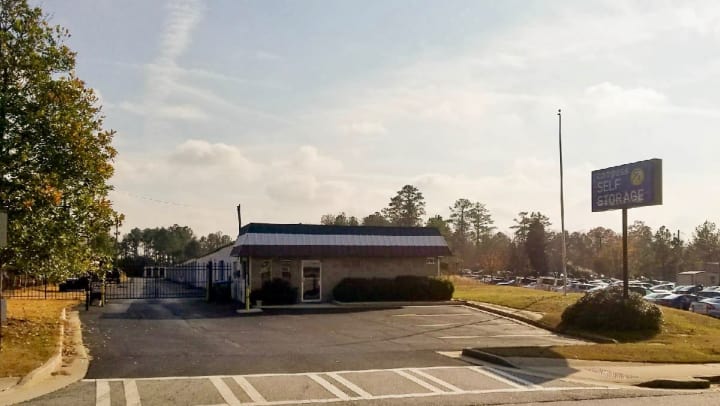 We proudly announce the acquisition of our 76th self storage center located at 3464 Stone Mountain Highway in Snellville, GA, an eastern suburb of Atlanta. This marks the eleventh Compass Self Storage location in the greater Atlanta market.
Compass Self Storage continues to be extremely aggressive in acquiring self storage properties, with three acquisitions completed in November. Compass opened a state-of-the-art self storage center in Sewickley, a northern suburb of Pittsburgh, PA. They also completed the acquisition of their seventh storage center in the Dallas/Ft. Worth, TX market in November.
The newest Compass Self Storage (www.compassselfstorage.com) center in Snellville has great visibility on a major 6-lane highway and features convenient drive up and climate controlled units. Physical upgrades to the property are planned, including an expansion and remodel of the rental office, upgrades to security and the installation of individual access control. Compass Self Storage offers a full line of moving and packing supplies, as well as truck rental options, to make it a one-stop solution for anyone moving their home or business.
"We are proud to expand our footprint further in Atlanta, which has proven to be a dynamic market for us. Compass Self Storage will offer our customers top notch product and customer service to make moving and storing an easy process," stated Todd Amsdell, President.
Cheers!
The Compass Team