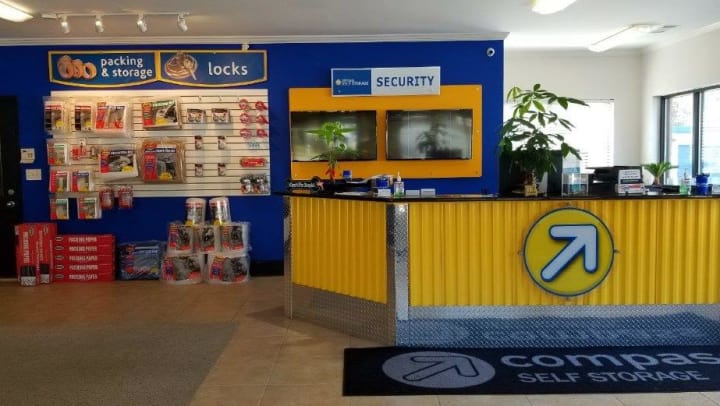 Welcome to Compass Self Storage, your destination for storage units in Fairburn, GA. We offer affordable storage rentals with features and services to make your experience more convenient. Our staff places customer service as their highest priority. You'll find exactly what you're looking for at Compass Self Storage.
Finding the perfect self storage unit in Fairburn doesn't have to be difficult. Once you've found it, moving in and accessing your space can be a stress-free experience when you choose Compass Self Storage.
We know you have options when choosing a self storage facility. Compass Self Storage has earned the trust and respect of all of the communities in which we're located. We're well known throughout the eastern half of the United States for incomparable customer service, clean facilities, and an enjoyable self storage experience.
Arrange a visit to our state-of-the-art facility in Fairburn, GA, and allow us to show you the Compass Self Storage difference. With discounts for military personnel, finding self storage has never been easier or more affordable.
Contact us for more information about renting a self storage unit at Compass Self Storage.
Cheers!
The Compass Team