Environmental Social Governance
---
Environmental
To better benefit the environment and communities we serve, we believe it is important to continue our ongoing initiatives and look for new ways to reduce our carbon and water footprint.
Solar Power – At several of our facilities, we were able to place solar panels on our vast rooftops.
LED Lights – All of our facilities have been upgraded with energy efficient LED lighting. All newly constructed self storage centers use LED lighting as part of our building specifications.
Recycling –All Compass Self Storage Centers are encouraged to participate in a recycling program.
Water bottles – At our Corporate Office, we provided each employee with several new smart water bottles and installed a new water dispenser. We were able to eliminate waste of plastic bottles.
Sustainable Attire – Compass Self Storage offers our employees sustainable apparel that we purchase from companies that use recycled materials.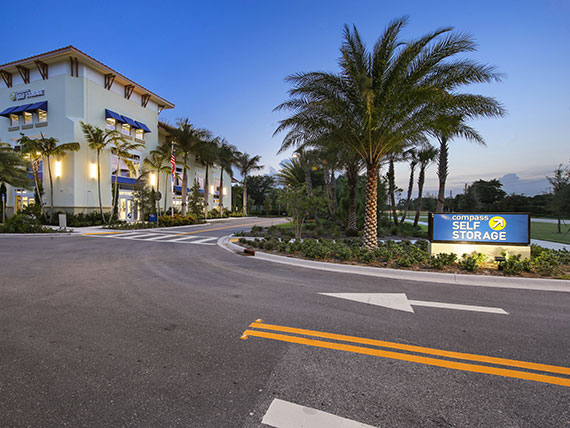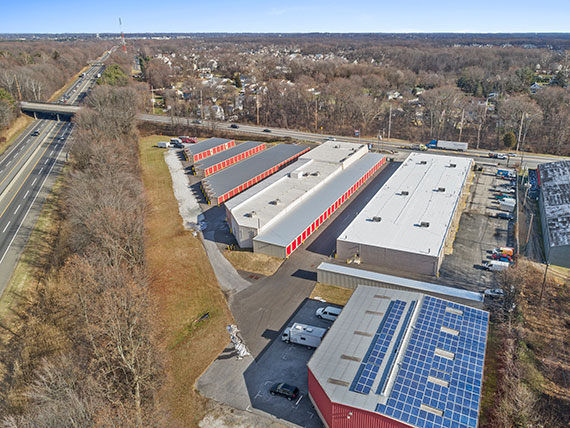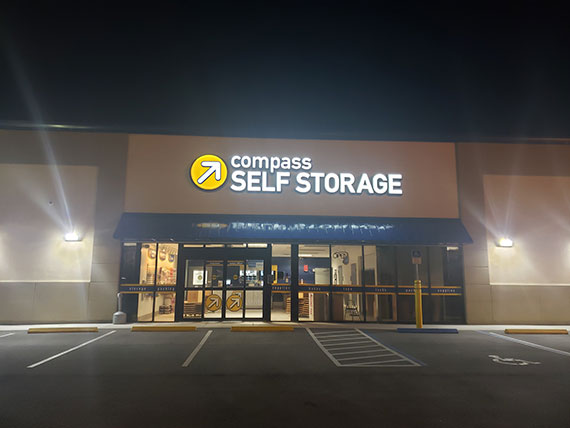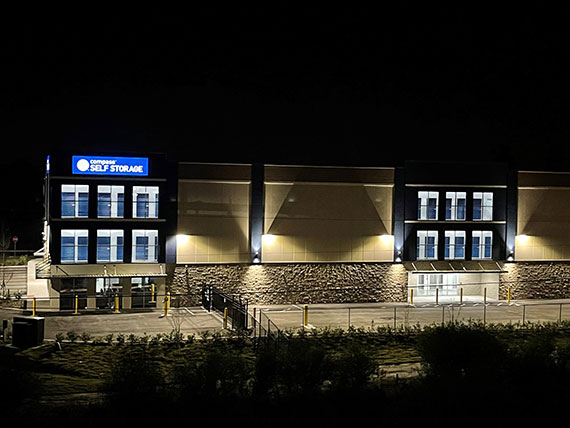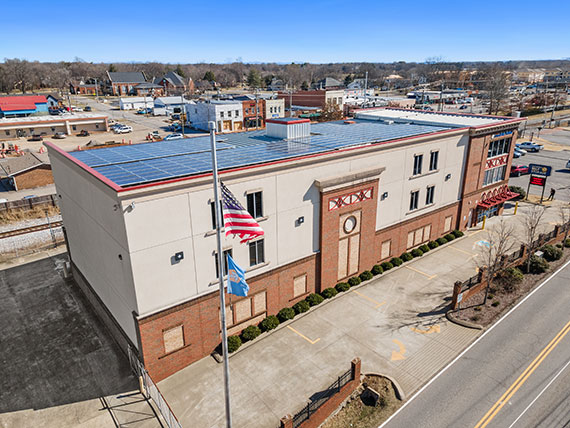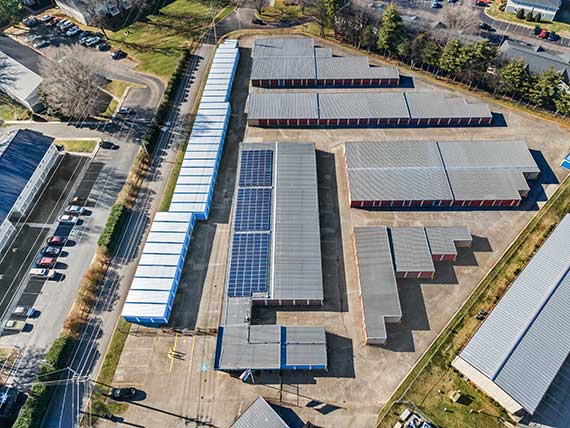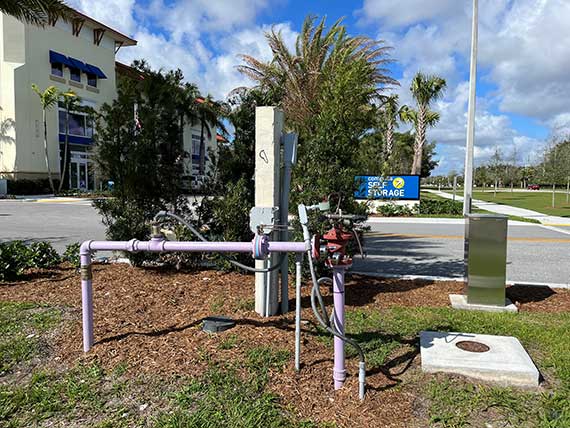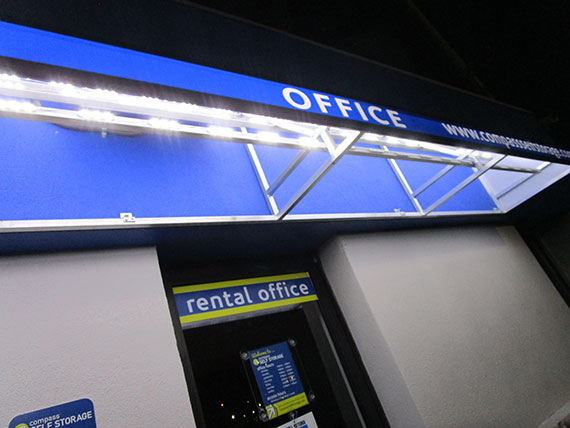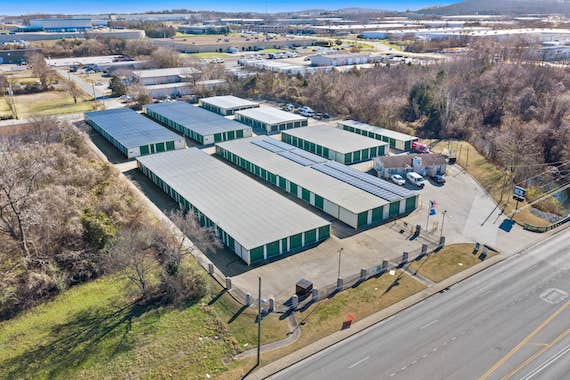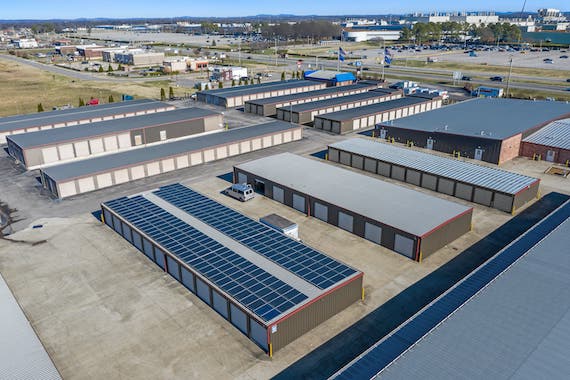 570-led-lights-exterior-environmental
570-Delsea-solar-panels-environmental
570-115-LED-environmental
570-126-LED-environmental
570-Front-St-Solar-Panels-Environmental
570-Jessica-St-Solar-Panels-Environmental
Waldron-solar-panels-environmental-min570
570-Nissan-solar-panels-environmental-min
Governance
Employees – At Compass Self Storage, when the company succeeds, so do our employees. For both our home and field employees, we offer attractive bonus programs to reward our teams for their role in our overall success.
Committees – Through our employee guided committees, we offer opportunities for employees to provide feedback and input. These committees focus on overall company direction, fundraising efforts, and even how to celebrate success and how to foster a fun company culture.
Broad Communication from The Top – In 2020, the "ToddCast" podcast, hosted by CEO Todd Amsdell, was originally started to keep spirits up and communication transparent and ongoing during the Covid pandemic. Years later, the ToddCast continues to provide employees with company updates, recognition, and solidarity. It is shared company wide and the content helps to connect our teams.
Vendor Partnerships – Compass Self Storage relies on a network of vendors that we think of as extensions of our management teams. These partnerships are extremely important to keep the storage centers clean and professional and to ensure our customers have a positive experience throughout their entire journey. We strive to make our vendors feel as if they are part of the "Compass family" through ample communication.
Awards – Amsdell Companies and Compass Self Storage has been fortunate to see significant growth and success and that is due to our team members. Over the years, we are proud to have won several awards that celebrate this success. Some award highlights include:
NorthCoast 99(2018, 2020, 2021) The NorthCoast 99 award is an annual, year-long effort that identifies and honors only 99 great workplaces for top talent in Northeast Ohio.
Weatherhead 100 (2014, 2015, 2016, 2017, 2018, 2019, 2021) The Weatherhead 100 award recognizes the region's fastest-growing companies based on revenue from the past five years.
Inc 5000 (2016, 2017, 2018, 2019, 2020, 2021) The Inc. 500 ranking lists the 5,000 fastest-growing private companies in the nations.
Mini Storage Messenger Facility of the Year (2015, 2021) Mini Storage Messenger presents the Facility of the Year award each year for a handful of self storage centers, based on a number of different criteria.
Mini Storage Messenger Top Operators (2012, 2013, 2014, 2015, 2016, 2017, 2018, 2019, 2020, 2021) The Mini Storage Messenger Top Operators list is a compilation of the industry's key players.
Inside Self Storage Top Operators (2012, 2013, 2014, 2015, 2016, 2017, 2018, 2019, 2020, 2021) The Inside Self-Storage Top-Operators List is an annual compilation of the industry's leading players.
Northeast Ohio Top Workplaces (2016, 2018, 2019, 2020, 2021) The Northeast Ohio Top Workplaces list recognizes companies and organizations where employees feel engaged, appreciated, and fulfilled.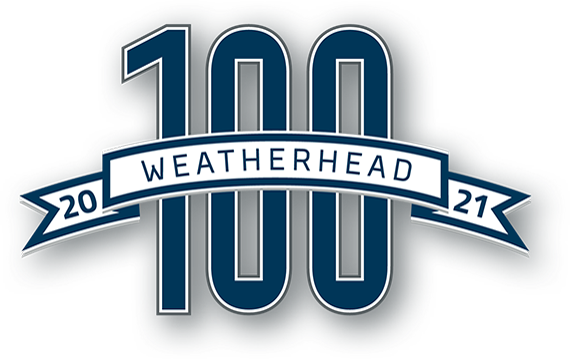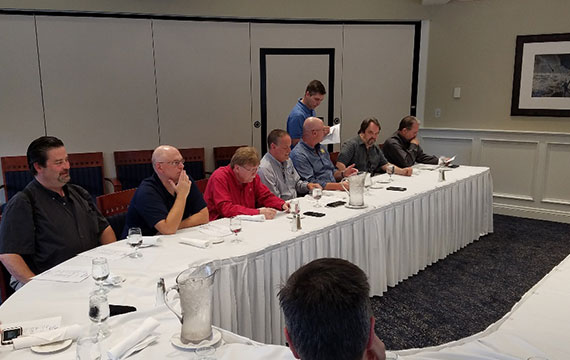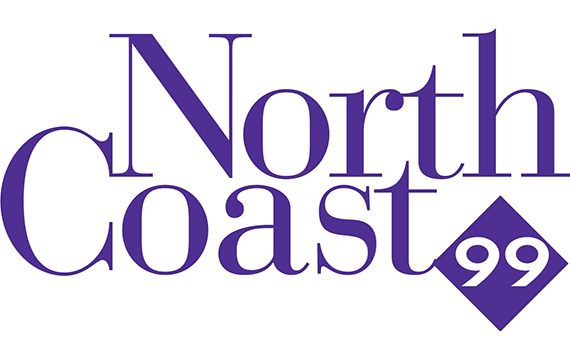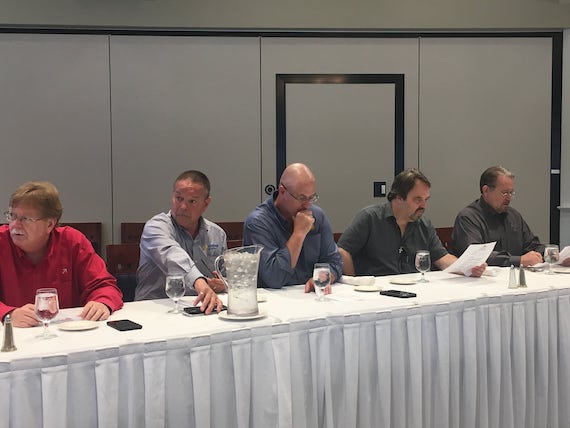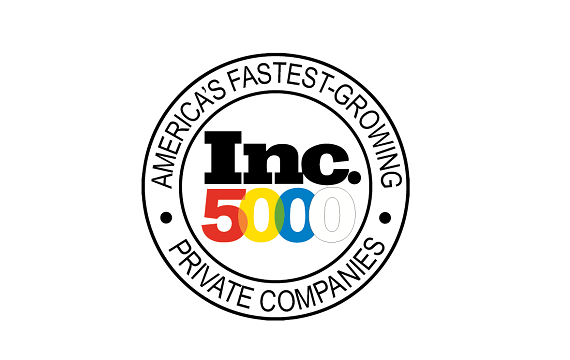 weatherhead-100-governance
dm-meeting-governance-governance
north-coast-99-governance
dm-meeting-governance 570-min
Find Your Unit Today