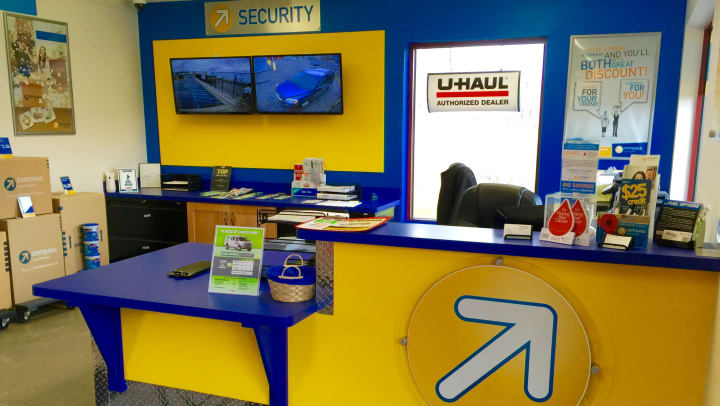 Compass Self Storage is here to make your self storage experience easier, and at an affordable price. We understand that when it comes to self storage, you want convenience and peace of mind. So our East Lansing self storage facility offers many features and services, including:
Extended access hours
Online bill payment
Delivery acceptance
24-hour video surveillance
Daily walk-throughs
On-site packing store
Rent our storage units in East Lansing on a month-to-month basis to meet both your short- and long-term needs. Whether you've sold your house and need temporary storage for your furniture, appliances, clothing, and other personal items until you find a new place, or you need long-term storage for business files, we can meet your needs.
Available in a variety of sizes, our ground-level storage units offer easy drive-up access. Climate control is available in some units, so your temperature-sensitive stored items, such as electronic equipment and antiques, will be protected from damaging hot and cold conditions.
Our newly-renovated storage facility in East Lansing is well-maintained and staffed with a professional team of friendly storage experts to help you find the right storage for your needs and to keep your stored items safe and secure. And if you need packing supplies, you'll enjoy the convenience of our on-site store. Because we're an authorized U-Haul dealer, we can even rent you a truck so you can minimize trips back and forth to your storage unit.
Compass Self Storage in East Lansing is located near Interstate 69, US 127, and the Saginaw Highway, just off Chandler Road. Our location is particularly convenient for residents of The Village of Chandler Crossing, The Landings of Chandler Crossing, and Abbot Place Apartments. We are located less than four miles from the MSU campus. We proudly serve East Lansing, Haslett, Lansing, and surrounding towns.
Cheers!
The Compass Team