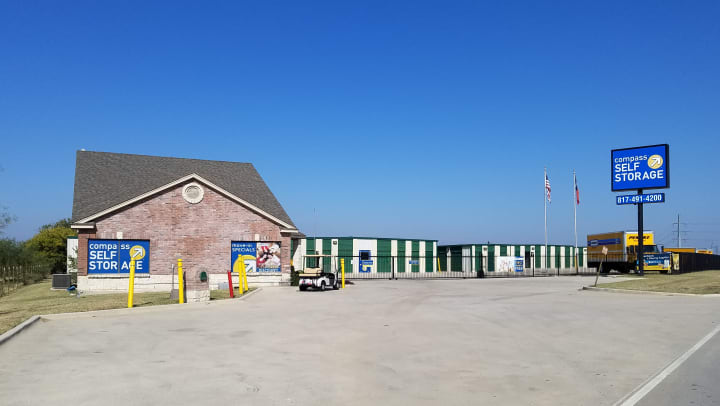 The space you need to get organized and on track is waiting for you at Compass Self Storage. Our friendly facility in Ft. Worth, TX, offers a great location on Alliance Gateway Highway with a variety of options for your self storage needs. Our huge selection of unit sizes, including climate-controlled units, is perfect for any job – big or small. We offer covered and uncovered parking for RVs, boats, and cars, so you can store all your belongings in one handy spot. We are open 7 days a week and offer truck rentals and packing and moving supplies so you can get your job done quickly and easily.
Why us?
With over 35 years of industry experience, Compass Self Storage offers reliable expertise that has kept us in business over the years—and we trust what works. From short-term moves to longer relocations, our goal to provide handy, affordable self storage is exactly what you need to get the job done. We offer convenient locations and a variety of storage options, including climate-controlled units and parking for RVs, boats, and trailers.
Our Ft. Worth facility offers access 7 days a week and a friendly professional team to help you make the most of your new space. We offer a huge selection of services, including truck rentals and supplies for purchase to ensure your self storage is simple and rewarding.
Cheers!
The Compass Storage