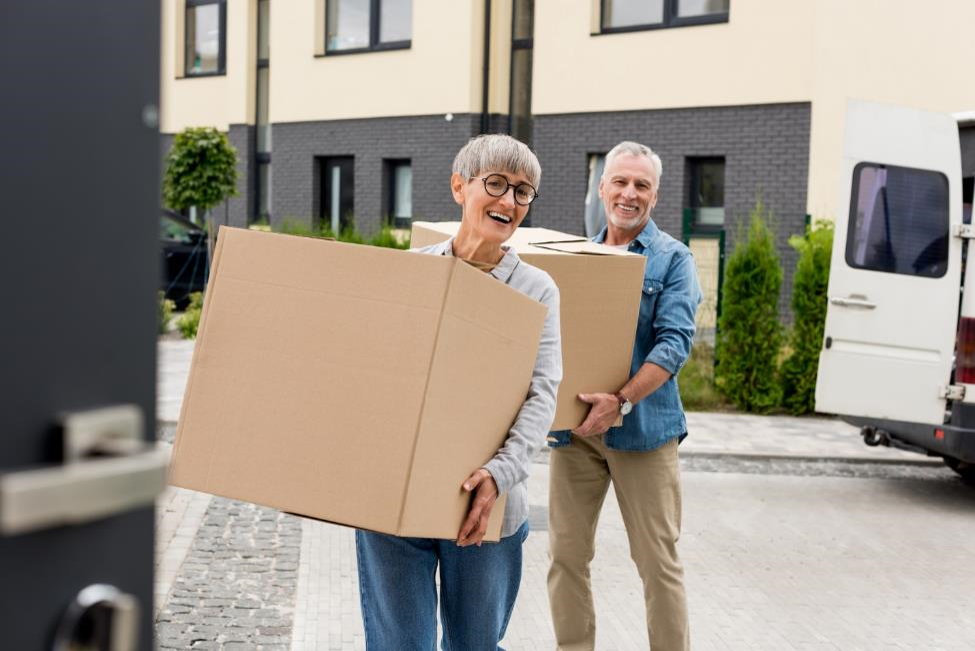 Moving can be fraught with emotion. Some situations—such as downsizing due to divorce or a death in the family—are especially stressful and can make for an emotional experience. Leaving your longtime home for life in a different state can also make you sentimental and a little anxious.
While it can be difficult to avoid certain emotions, there are steps you can take to manage moving stress. Fortunately, Compass Self Storage in Montgomery, AL, provides moving storage to help you with your big move. With these tips—as well as our wide variety of secure, convenient self storage units—we'll help keep your transition more organized and peaceful.
Relocation Organization
Create a plan on paper or digitally to help ensure a smooth move. Make to-do lists, then prioritize tasks and arrange them by day. Knowing exactly what needs to be done reduces moving stress and helps keep you on track. Allow a little extra time for bad weather, moving van scheduling issues, and any other disruption that may occur.
Get Away from it All
When it comes to moving, It's important to realize that a little "me" time can help you stay focused and energized. Reward yourself for a hard day's work with a pre-made, gourmet meal or by ordering pizza for your friends and family. Also, a short stroll or moderate exercise can help recharge your battery so you're ready to cross items off your to-do list.
Time vs. Money
If financial concerns are causing moving stress, allow extra time to do more of the work yourself. If time is your main issue, hiring professionals for as much of the work as possible can ease your mind. Here are some expenses that can be controlled or used to save time and energy:
Movers
A professional moving company removes the burden of heavy lifting, transporting your belongings to your new home, and unloading.
Packing Pros
Some moving companies offer packing services. This service can be invaluable, but you can save a lot with elbow grease and your supplies.
Moving Storage
Moving can be a challenge if you don't have space to store your belongings, especially if you're stuck in a transitionary period. By renting a self storage unit before your move, you'll have the space you need to stow your things with ease. Additionally, having extra space during your move allows for easier cleaning and packing. As a bonus, you can continue using your unit post-move to keep your new abode tidy.
Eliminate Moving Stress with Compass
During your big move, make sure to bring your favorite snacks, toys for your kids, and an end-of-day reward to keep moving stress minimal. If you have pets, make sure to keep them with a friend, if possible. You'll be much more relaxed knowing your dog or cat won't run off in a new city or neighborhood.
Additionally, don't forget to call Compass Self Storage in Montgomery, AL, forhelp safeguarding your valuables and everyday items. We offer safe, clean self storage for all your belongings during your move!