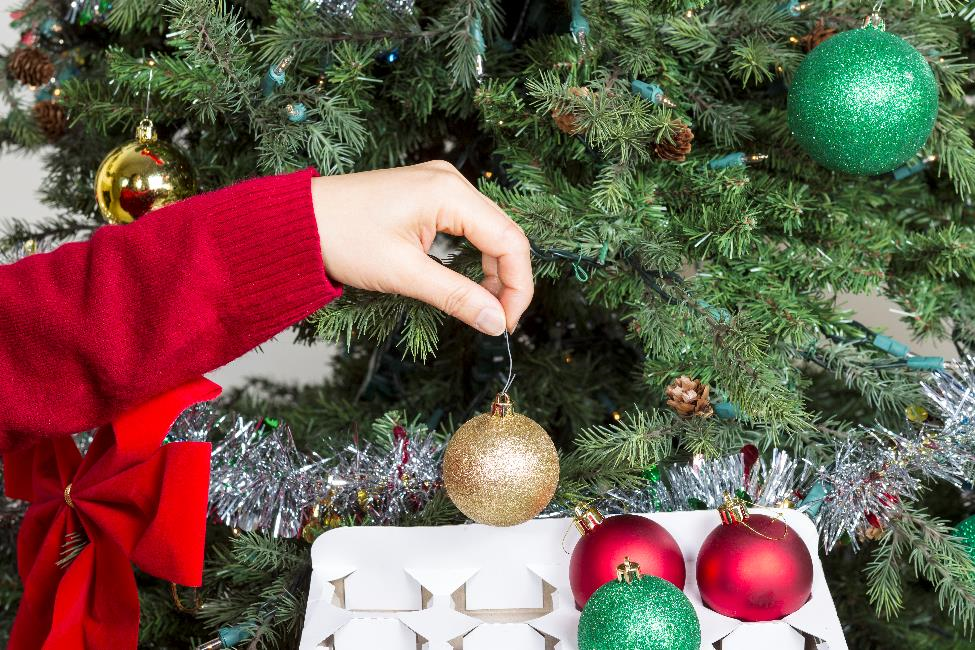 As we wind down from the excitement of the fall and winter holidays, Compass Self Storage wants to make dismantling all those decorations easier. With storage units in Cincinnati, OH and other communities, we've learned a lot about simplifying the process.
Keep It Together
Whether in storage units or your garage, separate indoor and outdoor items for easy access. Group like items and those that belong together in a cohesive display. Plastic bins with color-coded lids – think red for Christmas or orange for Halloween – make easy work of retrieving the right decorations for the current holiday. Place decorations in the back of the room or self storage unit, reserving the front for everyday items.
Protect Your Investment
Clean, dry, and check items for damage before storing. Containers specifically designed for holiday decorations provide extra protection and convenience when storing tree ornaments and lights, wrapping paper, and holiday villages. Or save money with DIY options. Vacuum-sealed garment bags safeguard Christmas tree skirts, holiday throws, and tablecloths, while pencil cases keep ornament hooks, small bulbs, and other tiny parts in one place.
Many decorations can simply be swathed in bubble wrap or tissue paper – try the acid-free kind for delicate ornaments and decorations – and placed carefully in labeled plastic bins with lids. Fill gaps in boxes or bins with crumpled newspaper to prevent items from shifting. However, these items need a little extra TLC:
Artificial Christmas trees are most easily stored and protected in wheeled cases with covers. You can even save space with heavy-duty hooks.
When storing seldom-used silver, retain its beauty and usefulness with tarnish-preventing pouches or strips.
Store holiday candles in the fridge or another cool place. Otherwise, wrap them in cellophane to prevent color transfer or a melted mass of wax.
Keep all pieces of multi-part displays Label the bin's contents, indicating whether you used fresh greenery or another live component.
Fold fabric advent calendars and place in a box. Protect those made from delicate materials with bubble wrap, placing loose pieces in pockets or a baggie.
When storing decorative dishes, line the box with newspaper or bubble wrap; place the wrap between plates, filling in gaps with newspaper.
Whether you're in Cincinnati, OH or another city, Compass Self Storage has many holiday storage options. Reserve storage units online, or stop in to talk with our friendly staff today.