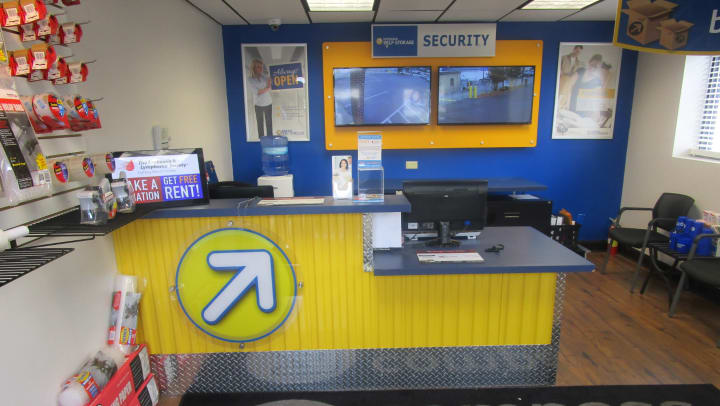 At Compass Self Storage, we go out of our way to provide storage solutions that make it easy to organize your life. Whether you need to rent a storage unit for one month, one year, or even if you're unsure how long you'll need your unit, our month-to-month rentals are flexible to adapt to your timeframe. Plus, to accommodate your busy schedule, you can access your storage unit during extended hours seven days a week.
Our storage facility accepts all major credit cards and allows for convenient online bill payments so you never have to make an extra trip. If you're ready to get organized, drop by our location on Berkeley Boulevard to inquire about our storage options today.
If you're ready to rent a storage unit, contact our friendly team at Compass Self Storage today.
Our affordable storage units for rent offer a variety of sizes, features, and price points, designed to make your storage process a breeze. Whether you recently moved to Seymour Johnson Air Force Base or need more space to store your seasonal items, our premier storage facility will help you find the perfect unit to suit your needs. So make some space in your home or business with a clean, reliable storage unit from Compass.
Our storage facility is conveniently located just minutes away from Interstate 795 on Berkeley Boulevard near Berkeley Mall, US-13, and US-70.
Let Compass Self Storage help you streamline your life.
Cheers!
The Compass Team