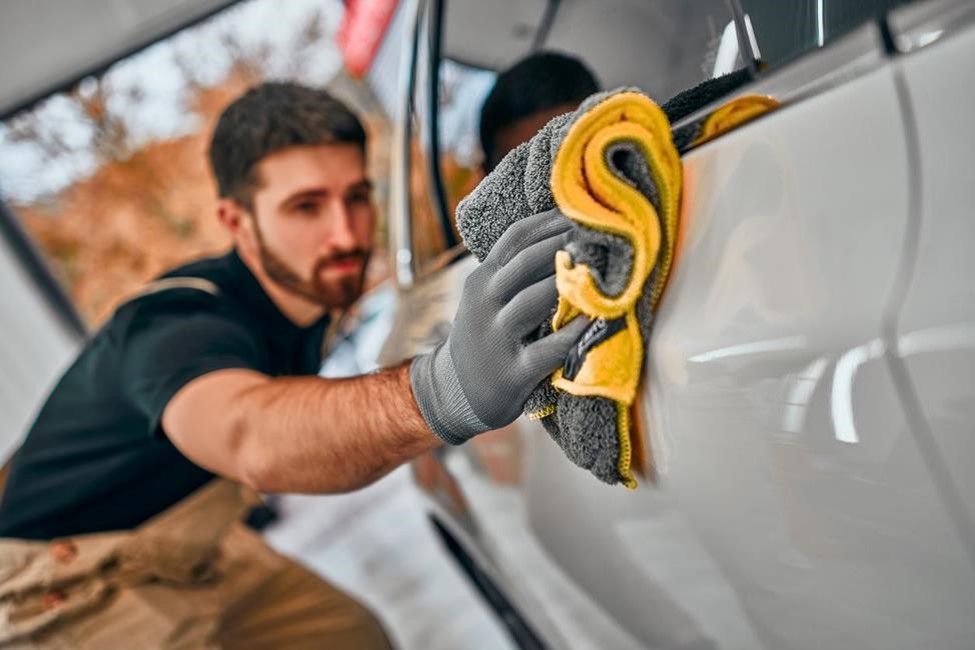 With warm weather typically comes the desire to spring clean your home, declutter your closets, and prepare for the upcoming summer. One area that many people often forget? Their cars! Whether you're a daily commuter or only hit the road a few times a month, spring cleaning your car is an essential part in making sure it runs smoothly this season and beyond. These tips from Compass Self Storage will help get your car squeaky clean and ready for summer road trips in no time!
Your Spring Car Cleaning Checklist
Gather Your Tools
Cleaning your vehicle to prepare for spring is a task that can easily be tackled at home. Before starting, gather together the supplies you'll need to take on the job. There's no need to purchase a kit specific for the task since many of these items can already be found in your home. Some of these items include:
Microfiber cloths
Shop vacuum or hand-held vacuum cleaner
Disinfecting wipes
Window cleaner
Trash bags
Bucket of warm water
Remove Winter Tires
If you live in an area that sees significant ice and snow during the winter season, you may utilize snow tires to provide your car with better grip for unstable road conditions. Once the snow melts and the road clears, be sure to switch back to all-season tires so you don't have to worry about compromising your vehicle's performance on the road.
Keeping winter tires on year-round also wears down on the tread, in turn making your tires practically useless when severe weather hits again.
Clean the Seats and Vacuum the Floors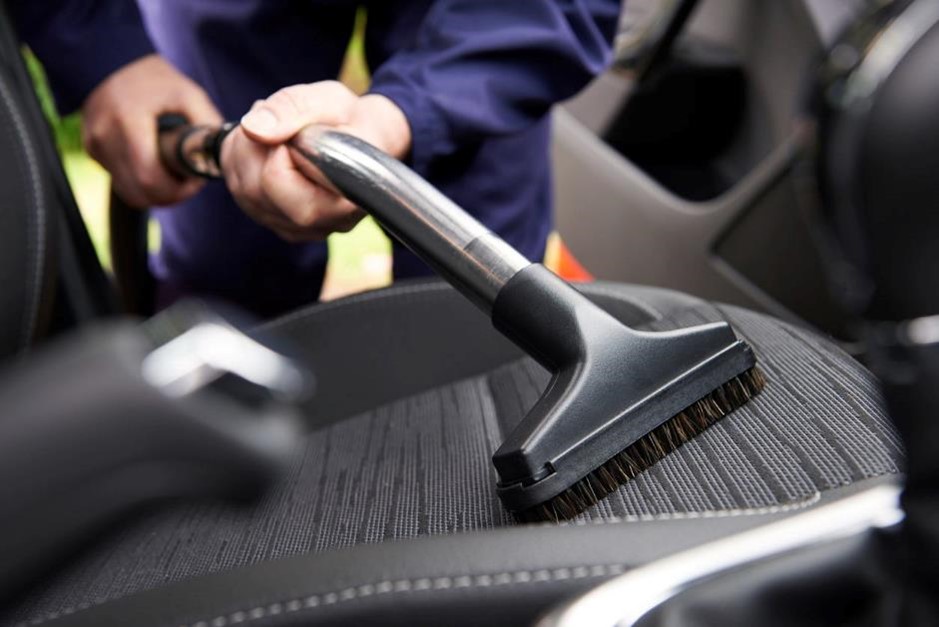 During the winter season it's pretty much guaranteed that salt and gravel will collect on the floors of your car. In addition to removing cloth and rubber mats to hose off, use a shop vac or small hand-held vacuum cleaner to pick up various debris that has made its way into the carpet.
Even though you may not see the dirt like you do on the floor, a lot can be transferred from your coat and pants to the seat of your car. The seats in your car need to be kept clean so they can hold up against wear and tear like other parts of your car. Just a rag and water are recommended to wipe down your seats. Fabric cleaner adds additional chemicals and soap that aren't necessary for routine cleaning.
Clean Underneath the Seats
Vacuuming the floor of your vehicle also provides a great opportunity to clean under the seats and areas that aren't often accessed. In addition to finding salt and dried dirt, you may come out with loose change, missing gloves, a few pacifiers, and even the toy Fido dropped months ago!
Clean Out the Trunk
For many people, out of sight means out of mind. While cleaning out the trunk of your car may not be at the top of your list because it's not often seen, it's an important task with how much can accumulate in the space over the winter. Put ice scrapers and shovels back in the garage, wash blankets, and remove any trash you find. With the changing season also comes a changing use of this space. Instead of cold weather gear you now get to replace it with folding lawn chairs and beach umbrellas for fun in the sun.
Wash the Headlights and Taillights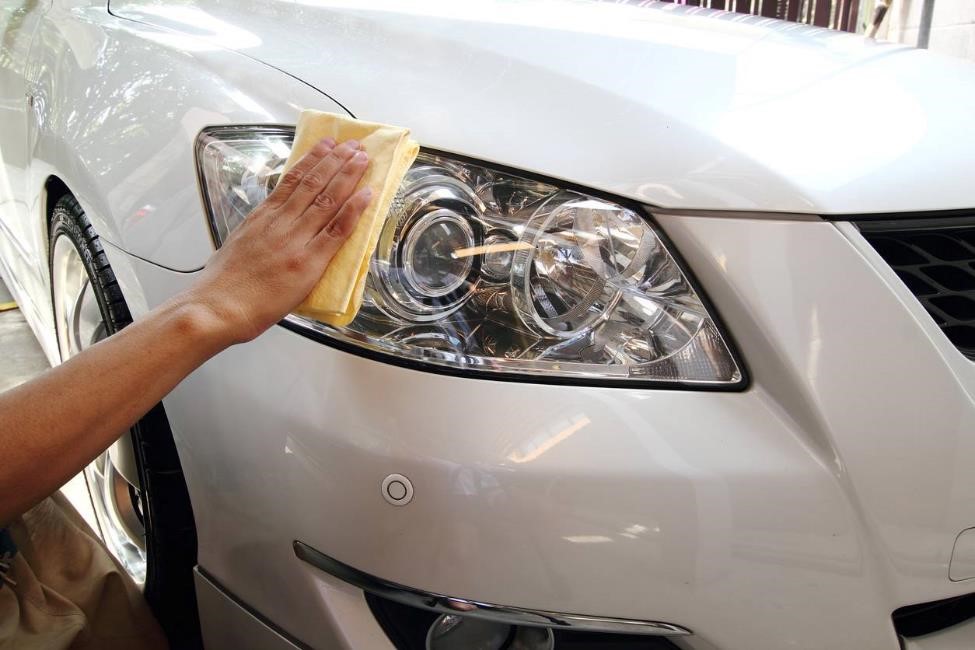 Some of the worst areas to get hit with salt, slush, and debris on your vehicle are your headlights and taillights. As long as the bulb still works, many people don't worry about them, however keeping headlights and taillights clean is essential to visibility at night and when it rains.
Use a warm, damp cloth to wipe down your lights both in the front and back of your vehicle and clean off any pesky residue in the process. If you notice condensation inside the light, you can seal it yourself to prevent fogginess so other vehicles and pedestrians can always see you coming.
Wash the Underside of Your Car
Salt and debris begin collecting on the underside of your vehicle and continues to build until the end of the winter season. Use a high-pressure washer to blast dirt, mud, gravel, and salt from around your vehicle's muffler and tires. If you leave the aftermath of winter roads on your car for too long it can create chemical reactions that can corrode your car.
Brake and fuel lines are especially at risk for corrosion and rust so be sure to either clean the bottom of your vehicle yourself or run it through a car wash when the weather begins to warm.
Schedule Regular Maintenance Appointments
In addition to keeping up with the physical appearance of your vehicle, it's just as important to make sure everything under the hood looks just as great! Schedule regular maintenance with your local mechanic to make sure your car continues to perform well year-round.
The services you schedule will depend on how long it has been since your vehicle was serviced, however it's a good idea to request the following be performed in the spring:
Replace windshield wipers – Harsh winters can do a number on wipers, make sure yours are in good condition, especially for spring showers.
Check your battery – Extreme hot and cold temperatures can drain your battery. Be sure to check the charge of your battery and replace it before hot weather arrives.
Inspect your cooling system – Check for cracks or leads in the radiator or hoses, make sure all connections are tight, and be sure coolant and antifreeze levels are at least half full.
Test your air conditioning – After not using the A/C for many months, run the system to make sure it still cools. There is no worse feeling than getting into a hot car after a long day and not being able to cool it off!
Top off fluids – Regularly check to make sure your car's brake fluid, engine oil, and wiper fluid are filled to keep your vehicle performing at its best.
Let Compass Self Storage Help Declutter Your Car and Garage
Ready to get started on your spring vehicle refresh? Let Compass Self Storage help make the process even easier. With convenient, affordable vehicle storage units and a variety of storage facility features, we've got you covered. Whether you need storage for a recently cleaned RV while you're not on the road, or have boxes crowding your garage, we've got the space you need.
Not sure what size unit will work best? Our storage unit size guide will help you find the perfect fit for your belongings. With temperatures rising, it's the perfect time to start spring cleaning and get started on your self storage journey. Find your nearest Compass Storage location in Alabama, North Carolina, Tennessee, and beyond!