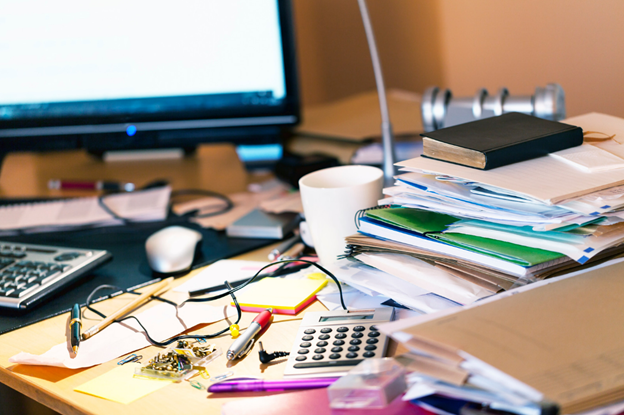 Many businesses need space for their documents, supplies, and equipment. These items can sometimes take over office space leading to clutter and disorganization. Here are three businesses that benefit from using self-storage and how they can optimize their space:
Construction, Healthcare and Education
Construction
Your construction business may have a job site a bit out of the way from your home base. You may also just have some extra supplies that you don't need at the moment. No matter the situation, by renting a storage unit, you can keep job site materials, tools, and vehicles in an easy access location or in safe keeping while not in use.
Healthcare
The healthcare industry encompasses numerous types of businesses, from medical and pharmaceutical sales to doctor's offices, hospitals, clinics and many more. While each of these may differ in multiple ways, they all share a need for storage space. Self storage offers a climate controlled environment for temperature sensitive items needing to be stored away. Having a storage unit will free up much needed space in the office or your vehicles. Things like cleaning products and supplies, medical devices and paperwork can all find a secure place in storage.
Education & Organizations
Education systems, clubs and nonprofit organizations can find use in self storage as well. Whether its decorations for holidays and events or supplies like paperwork, books or donations, self storage can provide a safe place and give your space back in the office or classroom.
Organizing Your Unit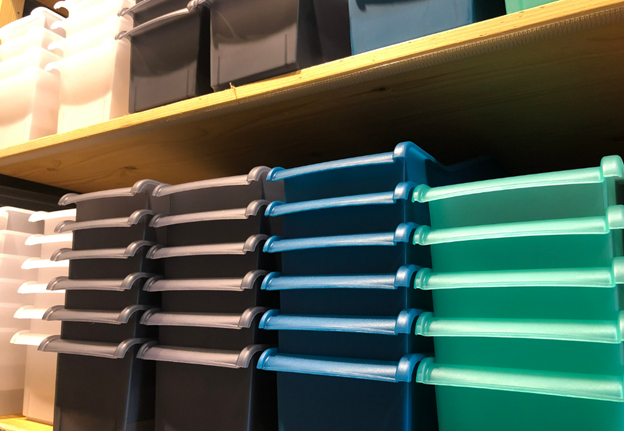 Organizing your storage unit can make all the difference. By making use of shelving, totes, and labeling you can maximize your space and make your items easy to find. Think of it like an extension of your office. Keeping it organized will optimize your efficiency when getting in and out of your unit, allowing you to get back to work faster.
Use Shelving
Lining the perimeter of your unit or just one wall with shelves can help to organize your unit. Whether you're storing files or power tools, building the unit up allows for more space for walking or extra items. There are plenty of affordable shelving options to choose from, however, a heavy-duty plastic or wire shelving rack would be best for storing heavy items.
Store Items in Totes
Rather than letting everything sit out in a cluttered mess, you can use storage totes or file boxes to declutter and organize different items. For example, keeping supplies such as nails if you work in construction or paper products for an office in a plastic tote will keep them organized and easy to locate when in a rush.
Label Everything
To take it one step further, labeling all totes and file boxes with dates and by contents can create a system which makes everything that much easier to locate. It will limit confusion if you have employees and coworkers in and out of the unit as well.
How Compass Self Storage Can Help You
Compass Self Storage offers business storage with features designed to cater to your busy schedule. Our facilities offer security, convenience, and variety to fit your needs. Check out our location map to find your nearest location.
Long Access Hours
Our locations offer extended access hours so you can store items before or after normal business hours. Select facilities also offer 24-hour access on a case-by-case basis so you can store on your own time.
We Accept Deliveries
If your business is often overwhelmed with packages with no one around to sign, Compass can accept them on your behalf! This way, your deliveries can be safely accepted and stored right where you need them.
Various Unit Sizes
We have a variety of unit sizes and types to cater to any size business and storage needs. Whether you need a 5×5 for a few extra items or a 10×30 for an abundance of commercial inventory, we can help you find a solution that works best.