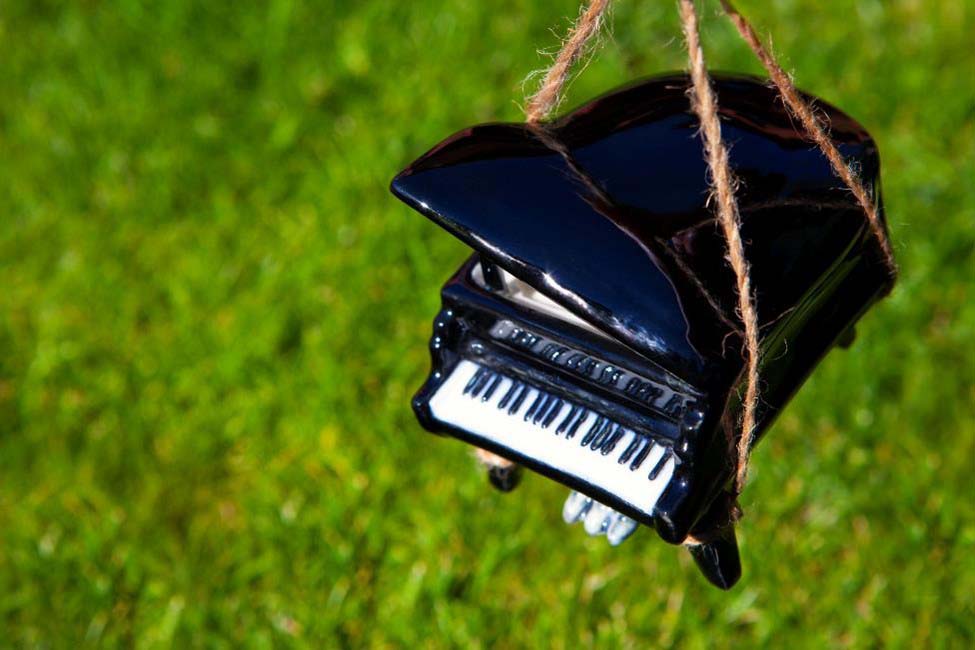 When it comes time to move your piano into storage, there are some important steps to be aware of. Pianos vary in size, but there is no denying that these large instruments can be difficult to move and store. Investing in a piano means that you will want to maintain its condition and value, and Compass Self Storage has some ways to help you do this even when moving.
Being cautious of how you approach moving and storing your piano is the best way to avoid any damage. Although pianos are large in size, they are very fragile and should be handled with care. Here are some tips to prepare, move, and store your piano—and how climate controlled storage is your safest option.
How to Prepare Your Piano for Moving and Storage
Before sending your piano off for storage, you will want to make sure it can withstand the journey. Start with the smaller pieces on your piano that need protection, such as the keys and pedals. Secure the keys by wrapping the lid closed and secure the pedals with bubble wrap. If you plan to store with Compass Self Storage, we offer packing supplies for sale that can help you get the job done.
You will want to then wrap your entire piano with packing blankets. Not only will this avoid scratches on the way out the door, but also the buildup of dust while in storage. Once your piano is securely covered, some opt for extra coverage with a plastic wrap or tarp. With the help of bubble wrap, blankets, and plastic wrap, your piano will be set for success while in storage.
The Best Way to Transport Your Piano
After you prepare your piano, it is time to move it into storage. This can be a job you handle on your own, however the smartest option is to hire professional movers.
The benefit to hiring professional movers means that they have all of the equipment and knowledge to care for your type of piano. Once you communicate with the professionals the size of your piano and where it needs to be moved, whether that be upstairs or through narrow hallways onto a moving truck, then they can take care of the rest. This will relieve the stress of having to handle a heavy piano on your own. Plus, there are some movers who specialize in moving your piano, giving you additional peace of mind.
If you do plan to tackle the moving on your own there are a few supplies that you will need. Aside from securely preparing your piano, you will need a piano board that straps to your piano in order for a safe transport. Whether you hire a professional or handle it yourself, be sure to do some research to find the way that works best for you.
Where to Store Your Piano
A large part in moving and storing your piano is deciding where it will be stored. It is possible that you are just moving your piano from one room to another if you have the extra space in your home. In this case, you will want to be mindful of the new environment your piano will be in. Choosing to store a valuable piano in a garage or unfinished basement may not be the smartest choice as extreme cold and humidity can damage your piano. Luckily, there are other spots for storage, such as a self storage unit.
Renting a unit in the long run is what will ultimately ensure that your piano plays the same after being taken out of storage. Compass Self Storage offers a variety of unit sizes that are sure to have the space and protection your piano needs.
Climate Controlled Storage
Climate controlled storage units are the best type of storage unit for your piano. Temperature regulation is key in protecting your valued piano. By maintaining a consistent temperature, the wood on your piano is not as likely to crack. Additionally, there will be a limited chance that humidity and moisture damages the soundboard when storing in climate controlled storage as opposed to standard storage.
How to Store Your Piano
Once you have rented the right size unit or found a temperature regulated spot in your home for your piano, you will want to position the piano correctly for storage. Similar to how you position your piano in your home, most pianos should be stored naturally upright.
In a climate controlled space, it is okay to place your piano near a wall, but it is best to leave a bit of space in between for better air circulation. There are lots of different types of pianos, so if you are unsure how to best store your piano, reach out to your local music store or the manufacturer for specific tips.
Find Piano Storage with Compass Self Storage
At Compass Self Storage, we offer affordable, convenient storage solutions so that you will have peace knowing that your piano will be in great shape when you are ready to play again. Our personal storage options even offer moving trucks rentals for a smooth moving and storage experience. Find out how Compass Self Storage can help you and find a facility near you today!