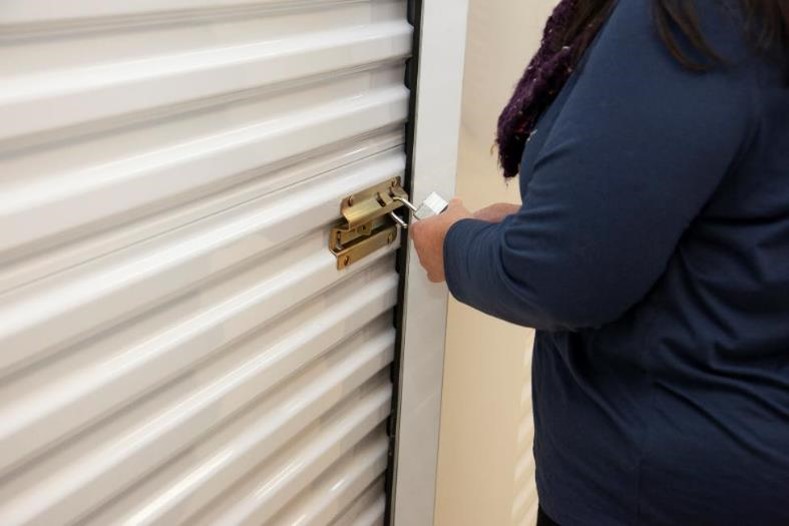 Renting a self storage unit can become a lifesaver when you are in the middle of a move, need to store seasonal decorations, or are clearing your home of clutter. The first step when renting a storage unit is choosing the right size unit. Fortunately, there are a variety of storage unit sizes to choose from, so it will all depend on what you plan to store.
Compass Self Storage has tips and tricks to keep in mind when you are choosing a storage unit—as well as the resources and flexibility to help your storage experience.
Know What You Need to Store
The most important step before choosing the perfect storage unit size is to be mindful of any and everything you are wanting to store. If you are decluttering your basement, garage, or a closet, do this first and pile it together. If you are in the middle of a move or remodel, try your best to place all your boxes in the same room. While picking a unit that's too large isn't efficient, it's a hassle if you figure out halfway through your move that your storage unit is too small.
When placing all of your belongings together that will be sent to storage, make sure that the items are prepared for storage as well. This means wrapping, packaging, boxing, bubble wrapping, etc. anything that needs to be protected when being brought to storage and while it stays in the unit. Compass Self Storage even offers packing supplies for sale to help make your process simpler. Once your belongings are ready, you will clearly see the amount of space your unit will need.
Be Mindful of Dimensions
After you get a good idea of how much you plan to bring to storage, you can decide on a storage unit size. There are a variety of ways to do this, and one helpful way is to measure the height and width of belongings. Whether this be a stacked pile of boxes of your holiday decorations or jotting down how large the refrigerator is that you plan to store, this will help you ensure you get a unit that is big enough in size.
Storage Unit Sizes
Storage units come in a variety of sizes, from small 5×5 units to standard 10×10 or 10×20 units and even larger. The best tool to utilize when searching for the right storage unit is the unit size guide that Compass Self Storage offers. This guide gives the dimensions of our common storage unit sizes and compares the dimensions to give you a better idea of what the dimensions actually look like.
In addition to useful dimensions and descriptions, the guide has a visual of the different units so that you can see what an example storage unit looks like. This is a great way to see how much you can fit not only on the floor space but also height-wise. Although you don't want to stack your belongings too high, you can save a lot of space by utilizing your vertical space in a storage unit.
Types of Storage Units
Aside from choosing the right size unit, you want to choose the right type of storage unit. For example, at Compass Self Storage we offer multiple types of storage units:
Standard— the typical units you most likely picture when thinking about self storage
Climate controlled—more protective via temperature regulation, which helps guard temperature-sensitive items like electronics or furniture
Interior—located indoors and out of the way from the elements, and are usually climate controlled
Drive-up—storage units accessible directly from your vehicle; these units are usually standalone, and can be standard or climate controlled depending on the facility.
For more information about the types of storage units available, give us a call or contact your closest Compass storage facility to explore your options.
What Do You Plan to Store?
Another bonus to having a variety of units to choose from is that Compass Self Storage offers units specifically designed for what you want to store. Personal storage is for any home belongings and we offer moving resources to assist you. Also, if you are needing business storage, Compass Self Storage is here to help you find a space to file documents or store supplies and inventory. Even if you are needing boat, RV, and vehicle storage, we've got you covered with outdoor and indoor storage options (depending on availability, of course).
Find Your Unit with Compass Self Storage
Knowing that there are many types and sizes of storage to pick from can be overwhelming, but if you know how many belongings you plan to store and use our unit size guide, things will be a little easier. We want to make sure that your storage experience is stress-free, so whether you want to rent online, over the phone, or in person, our helpful staff can help you find just what you're looking for. Find a facility near you today to see what storage is available.