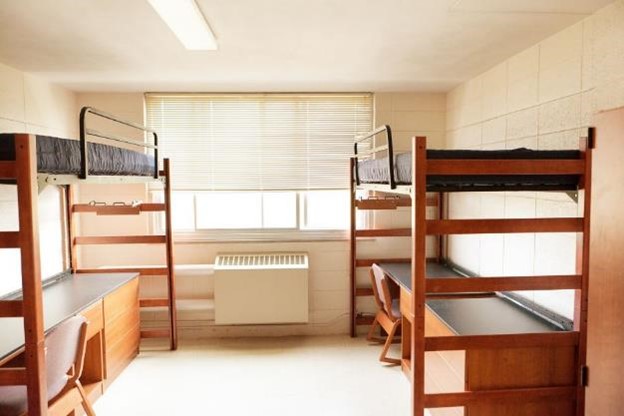 As summer comes to an end, college begins to go back into session and many students will be first time college students. Moving away from home is stressful and sharing a small space adds more challenges to the mix. Luckily, there are ways to maximize your dorm space while staying organized and keeping all your dorm room essentials.
Room Layout
It may seem trivial, but how you choose to set up your room is important to your organizational needs. There are several ways to set up a dorm room varying from school to school. Some common layouts are:
The L: One bed is lofted as the long part of the letter L and the next bed is underneath as the short part.
Bunk beds: This one is self-explanatory.
High lofts: Loft your beds high enough to fit your desk and a shelf/dresser underneath
Low lofts: Loft your bed just high enough to fit your dresser or other drawers' underneath.
Divided: Each roommate gets their own side to set up how they'd like. This is a great option if you cannot come to an agreement.
Some larger dorms allow for more options when it comes to layout and even allow for added furniture like a futon. However, whatever layout you choose always keep in mind that this is your new home for the year! It's important to decorate how you like to make you feel as at home as possible.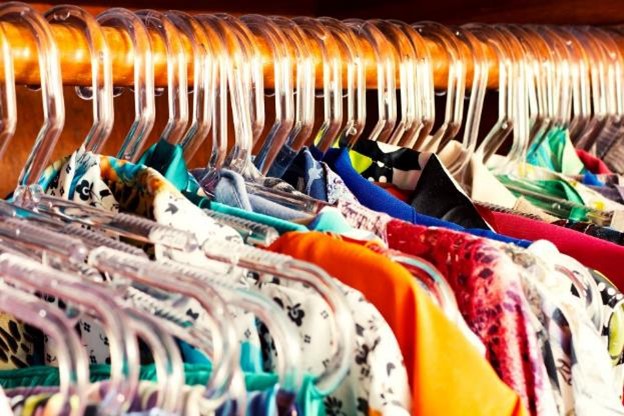 Create Closet Space
It's no secret that the dorm room closets are small and having an organized one can make all the difference. How many clothing items you bring to school can have a major impact on the layout and organization of your dorm. For example, if you have an abundance, you will need extra storage space for clothes rather than for other items like snacks and school supplies. Thankfully, we have a few solutions to the dorm closet dilemma.
Hanger Organizers
There are a few types of hanger organizers that create space in your closet. The first being pants hangers; these hold multiple pairs of pants on separate rods. This way your pants are layered in an organized way that creates space. Hanger organizers is another type of organizer that allows you to collapse multiple hangers down for more space on the closet bar.
Small Drawers
While the closets are small, many of them can fit small drawers inside for added storage. These drawers can be used for clothing items, school supplies and even snacks. You can also add larger plastic drawers for larger clothing pieces or to keep items you only need seasonally, like winter accessories!
Shoe Organization
Shoe organizers can also save space in the closet floor, by building up you can save valuable floor space for extra must-haves like your backpack. There are multiple types of shoe organizers as well which allows you to put your own spin on your closet based on your needs. Hanging shoe organizers can also be useful if you need more floor space.
Multi-Use Storage
Another option to organize your dorm is multi-use storage. These storage pieces double as functional and stylish décor while also being a place to store your belongings. An example of this is a small storage ottoman. You can use it instead of a ladder to climb up to your lofted bed and you can also store shoes, clothing items, and other bedroom essentials in it.
Over the door shoe organizers are also multi-use and there are lots of options to choose from. These shoe organizers can be used for school supplies, toiletries, snacks, extra clothing, or shoes!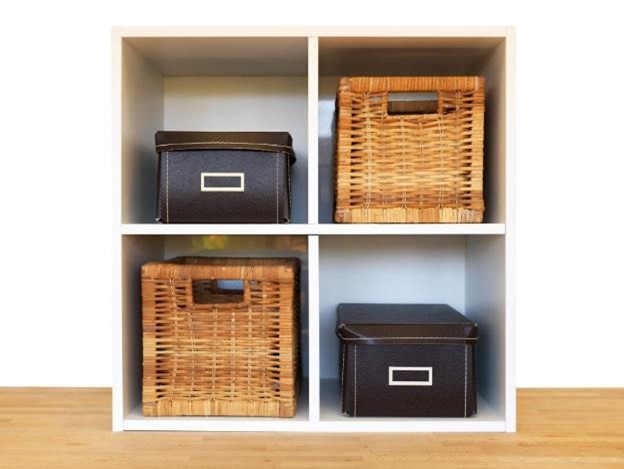 Bed Storage
Lofting your bed can make all the difference when it comes to creating space in your dorm. By lofting, you build the room up which creates more floor space. Most commonly, students put dressers or desks under the bed; whether its school provided dressers or your own is up to you. A great option to get in some extra storage is to purchase cube shaped shelving that allows for baskets to be added. These are small and efficient when it comes to storage under lofted beds.
If you aren't allowed to loft your bed, don't worry! There are plenty of storage bins that lay flat under low beds. Bed caddy's also offer more storage for items like books, chargers, and iPads. An alternative to a bed caddy that offers more space is tall, slim shelving that can act as a bed side table while also offering added storage.
Self Storage for Students
Still not enough space? Self storage may be the answer. Students can rent a unit to store items they may not need year around. Rather than packing your closet with your entire wardrobe, you can store your seasonal items away in the off months. Compass Self Storage offers a convenient storage solution for students. Check out our facility locations to find a Compass near you! We offer a variety of unit sizes that can be used for yourself or shared between roommates.