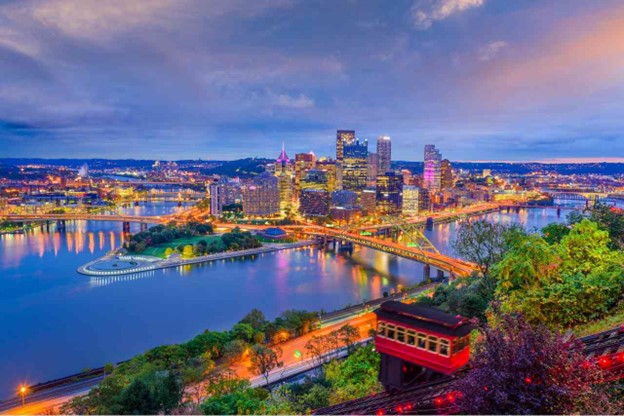 There's plenty to love about life in Pittsburgh, PA. With a population of almost 300,500, this rust belt city turned technological hotspot has lots to offer visitors and residents alike. If you're considering a move to the Steel City, Compass Self Storage is here to offer you a guide with everything you need to see, do, and eat while you're here. We even have advice on what to do with your stuff as you get settled in.
Read on for our expert guide to fun things to do in Pittsburgh.
Pittsburgh Neighborhoods
Pittsburgh claims many unique and diverse neighborhoods, and each one offers its own character and charm. From the bustling downtown area to the quiet residential parts of the city, there's something for everyone in Pittsburgh.
Visitors to the South Side enjoy its vibrant nightlife and shopping. Lawrenceville is a hip neighborhood with a growing arts scene, while Shadyside is a posh neighborhood filled with trendy cafes, boutique shops, and high-end restaurants. Bloomfield is the city's version of Little Italy, while Oakland feels like a college town thanks to students from the nearby University of Pittsburgh and Carnegie Mellon University.
Looking for something family friendly? Check out the North Shore, located just across the river from downtown. It's home to many different family-friendly attractions, including the Children's Museum of Pittsburgh, PNC Park, and the Carnegie Science Center. Another family-centered part of the city, Squirrel Hill North, offers excellent public schools, safe streets, and a strong sense of community.
Finally, don't forget about Fox Chapel. This suburban enclave offers more options for education and lush green spaces. It's not too far from downtown, either, which gives even the busiest family some entertainment options.
Pittsburgh Schools and Universities
Pittsburgh is home to a number of highly-regarded universities and schools, making it a great place for students of all ages. The University of Pittsburgh and Carnegie Mellon University are two of the city's most well-known institutions of higher education, offering a wide range of programs in fields such as engineering, computer science, and business. These universities are not only known for their academic programs, but also for their cutting-edge research and contributions to the fields of technology and medicine.
For younger students, Pittsburgh has a strong public school system that includes many highly-rated elementary, middle, and high schools. In addition, there are several private and parochial schools in the area, offering alternative options for families looking for a different educational experience.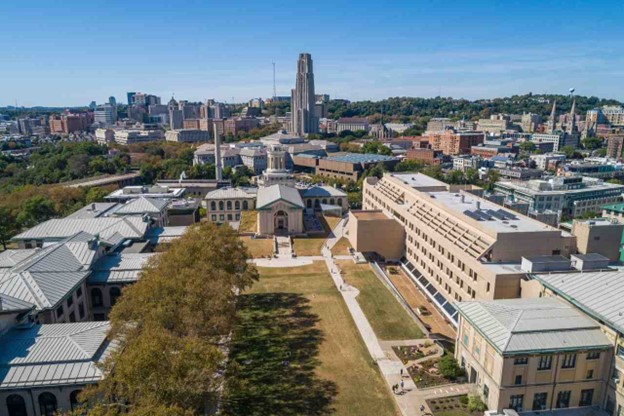 Fun Things to Do In Pittsburgh
Whether you're new to the area or have lived here a while and are looking for something new to do on a weekend, Pittsburgh has plenty to offer.
Pittsburgh Museums and Other Cultural Institutions
Pittsburgh is home to a variety of museums that offer something for everyone, from art and science to history and culture. The Carnegie Museum of Art and the Andy Warhol Museum are two of the city's most well-known art museums, showcasing a diverse collection of works from some of the world's greatest artists. The Carnegie Science Center is a popular destination for families, offering interactive exhibits and hands-on experiences in science and technology.
History enthusiasts will want to check out the Senator John Heinz History Center for a glimpse into the region's past. The Frick Art & Historical Center is another notable destination, this one showcasing the collection of Henry Clay Frick.
Science fans should take a trip to the Carnegie Museum of Natural History, whose exhibits and displays are built to inform and "deepen wonder" regarding our natural world. If kids aren't interested in that, they can visit the Children's Museum of Pittsburgh, which offers plenty in the way of family activities and exhibits.
The Great Outdoors
Pittsburgh is a city that is surrounded by stunning natural beauty, making it an ideal place for outdoor enthusiasts. Some of the best outdoor destinations in the area include:
Point State Park: This historic park located at the confluence of the Allegheny and Monongahela rivers is a great place for a picnic, a walk, or a jog. Pointe State Park also features a fountain that serves as the state's largest, and a scenic walkway along the riverfront.
Schenley Park: Located in the heart of Pittsburgh, Schenley Park is a popular destination for outdoor activities, including hiking, biking, and golf. The park also offers a number of scenic picnic areas, as well as a popular sledding hill in the winter.
The North Shore Riverfront Park: This park located along the Ohio River is a popular place for fishing, boating, and simply enjoying the view. Visitors can also experience a walking trail that provides stunning views of the city's skyline.
Mount Washington: This hilltop neighborhood offers panoramic views of the city and is a popular destination for outdoor enthusiasts. The Duquesne Incline, a historic cable car, provides a unique way to get to the top and take in the views.
Frick Park: This large park in the east end of the city is a popular destination for hiking, picnicking, and bird-watching. Frick Park is also home to a number of scenic walking trails, as well as a large playground for children.
Pittsburgh Sporting Events
With three professional sports teams, Pittsburgh residents have plenty of reasons to celebrate all year long. Whether they want to hit Heinz Stadium in the fall to see the Steelers, spend a hot summer night at PNC Park watching the Pirates, or check out a Penguins game at PPG Paints Arena, there's always something to do for sports fans.
Pittsburgh Restaurants and Breweries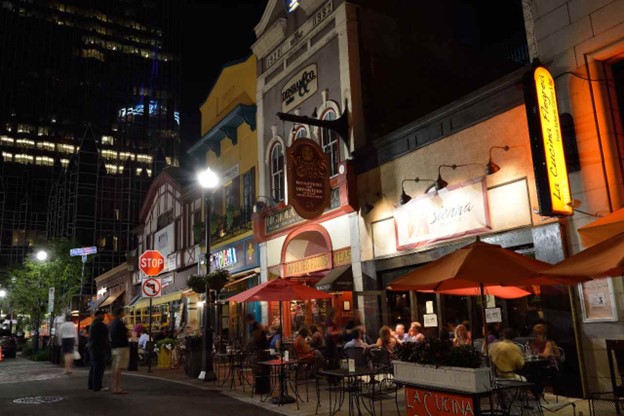 Like any city worth its salt, Pittsburgh is home to some incredible dining. Visitors and new residents alike should check out the famous Primanti Bros sandwich as soon as they can, although regional fare like Pierogies and Kielbasa are also a fantastic choice.
For those who like the nightlife and want to sample something new, the city offers plenty of craft breweries, including East End Brewing Company, Church Brew Works, and the Hitchhiker Brewing Company. Distilleries like Wigle Whiskey and Liberty Pole Spirits are also a fun destination, too.
Pittsburgh Storage and Moving Options
Moving to Pittsburgh has plenty to offer, but what should new residents do when they get here? As you search for that perfect place to call home, the last thing you want to do is unpack multiple times. Luckily, self storage provides the flexible, convenient space you need to get settled and unpacked at your own pace.
Compass Self Storage offers four locations in the greater Pittsburgh area. With fantastic amenities like climate-controlled storage units, personal and commercial storage units, and all the sizes you need, our facilities can help you stay organized as you move to (or from) the Pittsburgh area.
Reserve a Storage Unit at Compass Self Storage Today
If you've got questions about Pittsburgh or simply need a place to store your belongings for a few weeks or months, visit your nearest Compass Self Storage location today.