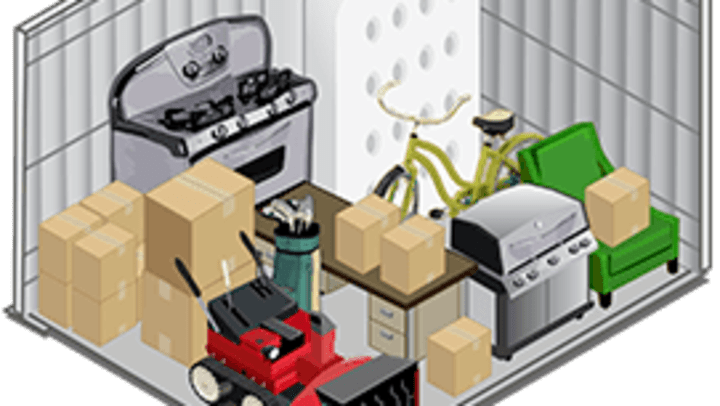 Hey all!
If you're in the market for self storage and searching around, the team at Compass would be more than happy to help you out! Aside from our excellent customer service and knowledgeable staff, we also have a full line of moving & packing supplies that you can choose from to aid in your move. We have 59 Compass Self Storages nationwide, and we would love to make your storage experience a positive one 🙂
Have you ever wondered what SIZE storage unit you may need? Our team at Compass can help you figure it out, but if you're like me, you'd like to have a picture in mind of what your project will entail. Luckily, our Compass website offers our little diagram below to help you think about how many items, the size of the items, and how to store them in the space offered.
In case, you still want more of a calculation, we have our Self Storage Space Calculator. It's designed to give you an estimate of how your items will fit into the unit. You simply enter in the amount of each item you plan to store. Then click the "calculate" button and you will receive an estimate of the cubic feet you'll likely need to store your items. If you think you'll need to regularly access your items, remember to add in extra room for small walkways for yourself. Please remember, it is an ESTIMATOR and it assumes you are able to stack your items on top of each other.
Let the space calculator help make it easier for you!
Happy storing!
The Compass Team