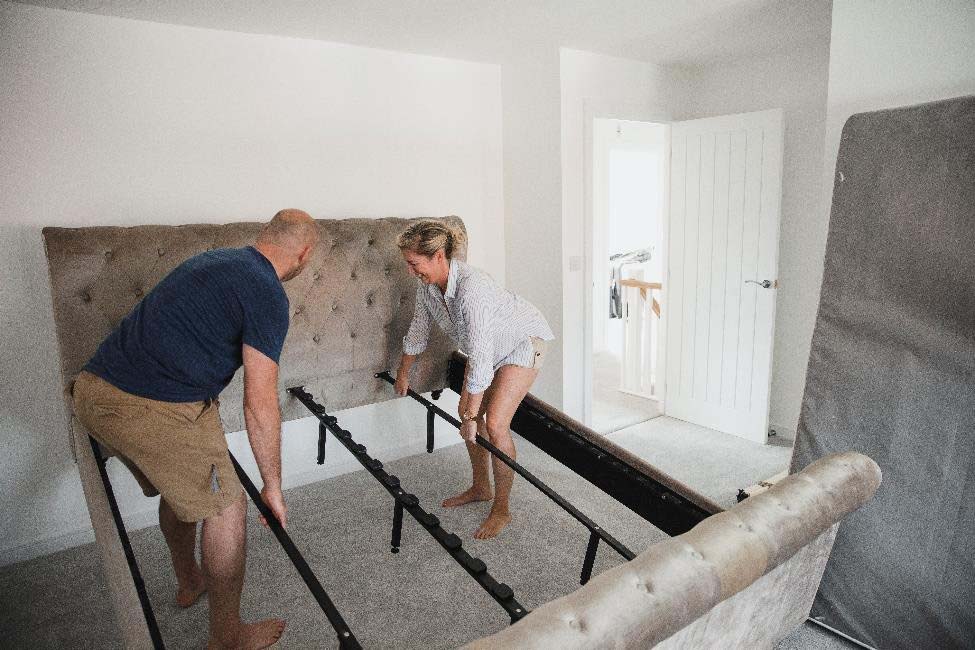 Few factors are as important to a good night's sleep as your mattress. Maintaining its shape and cleanliness helps ensure you get the rest you need, but it can also mean putting off buying an expensive new mattress for a little longer. Yet, most of us pay little attention to proper mattress storage.
Whether you're moving your mattress temporarily or for the long-term, there are some simple dos and don'ts regarding mattress storage. Here at Compass Self Storage, we're fans of great sleep and quality storage. Take a look at our mattress storage tips before you store yours.
What to do Before Storing Your Mattress
Before storing your mattress, it's important to prep it for storage. Simple!
Start cleaning your mattress by removing debris with a hand-held vacuum cleaner. Lightly steam the mattress or apply an upholstery cleaner sparingly if you don't have access to a steamer. The main goal is to clean the mattress without soaking it to prevent excess moisture from accumulating. Allow at least 24 hours of drying time before placing it in storage. Apply a thin layer of baking soda, allowing enough time for it to absorb before vacuuming the surface.
Once you've cleaned your mattress of stains, dirt, grime, and the like, be sure to cover the mattress in plastic and tape the cover shut for maximum protection. Mattress bags are designed to provide optimal storage conditions and may be available for sale at your storage facility.
Proper Mattress Storage
When storing your mattress, there are two things you'll want to keep in mind. First, you want to avoid moisture when at all possible—so, no storing your mattress in a mildewy and drafty basement, for instance. Moisture will eventually mean mold, and that moisture and mold can ruin your mattress. And considering the average cost of a queen size spring mattress is close to $1,000, such a mistake can be a costly one.
The second thing you'll want to keep in mind is storing your mattress such that it does not get warped or otherwise physically damaged. We rotate our mattresses for a reason, which is to ensure that the repeated pressure of our bodies doesn't result in a permanent, self-sized crater. Don't put anything on top of your mattress when storing it, and make sure that it isn't stored bent, because that bend will remain after enough time.
Do's of Mattress Storage
Do store your mattress in a climate controlled storage unit. These units are kept at a consistent temperature range all year, and offer the best protection for your mattress.
Lay your mattress flat on top of items or by itself on some pallets. This emulates how a mattress would normally be in your bedroom.
Air your mattress out every few months. This helps keep it fresh and allows you to check for pests and mold in the process. Just be sure to re-store it with as much care as you took the first time.
Don'ts of Mattress Storage
Avoid placing objects on top of your mattress. Those objects can cause indentations and permanently warp the mattresses space.
Do not store your mattress upright. While it will save space, it will also damage its springs and cause sagging.
Keep your mattress away from particularly wet environments even if you've wrapped it in a protective cover.
Find Mattress Storage Near You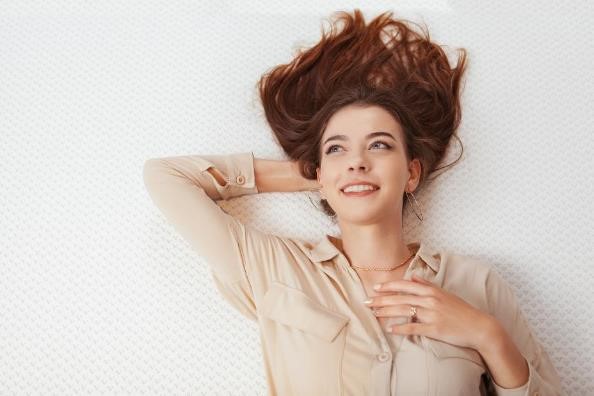 Mattresses are a long-term investment. Most of us can go 10 to 15 years without replacing our mattresses, provided we take proper care of them. As a result, damaging it while it's in storage can ruin years of usage.
Wherever you choose to safeguard your mattress and however long you're putting your mattress in self storage, using these recommended techniques can help you protect your investment.
Compass Self Storage can provide the mattress storage you're looking for. We offer clean, secure storage facilities with units in a wide range of sizes. Our friendly, knowledgeable staff can help you make the right choice. Find a self storage facility near you and get started today!