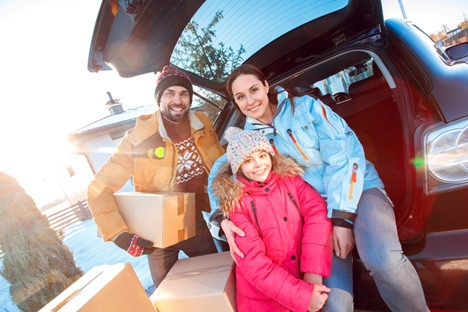 Moving during any time of the year can be draining, but snowy or icy weather often makes wintertime moves especially overwhelming.
There is, however, a benefit to dealing with snow, ice, and other winter surprises—moving companies and landlords often lower rates and promote winter move-in deals to attract customers during this quiet time of year.
If you're ready to save money during your move, bundle up and schedule it during the colder months of the year. From properly preparing for winter weather to storing your non-essential belongings in a storage unit, discover how you can keep your cool during a winter move with packing and moving tips from Compass Self Storage.
1. Pack Your Belongings ASAP
The sooner you can pack your belongings, the better. From freezing temperatures and snowstorms to power outages, the winter is full of surprises that can make your move difficult. If your belongings are packed and ready to go to their new home, however, you can create more flexibility for your moving schedule.
Since it's not realistic to pack all your belongings, do your best to box up as many non-essential items as possible. Some common things you can probably live without until you arrive at your new home include:
Seasonal clothing
Decor
Books
Knick-knacks
Ran out of boxes, packing tape, or other essential moving supplies? You can find the materials you need at one of Compass Self Storage's self storage facilities.
2. Keep an Eye on the Forecast
Winter weather can change in the blink of an eye—that's why it's critical to continuously check the forecast leading up to your moving day. By staying up to date on the weather, you can make it easier to adjust your moving day plan to keep yourself, your belongings, and your moving team safe.
Another benefit to knowing what your moving day weather will look like? You'll be able to bundle up if the temperatures tank overnight or dress down if you're lucky enough to enjoy a rare sunny day in the winter.
3. Prep Your Move-out and Move-in Sites
Moving to or from somewhere that's notoriously icy or snowy in the winter, such as Massachusetts or Pennsylvania? Be sure to clear snow and ice from driveways, walkways, and any other areas you or your movers will use. The last thing you need during your move is a hazardous slip-and-slide that results in property damage or injuries.
Additionally, you should consider putting tarps, towels, or floor runners down on your floors. Salt may be helpful for keeping your outdoor areas ice-free, but it can wreak havoc on your hardwood. Wet boots may also track in muddy slush that could ruin your carpets.
4. Be Cautious While Driving
One aspect of your wintertime move that can be particularly hazardous is the drive to your new home. Before you decide to drive the moving van on your own, be honest with yourself about your wintertime driving abilities. After all, maneuvering winter weather in a bulky, weighed-down moving truck is a bit different from driving your sedan—especially if ice is involved.
If you do decide to drive a moving van or truck, brush up on some driving techniques, which can help even if it doesn't snow and there's no inclement weather in sight.
Hiring a moving company to transport your belongings to your new home may put an additional cost onto your budget, but paying for a moving team to drive is cheaper than paying for medical costs or damages to the moving truck if you accidentally slide through a red light.
5. Have a Back-up Plan (or Two)
Flexibility is vital in keeping your cool during your winter move. Have at least a couple back-up plans in the very possible event that winter weather throws a wrench in your move. Whether that means moving sooner than expected or postponing your transition for a few days, being prepared for "what-if?" situations can help keep your blood pressure from skyrocketing.
In case you do have to postpone your move, have a place where you'll be able to stay if your current lease ends too soon. Whether you rent a hotel room or crash with friends or family, knowing you have a place to sleep and shower can take the stress out of a delayed move.
6. Communicate with Your Movers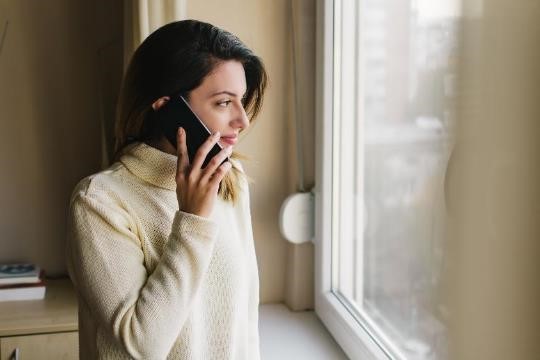 If you decide to use a moving company as you transition to your new home this winter, communication with your movers is key to making the move go smoothly. Expecting a winter storm advisory or warning in the forecast? Contact your moving company to get a better idea of how their plan for your move may change.
In addition to communicating with your movers, make sure you support them as much as you can. From providing coffee or other warm drinks for them to tipping more than you normally would, your movers will appreciate anything you do to help them.
7. Keep Your Non-Essential Belongings Out of the Way with Self Storage
While packing your non-essential items may help your move go smoothly, no one wants to have stacks of boxes towering over them in their home. When your non-essential belongings are packed and ready to go, keep them secure and out of the way in a self storage unit from Compass Self Storage
On top of keeping bulky boxes out of your way, a Compass self storage unit can give your schedule more flexibility. If winter weather cuts your moving day short, putting "non-essentials" in storage minimizes the number of boxes you'll have to transport as soon as possible to your new home.
Whether you need to keep all the contents of your home in storage or you just need a small unit for your one-bedroom apartment, Compass Self Storage's variety of unit sizes and features fit a wide range of storage needs. And no matter if you've used storage before or you're a first time renter, you can always check out our online size guide.
For all your winter storage needs, head to a Compass Self Storage facility near you and rent a storage unit today!