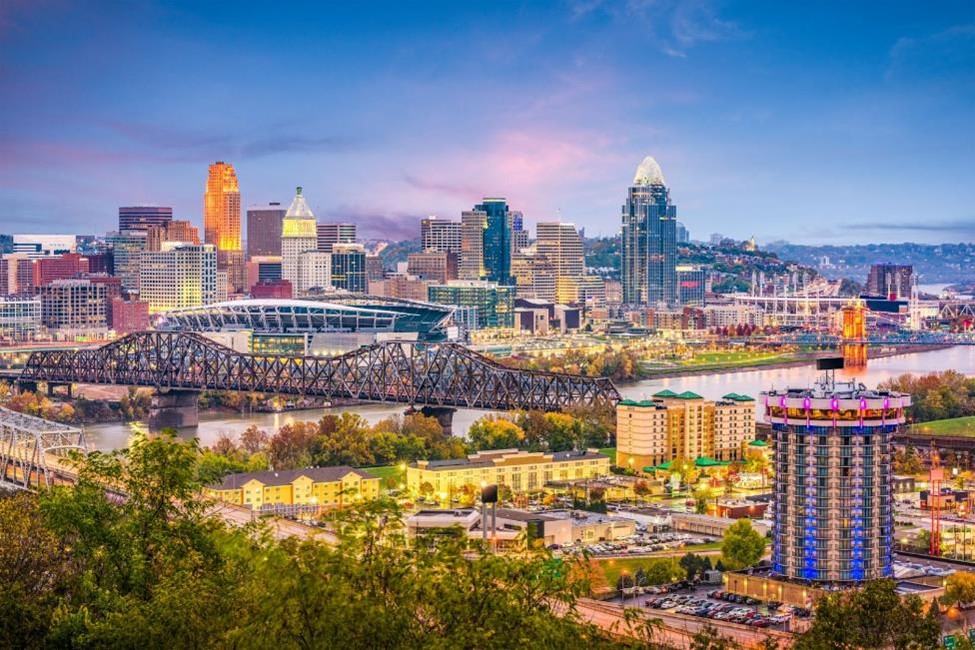 Thinking about making the move to Cincinnati? Located along the Ohio River, this city is full of rich history, enjoyable professional sports teams, a world-famous zoo, eclectic art scene and much more. From Skyline Chili to Cincinnati Zoo, the Queen City is the place to be. Get to know the best neighborhoods, attractions, and how Compass Self Storage can help you with your Cincinnati move!
Things to Consider Before Moving to Cincinnati, OH
Moving to a new city isn't always easy. Cincinnati in particular is full of things to do, with great art, sports, and nightlife scenes. However, you'll want to consider if the climate and economy is something you are comfortable with as well as where you want to live.
Weather in Cincinnati
If you love experiencing all four seasons of weather, Cincy is your calling. Along with a majority of the Midwest, Cincinnati is used to hot summers and cold winters. Spring and fall see fairly frequent rainfall, but also plenty of days full of sunshine.
While Cincinnati may not be a part of the Tornado Alley, the city is considered to be a part of Hoosier Alley. Hoosier Alley extends from Kentucky to Michigan, with peak tornado season being around April to early June.
Economy in Cincinnati
Cincinnati's cost of living is 15.4% lower than the U.S. average, making it desirable for those wanting to find more affordable living. The median home price in Cincinnati is around $200,000, a much more affordable figure than other big cities on the Eastern seaboard.
The Queen City is a great place to live if you're looking for a career in retail trading and healthcare and social assistance. The city's unemployment rate is also 1.1% lower than the national average.
Neighborhoods in Cincinnati
Deciding where to live can be overwhelming. From discovering the best suburbs to seeing what each neighborhood has to offer, Cincinnati has plenty of suburbs and neighborhoods to choose from that will fit your current lifestyle. Below, we've listed some of the best neighborhoods and suburbs for you to consider.
Hyde Park
Named after the Hyde Park community in New York, it is one of the most affluent neighborhoods in the Cincinnati metropolitan area. Located just five miles northeast of downtown, Hyde Park is surrounded by high-fashion boutiques and upscale restaurants. Many young professionals tend to move here for its trendiness and its proximity to downtown.
The demand for real estate in this area is higher than the national average. The median real estate price ranges from $400,000 to $550,000. If you're looking for an urban area with sophisticated and classy taste, this is a place you should consider calling home.
Pleasant Ridge
Looking for a more family-friendly neighborhood? Considered one of the most diverse communities in Cincinnati, Pleasant Ridge is an affordable place to live in Hamilton County. This small-business district is located about 15 minutes northeast of Downtown Cincinnati and is largely occupied by long-standing, independent businesses. The median household income in this neighborhood is around $65,000. Although known as a family-friendly suburb, this area is also full of many young professionals.
Mount Adams
If you're interested in living close to Cincy's popular nightlife scene, the Mount Adams neighborhood is the place for you. An array of bars, restaurants, and wonderful Cincinnati attractions surround this historic and picturesque neighborhood. From the Cincinnati Art Museum to the Lookout at Celestial and Hill, you'll have plenty of opportunities to adventure in your own neighborhood. Most residents of this area consist of corporate executives, doctors, and younger professionals who are willing to pay more in rent for convenience.
Mount Lookout
Mount Lookout attracts professionals in their twenties and thirties who are wanting to be close to the city, but want to stay in a more affordable area. This area is home to many college students from several universities in the area, including University of Cincinnati, Xavier University, and Northern Kentucky University.
If you love to go on daily runs, jogs, or walks, this quaint neighborhood is surrounded by elegant homes and close to Ault Park. Ault Park has beautiful nature trails and great lookout points that include views of the Ohio River.
Over-the-Rhine
This historic neighborhood is home to many craft breweries and trendy bars. Located next to the Mount Adams area, Over-the-Rhine (often referred to as OTR), is another area that's full of adventure. If you're a music lover, you'll find that OTR is conveniently located near Washington Park that hosts many concerts and events. It also sits directly in front of Music Hall, which is a National Historic Landmark.
Are you a foodie and want to live in an area full of amazing cuisines? OTR is also home to Findlay Market, a year-round-market full of Cincinnati food vendors. After you have a tasty lunch at Findlay Market, you can wash it all down with a craft beer at one of the many breweries located in OTR.
Activities and Attractions in Cincinnati
Get your pen and paper ready, because you're going to want to visit all these places if you make the move to Cincinnati. From one of the best Zoos in the nation to a brewing legacy from the 1800s, the Queen City has an abundance of activities and attractions to offer. While there is a ton to explore, Compass Self Storage has narrowed it down to a few must-see places and things to do.
Cincinnati Zoo & Botanical Gardens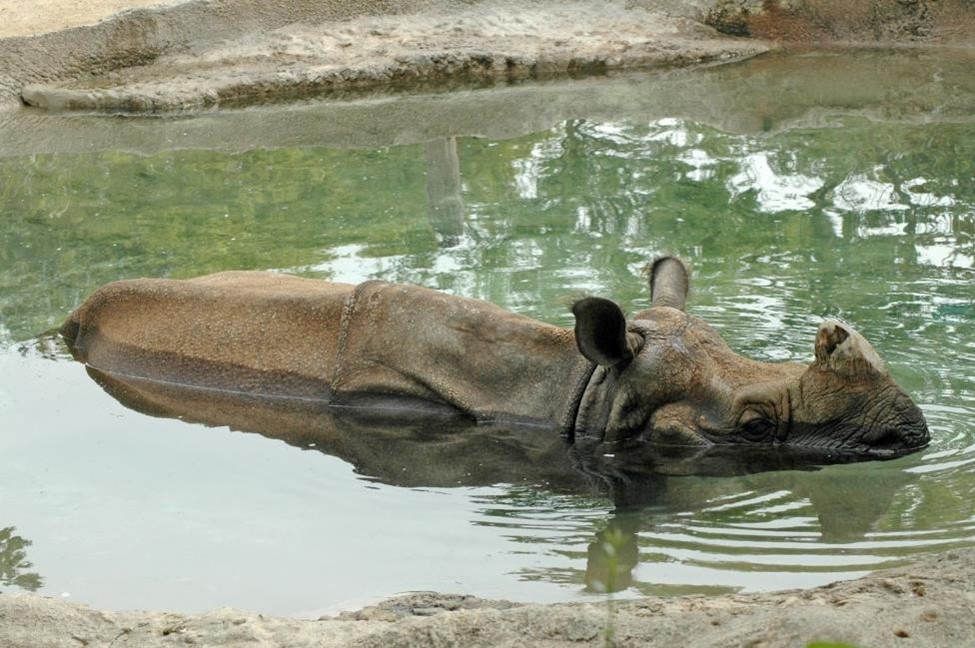 The Cincinnati Zoo is the second oldest zoo in the United States. It is home to the world's most famous hippo, Fiona, who was born prematurely at six weeks and is the smallest hippo to ever survive. This 74-acre zoo is home to almost 1,900 animals and over 500 species. From a handful of exhibits to monthly events, you'll definitely want to get a membership ASAP!
The Cincinnati Museum Center
Located in the Cincinnati Union Terminal in the Queensgate neighborhood, the Cincinnati Museum Center is home to many exhibits, events, and collections. It's five organizations include:
Cincinnati History Museum
Duke Energy Children's Museum
Robert D. Linder Family Omnimax Theater
Cincinnati History Library and Archives
All organizations do have ticket fees; however, there is an admissions package where you can choose what experiences you want to see and save 20% off each item.
Findlay Market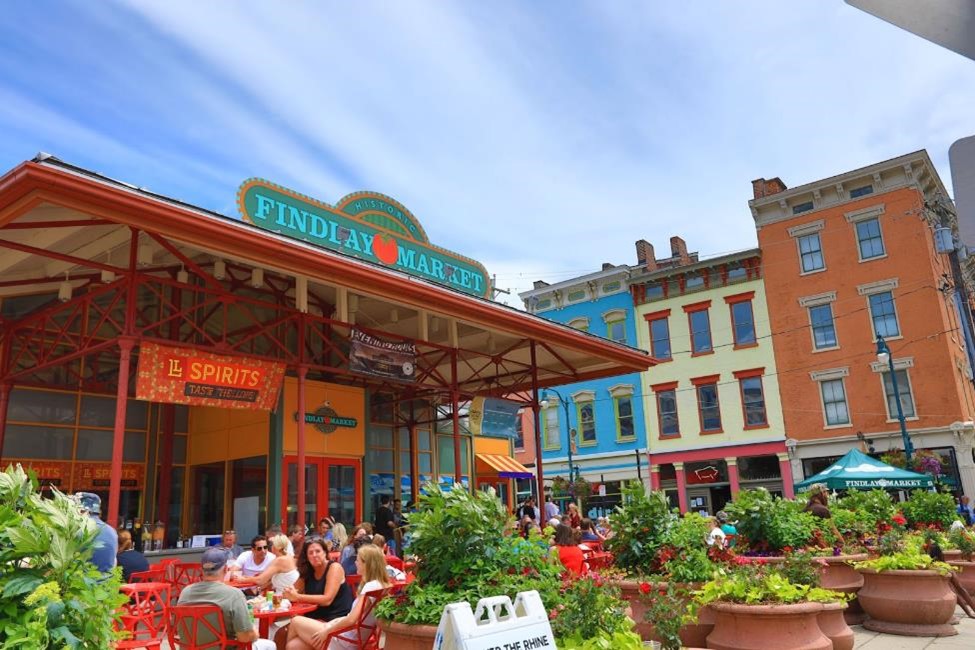 Findlay Market is Ohio's oldest continuously operated public market. Located in the Over-the-Rhine neighborhood, the Market is home to over 50 full-time vendors. It is open from Tuesday through Sunday all year round. On the weekends, the Market hosts street performers, an Outdoor Market, and the largest Farmers Market in Cincinnati.
Items you can purchase at these vendors include:
Meat, fish, and poultry
Produce
Flowers
Cheese and other deli items
Ethnic foods
Bakery items
And so much more!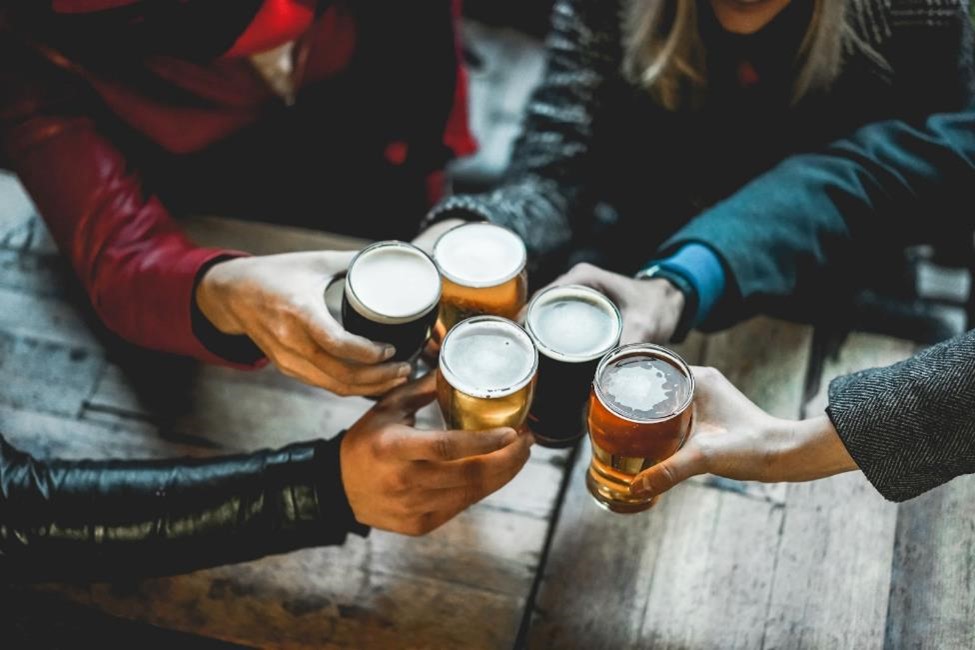 Along with Findlay Market, OTR is home to the Brewery District of Cincinnati. It is the largest collection of pre-prohibition breweries in the country. To preserve Cincy's brewing legacy, the Brewing Heritage Trail is a walking trail that was created to celebrate and educate locals and tourists. The trail offers guided, private, and group tours so you can get up close and personal with Cincinnati's brewing heritage.
How Compass Self Storage Can Ease Your Move to Cincinnati
Ready to become a resident of the Queen City? Let Compass Self Storage help you make your move smooth and easy. From convenient, affordable Cincinnati storage units to packing supplies, we're ready to help you take the next step for your big move.
Not sure what size unit you'll need? Don't fret. We have a storage unit size guide to help you discover the right fit, and we also have a nifty list of storage and packing tips! Rely on Compass Self Storage to make your Cincinnati move a breeze.