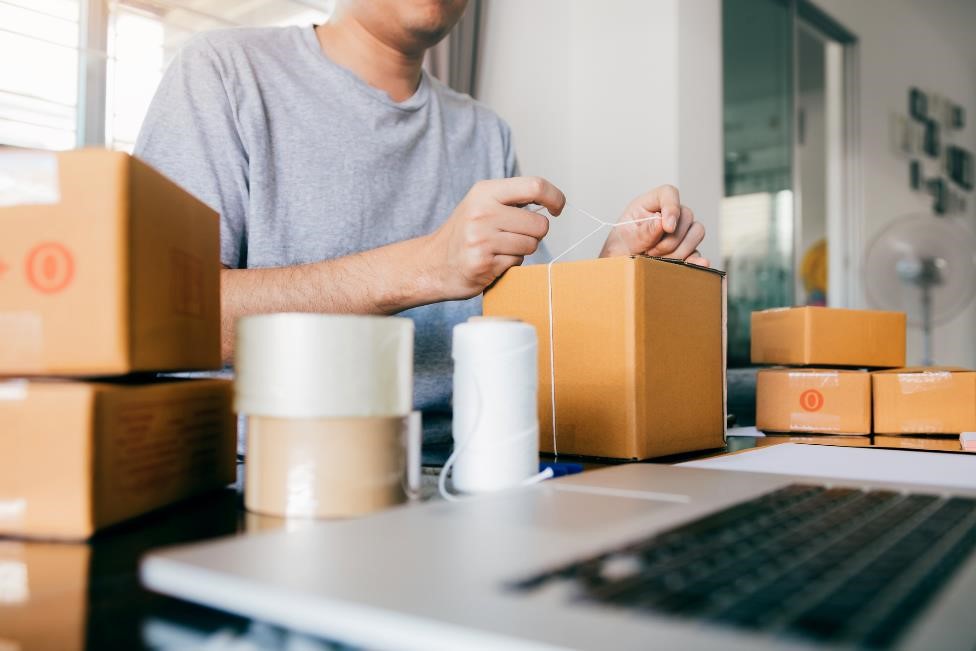 Platforms like eBay and Etsy provide re-sellers, crafters, and wholesalers with access to an international marketplace. But it soon becomes clear to most sellers that all that inventory takes up a lot of space, especially if you're also creating your wares to sell. What's the solution? Whether you decide to keep storing your products at home or in a storage unit, it's important to stay on top of your inventory and keep it from cluttering up the place. Compass Self Storage has some tips for you and your inventory.
Develop a System
Those milk-glass coffee cups or those old video games may mean money in your pocket, but you'll need a smart way to keep them organized and out of the way. At the same time, easy access is essential for fast shipping— a must when you're selling to customers around the world. You don't need to invest in a whole computerized inventory system to stay organized, however. Numbered bins and a coordinating list with short numbers for inventory make easy work of retrieving merchandise. Keep your Etsy shop inventory under control by lettering bins or drawers. Match each item with its bin by creating an item letter-and-number combination in either your listing or a spreadsheet.
Shipping Supply Storage
Storing shipping supplies can be just as tricky. Quick access to scissors, labels, envelopes, boxes, stickers, and other tools of the trade is a must. Craft stores are good sources for affordable organizers. You can also find inexpensive shelving or cabinets at garage sales and thrift stores. If your kitchen or another shared living space doubles as your work-space, the latter may be a more attractive option.
Off-Site Amazon, Etsy and eBay Inventory Storage
A storage unit is an excellent option for those with little space or a lot of merchandise. Keep your eBay or Etsy inventory out of the way at a nearby facility. Choose a unit located close enough to home that you'll be able to retrieve sold items at a moment's notice. Maintain a clear path through your unit so that you can reach all items without moving multiple boxes. A numbering system is crucial if all your items are boxed. Consider heavy-duty shelving if you plan on keeping your unit for the foreseeable future. If you sell delicate or expensive items, a climate-controlled unit is a great idea.


For Business Storage, Follow Your Compass

Proper business storage keeps your living space tidy and your goods organized. Protect your Etsy shop inventory at home or in a storage unit with help from Compass Self Storage. With facilities around the United States, we offer convenient home and business storage for all your needs.