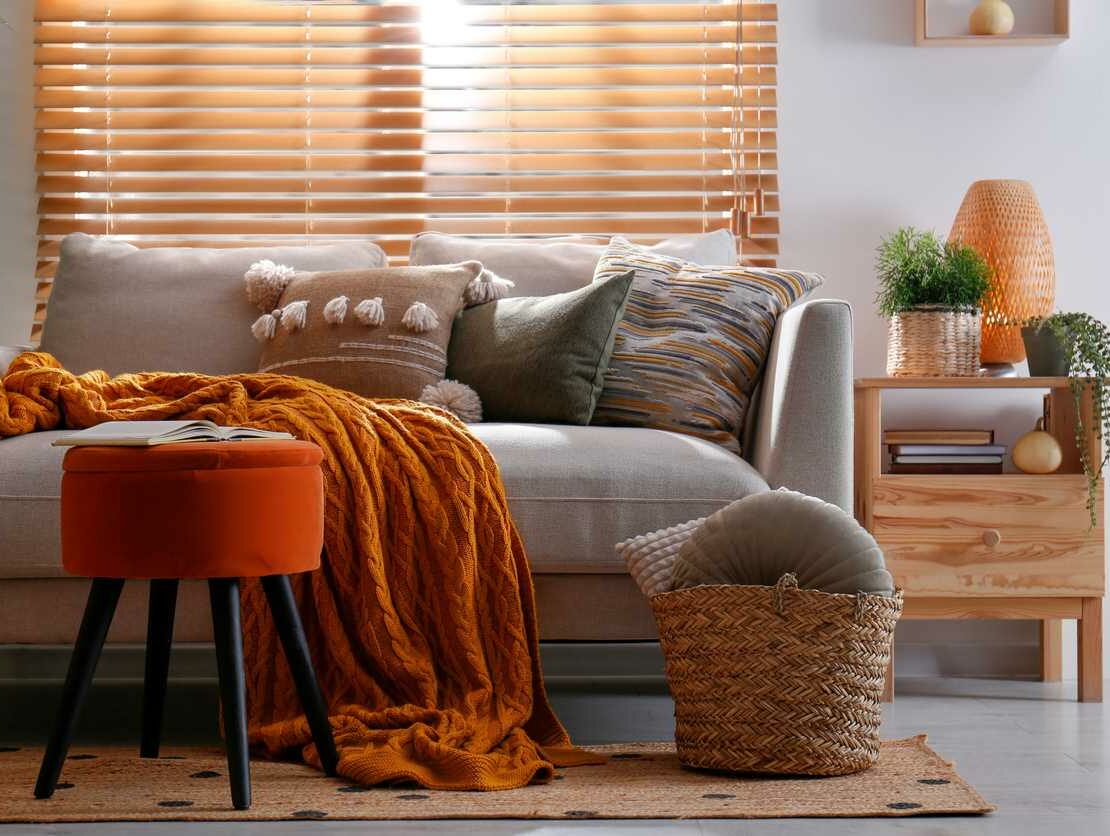 As the warm summer months come to an end, it is time to get your home ready for the cold weather that is soon to come. Home care now can prevent costly issues later, but this maintenance does not need to be overwhelming. Follow these simple steps to keep your home in great condition all fall and winter long.
1. Deep clean your home 
The colder months mean spending more time indoors, so get your house ready with a full deep clean. Clean your oven, refrigerator, microwave, washer, dryer, and windows. Vacuum under and behind all furniture, and refresh all blankets, pillows and comforters.
2. Prepare your outdoor furniture 
Clean your outdoor furniture to prevent grime from sitting all winter, and so it is ready for next summer. Then, depending on the type of furniture, you should cover or store it. Harsh weather and snowstorms can ruin furniture so ensure your furniture is protected by a waterproof cover or is in an indoor location.
3. Clean your gutters
Clean gutters are essential to prevent water damage, especially as the fall rain starts and leaves begin to fall. To do so, carefully place and climb a ladder and remove the debris with a small, plastic scoop. Laying a tarp down on the ground is an efficient way to collect this debris as you work. Once finished, flush your gutters with a hose to remove remaining debris and to make sure the water is running properly down the gutter.
4. Seal your windows and doors 
Gaps near windows or doors can allow cold air in and increase your energy bill. To prevent this, identify air leaks by having an energy audit conducted, or simply looking for damaged caulk or weather stripping and feeling for drafts. For stationary windows, remove old caulk and replace it with fresh caulk using a caulk gun. Caulk can be applied to both the exterior and interior of these windows. For windows that you need to open and all doors, apply weatherstripping near any gaps.
5. Have your furnace checked and cleaned 
An inefficient furnace or dirty filter can cost you money and put your health at risk, so before the cold arrives, it is a good idea to have a professional make sure your furnace is working properly. The filter on your furnace should also be cleaned or replaced.
6. Clean, turn off, and cover your air conditioning unit 
Once temperatures are consistently cool, it is time to prepare your air conditioning unit for winter. If you have a central ac unit, clean all debris, turn off the power supply, and put on a waterproof cover. If you have a window unit, it is a good idea to remove and store it to protect the unit and increase your winter heating efficiency. If you would prefer to leave the unit in for the winter, cover the outside of the unit, wrap it in an insulated fabric, and seal any gaps.
7. Turn off all outside water faucets 
Not turning off outdoor faucets can result in burst pipes. All hoses should be disconnected, drained, and stored before the cold hits. After the water line that leads to the outdoor faucets is turned off, drain the faucets and apply a faucet cover to protect them from harsh weather till spring.
8. Do an inventory of your winter equipment 
Ensure your shovels and snowblowers are in good condition before the first snowstorm hits. Portable headlamps, heaters, and generators are also helpful to keep nearby in case of a power outage. As the days get shorter, you should also make sure all outdoor lights are working.
9. Plant spring bulbs and grass seed 
Fall is the perfect time to plant your spring bulbs, such as tulips and daffodils, as well as vegetables like lettuce and carrots. While the soil is still soft, these plants can take root in the soil and be ready to flourish in the spring. Additionally, fall is a great time to oversee your lawn for a beautiful green lawn in the spring.  
10. Get your fireplace ready 
Have your chimney checked to make sure your flue is clean and ready to be used. Also, stock up on dry firewood for the season, and store it in a covered outdoor area. It is very important that you ensure your smoke and carbon monoxide detectors are working properly before using your fireplace.
11. Buy pumpkins and new fall décor
Embrace the season by adding warm tones and seasonal décor throughout your home. Place pumpkins throughout the inside and outside of your house, and update centerpieces to fit the season.  
12. Get blankets and warm clothes out  
For a cozy look and to stay warm, buy or bring out your warm blankets. Consider wool or fleece blankets that will keep you warm on the chilliest of days, or even a heated blanket. Likewise, if you stored your warm clothes for the summer, it is time to bring them back out. Check these clothes for smells, stains, or holes, as this may be a sign of improper storage or a larger mold or pest issue.