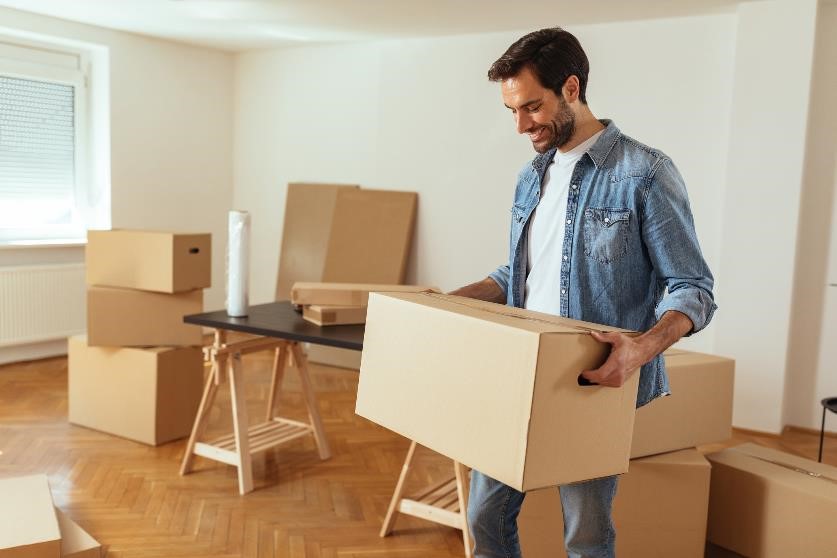 When you're searching for moving boxes, the idea of surplus boxes is unimaginable. Once the frenzy of moving time is over, however, all that extra cardboard can become a problem. The Compass Self Storage team has been part of many moves in Whitsett, NC, and other cities around the country. We've found some ordinary and less-common ways to deal with cardboard overload.
Make Green while Being Green
You can make money while giving those post-move boxes a new lease on life. Help make someone else's move easier by selling your boxes on BoxCycle or offering them in the garage-sale section of Craigslist. Users of the neighborhood site NextDoor and other box exchange programs are also great places to sell your containers. Some moving companies buy sturdy, gently used boxes. Want to prevent clutter from filling your new home? Use smaller boxes to ship unwanted items to eBay, Amazon, or Etsy buyers.
Around the House
You probably have a home to-do list as long as your arm. Protect floors from paint jobs and other DIY projects with deconstructed corrugated boxes. Provide pets with temporary beds, or let the kids get creative with those cardboard discards. Kneel on a torn-down box to protect your knees while gardening. Cover patches of weeds with cardboard and mulch; sunlight-starved weeds should die out in about a week. If you think you'll move again within the next year or two, consider breaking down your boxes and stashing them in your self storage unit.
Give Them Away
If you don't care about making a little cash or getting more use from your moving boxes, consider giving them away. Ask your new neighbors if they need boxes, or offer them for free in a Craigslist ad. A nearby recycling center is always a great option if your city doesn't offer curbside pick-up. Placing boxes on the curb for anyone to grab is an option, but you could end up with a soggy mess if no one picks them up and it rains.
With so many possibilities, there's no need to let dozens of moving boxes take over your home. Compass Self Storage offers conveniently located storage units to keep your new place tidy and organized after the move. With facilities in Whitsett, NC, and other communities nationwide, you'll find a location that's perfect for your household.