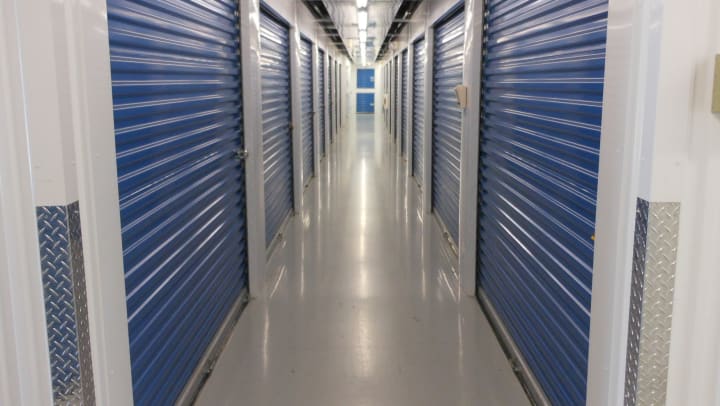 Hi everyone!
Do you have a few questions about self storage? You can ALWAYS call or come to a Compass near you for help from our friendly staff, or you can browse our website for some help! Below are a few questions that we get quite often, feel free to browse through them and hopefully, they answer your questions. If not, drop in at a Compass location near you, so we can make it easier 🙂
Selecting and Renting A Storage Space
Q: What storage space sizes are available?
A: Compass Self Storage has spaces available from 4'x4′ small closet spaces up to 10'x30′ spaces and other non-standard sizes. We will help you select just the right size to fit your needs, so you rent only the space that you need – which saves you money.
Q: What are the prices?
A: Prices vary by space size and location, so please contact the location of your choice and our managers will be happy to help you determine size and pricing.
Q: Do you climate controlled spaces and how do I know if I need one?
A: Many Compass Self Storage facilities have climate-controlled spaces. Climate-controlled space is best suited for temperature-sensitive items such as electronics, some furniture, artwork, etc. Please contact the location or check our features page for the store closest to you.
Q: Do you have high ceilings in some of the spaces?
A: Ceilings in Compass Self Storage spaces range from 4′ for bottom row "lockers" (small closet spaces) to 10′ to 14′ in other spaces. High ceilings can save you money because you can stack items.
Q: Do I need an appointment to view the facility and different spaces?
A: We recommend that you call ahead, but you can visit any Compass Self Storage without an appointment during office hours for information and a tour of the facility.
Q: What do I need to bring with me when I rent a space?
A: You only need a current government-issued picture ID, a current address and a phone number where you can be reached.
Q: Can I sign a lease for/with my friend or relative?
A: Unless you have proof that you are either the legal guardian of an individual, or an authorized agent for a business, only the tenant named on the lease may sign the lease.
Q: What if I need more or less space after I move in?
A: If you need a smaller space, an additional space, or a larger space, the manager will be happy to assist you.
Access/Office Hours/Other Services
Q: What are your office hours?
A: Office hours vary by Compass Self Storage store location. Please check the location page for the hours at the store closest to you.
Q: Will anyone else have access to my space?
A: No. When you rent a space, you provide the lock, and only you have the key. We do have locks for sale in our retail office.
Q: If I lose my key, can you help me get in my space?
A: No. Compass Self Storage does not have a copy or master key to any tenant units. You would need to have your lock removed by a locksmith. If you need one, we can recommend a local expert.
Q: Can you accept deliveries for me?
A: Yes. Compass Self Storage managers are happy to accept deliveries for you from FedEx, UPS, or other delivery companies. Just speak with the store management team to make that arrangement.
Move In/Packing
Q: Do you sell boxes and moving supplies?
A: Yes. Compass Self Storage sells a wide variety of boxes (from small boxes for books and other heavy items to wardrobe boxes in which you can actually hang your clothing for your move), tape, bubble wrap, and other moving supplies to make your packing and moving as smooth and organized as possible.
Q: Do you have movers?
A: Compass Self Storage does not have movers, but we on a local level, our store management teams can recommend a list of reputable and dependable movers that we will be happy to share with you. We also can provide information on our U-Haul truck rentals.
Q: Does your facility accommodate large moving vans?
A: Yes. Compass Self Storage facilities have large driveways to easily accommodate large moving vans.
Q: Do you have any advice on packing or how to pack my storage space?
A: Yes. Our managers can offer you Compass Self Storage pamphlets with many helpful tips on packing your items, as well as how to place them in your storage space for both easy access and for the most efficient use of your space to help save you money.
Terms/Payment
Q: How long of a contract do I have to sign?
A: Each lease is month to month.
Q: Can I pay my bill automatically every month?
A: Yes. We encourage our customers to sign up for automatic monthly payment to avoid missed payments and late fees.
Q: Will I receive a monthly invoice?
A: Not unless you request it. Compass Self Storage normally does not send a monthly invoice.
Q: What about insurance?
A: We highly recommend that you obtain insurance because Compass Self Storage does not insure your belongings. Some homeowner and renter's policies cover items stored. You should check with your insurance company to verify whether or not yours does
Hope this helps & happy storing!
The Compass Team