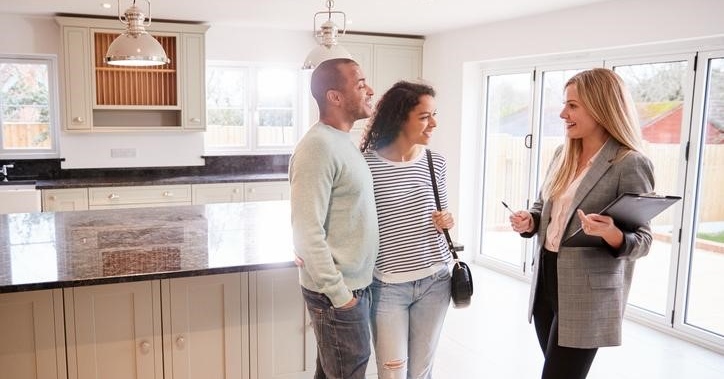 When showing potential buyers a home, realtors know how important the first impression is. If the house you're showing feels cramped and cluttered with the current homeowner's unmoved furniture or personal belongings, potential buyers' first impressions could be ruined. To ensure a good first impression of the homes you show, you might want to explore self storage units for real estate.
Store Your Clients' Belongings Securely
There's nothing less appealing to potential buyers than a house that feels small and cluttered. By cleaning out certain areas, such as garages and basements, potential buyers can develop a better sense of how much square footage the house offers.
Self storage provides a solution for keeping some of your client's belongings clean, secure, and out of the way during showings. Whether you need extra closet space for seasonal clothes or a unit capable of holding the contents of a basement or garage, self storage offers a variety of unit sizes and features.
In addition, self storage can give your clients peace of mind regarding their stored belongings. If you plan to store your clients' personal items, such as family photos and sentimental items, choose a climate controlled storage unit. While basements and attics are affected by shifting temperatures and humidity throughout the year, climate controlled units provide a stable environment from the weather.
Once you've finalized the sale, self storage can make the moving process for your clients even easier. By keeping their non-essential belongings packed in a storage unit, they'll have fewer things to pack and less moving stress.
In addition to improving the appearance of the house that is for sale, your client can also keep their valuables secure in self storage. If your client is concerned for the safety of their valuables during an open house, they can find peace of mind by placing them in a self storage unit. Compass Self Storage facilities provide security measures such as keypad entry, video surveillance, and fully fenced complexes.
Self Storage Gives You Valuable Office Space
The homes you show potential buyers aren't the only places that may suffer from clutter. If your real estate office is in need of extra space, self storage provides an affordable solution. Instead of renting expensive additional office space, place your supplies and bulky items in a self storage unit.
If the houses you're showing are already empty, you may have extra furniture pieces you use for staging. In between listings, keep staging furniture in a climate controlled storage unit to free up valuable space in your office. Doing so will keep your staging furniture in excellent condition to impress potential buyers at every showing.
Self storage is also convenient for keeping your promotional materials, such as banners, fliers, and signs, and records. Many storage facilities also offer drive-up access, so picking up a sign for a new listing or dropping off a contract after closing a sale is as easy as hopping off the highway and driving up directly to your unit.
Whether you need extra closet space to store important documents and promotional items or a unit large enough to hold all your staging furniture, self storage offers a variety of solutions to save space for your real estate office or listings. We offer a convenient unit size guide, as well, if you're unsure of the size you need.
Give Your Real Estate Office the Benefit of Self Storage
Compass Self Storage is here for all your real estate self storage needs. We offer a wide variety of units and features for your convenience. Whether you need short- or long-term storage, our month-by-month rent, no required deposit, and automatic payment option make self storage convenient and affordable for any budget.
Find a Compass Self Storage location near you and take the first step toward a self storage experience like no other. Reserve your unit online today.