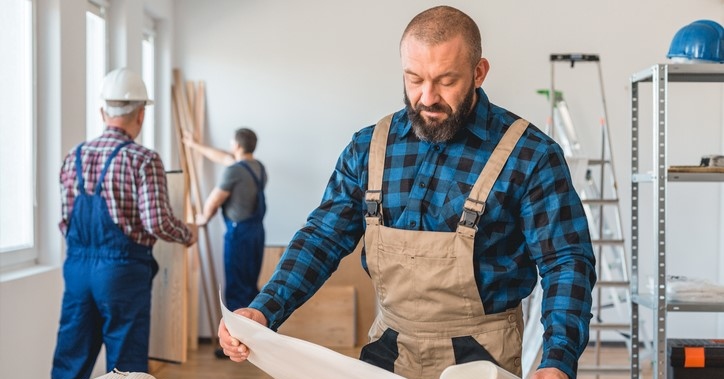 It's important for home service business owners to maintain their teams' efficiency and productivity during these unusual times. From plumbing and landscaping to contracting and electricity, it can be difficult to find creative, affordable storage and office space solutions for your home service business.
Rather than rent exta traditional office space or workshops, discover the benefits that self storage offers to a variety of home service industries.
Affordable Space for Landscapers and Other Businesses
In the age of social distancing, you may discover your office or workshop has more people and equipment than space. As landscapers and other home service business owners know, supplies and bulky equipment can take up valuable real estate quickly.
Rather than rent additional office space, downsize your team, or sell necessary equipment, take back space in your workplace with self storage. You can place a variety of items in a storage unit to create much-needed extra space, such as:
Documents (contracts, receipts, bills, etc.)
Large equipment
Office furniture
Supplies
Inventory
Construction materials
By placing your important but space-consuming items in self storage, you can create more room in your workplace without having to make expensive or difficult decisions. Unlike traditional mobile office and workshop space, self storage is never a one-size-fits-all solution. With self storage, you'll never have to pay for more space than you need.
Whether you need a small unit to keep your records secure or a unit capable of storing a fleet of landscaping and lawn equipment, you can find the storage unit that's right for you at an affordable price.
Convenient and Secure Storage for Contractors
In addition to being budget-friendly, self storage can help improve your home service business' workflow and efficiency. Many home services, such as contracting companies, constantly move from one location to another for projects. Rather than travel to and from your facility to retrieve your equipment, tools, and materials, keep them near the jobsite with self storage.
If you're constantly strapped for time, self storage is perfect for your busy schedule. Whether you need to store records or inventory and supplies, many facilities offer flexible access hours for your convenience. In addition, many storage units feature drive-up access to make loading and unloading your stored items easy and efficient.
Not only will self storage keep your company's inventory and supplies nearby, it will also keep them secure. Many storage facilities provide video monitoring, keypad entries, and fully fenced complexes to ensure your expensive equipment, tools, and materials are safe.
Another convenient feature that self storage provides is climate control. Unlike basements, sheds, and garages, a climate controlled unit provides a stable storage environment throughout the year. Keep your temperature and humidity-sensitive items, such as electronics, tools, and documents, safe from the weather with climate control.
Reserve Your Compass Self Storage Unit Today
Let Compass Self Storage help your home service business thrive during these difficult times. We offer a wide range of unit sizes and features for business storage solutions throughout the U.S. Not sure what size you need? Check out our unit size guide. 
From our convenient locations to our security measures and affordable rent, you'll discover a self storage experience like no other at Compass Self Storage. Find a facility near you and rent the unit that's perfect for your home service business today.