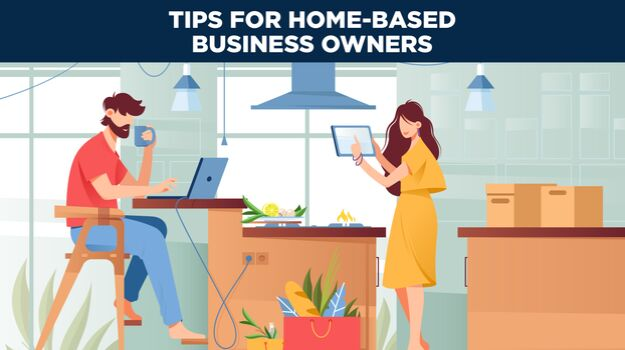 As a home-based business owner, you face unique challenges that other businesses don't. Depending on your business model, you probably wear, at any given time, several hats. You might start your morning as a salesperson, spend time in the afternoon as a social media strategist, and field phone calls before dinner trying to resolve customer service issues.
Managing your small business can be easier, however. By making strategic decisions as you get started, you can set yourself up for success in the long run. Let's look at some key tips you can start to implement today to make a difference in your home-based business.
Harness the power of social media—without becoming a nuisance.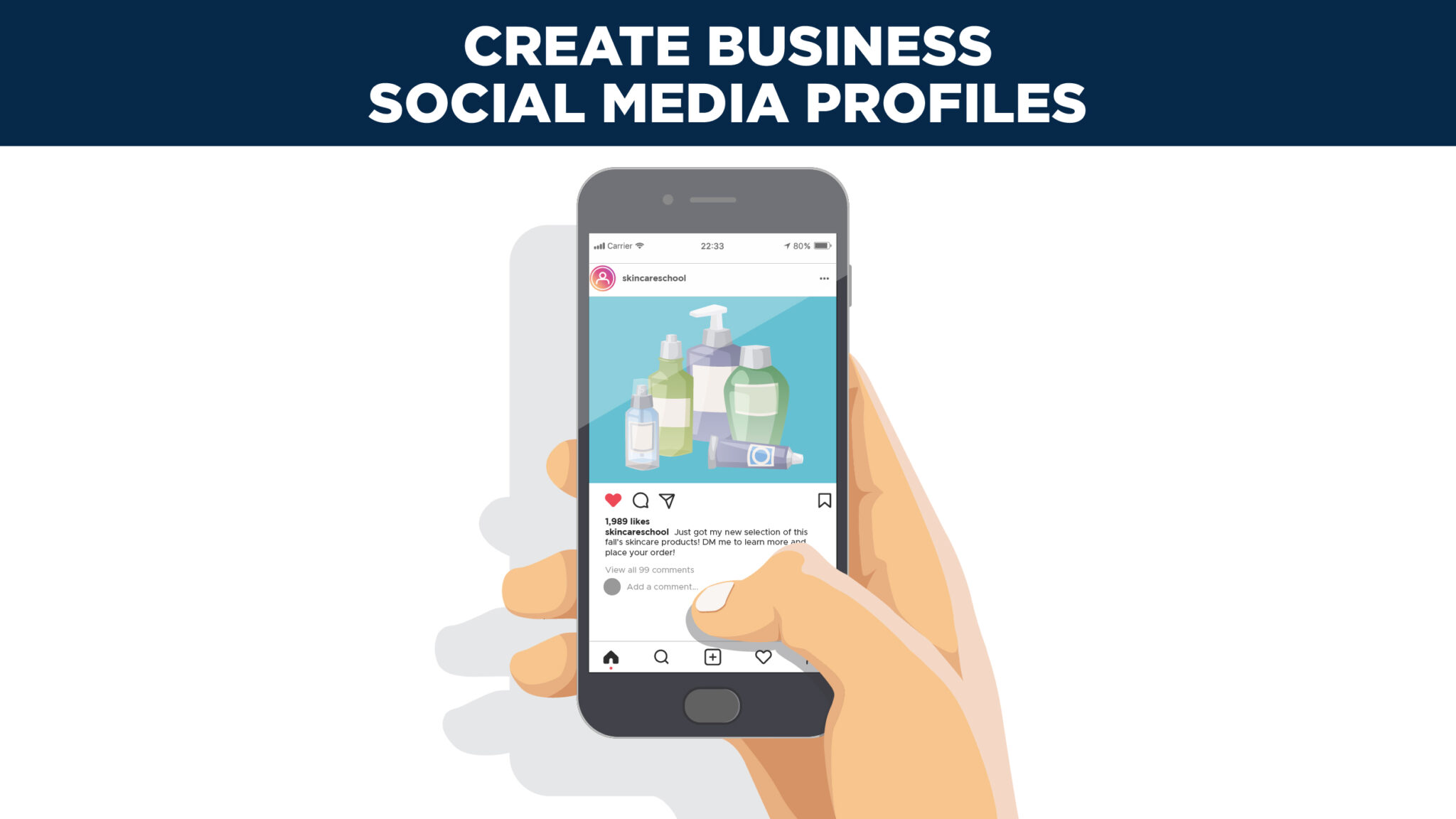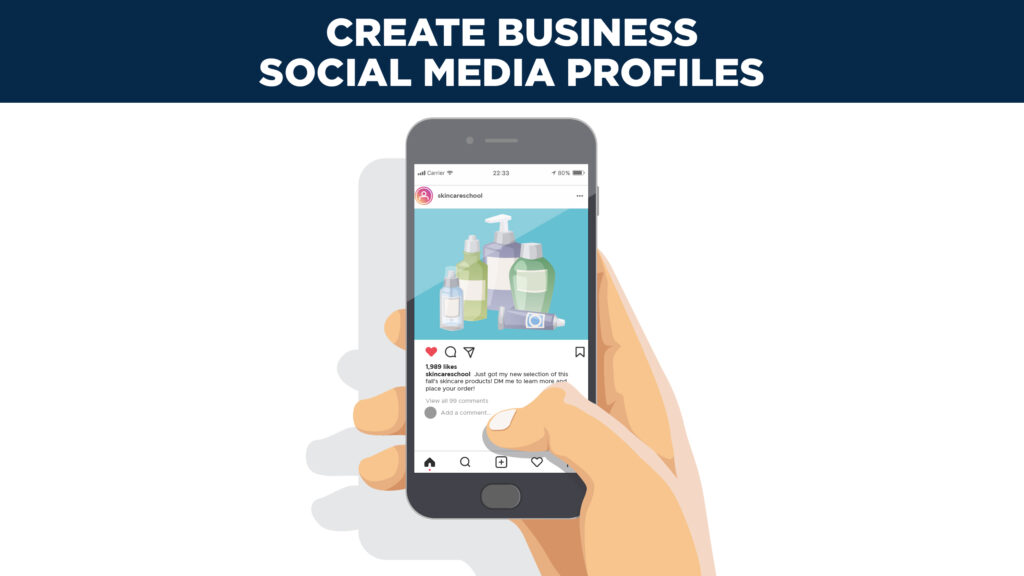 If your business relies on direct selling, your marketing tools likely talk about the importance of a good social media presence. It's a primary vehicle for customer comments, reviews, and marketing opportunities, but it's also an ever-shifting environment as rules change seemingly daily and algorithms push content in front (or out of sight) of users.
If you plan on using social media to help market your inventory or services, take a second to think about how social media can impact your goals by asking yourself these questions:
Will your posts be helpful to your audience?
How will you measure success?
What do you know about how social media works?
Finally, ask yourself if your friends and family would be annoyed by promotions. You wouldn't want to upset anyone by turning your personal feed into a constant stream of advertisements.

The best way to keep that last problem from happening is to create a separate page or profile for your home-based business. Facebook and Instagram both make this fairly easy to do. Setting up a business page on Facebook and Instagram isn't just a good way to keep your personal life and business separate, however. Both platforms provide fantastic analytics tools to understand how your posts are performing, including who's looking at them, sharing them, or clicking on the links to purchase your products. If you're in a position to use advertising to reach more customers, having a business page provides you with tools to target potential new fans, too.
Before sharing on social media, do some research to learn best practices. A lot of great companies out there offer free insight into how social media marketing can be effective. It just takes a few minutes of research and reading!
Note that some direct sales companies—and social media platforms themselves—have strict rules about using social media to promote products, up to and including advertising. Check their guidelines before posting an ad.
Use an invoicing program to keep track of payments and expenses.
Managing payments and expenses is important to keeping your business in the black. Depending on your needs and budget, plenty of payment processing options are available to invoice your customers and stay organized. Don't rely on handwritten receipts or spreadsheets to balance your income and expenses.
Use a CRM to manage your customer list.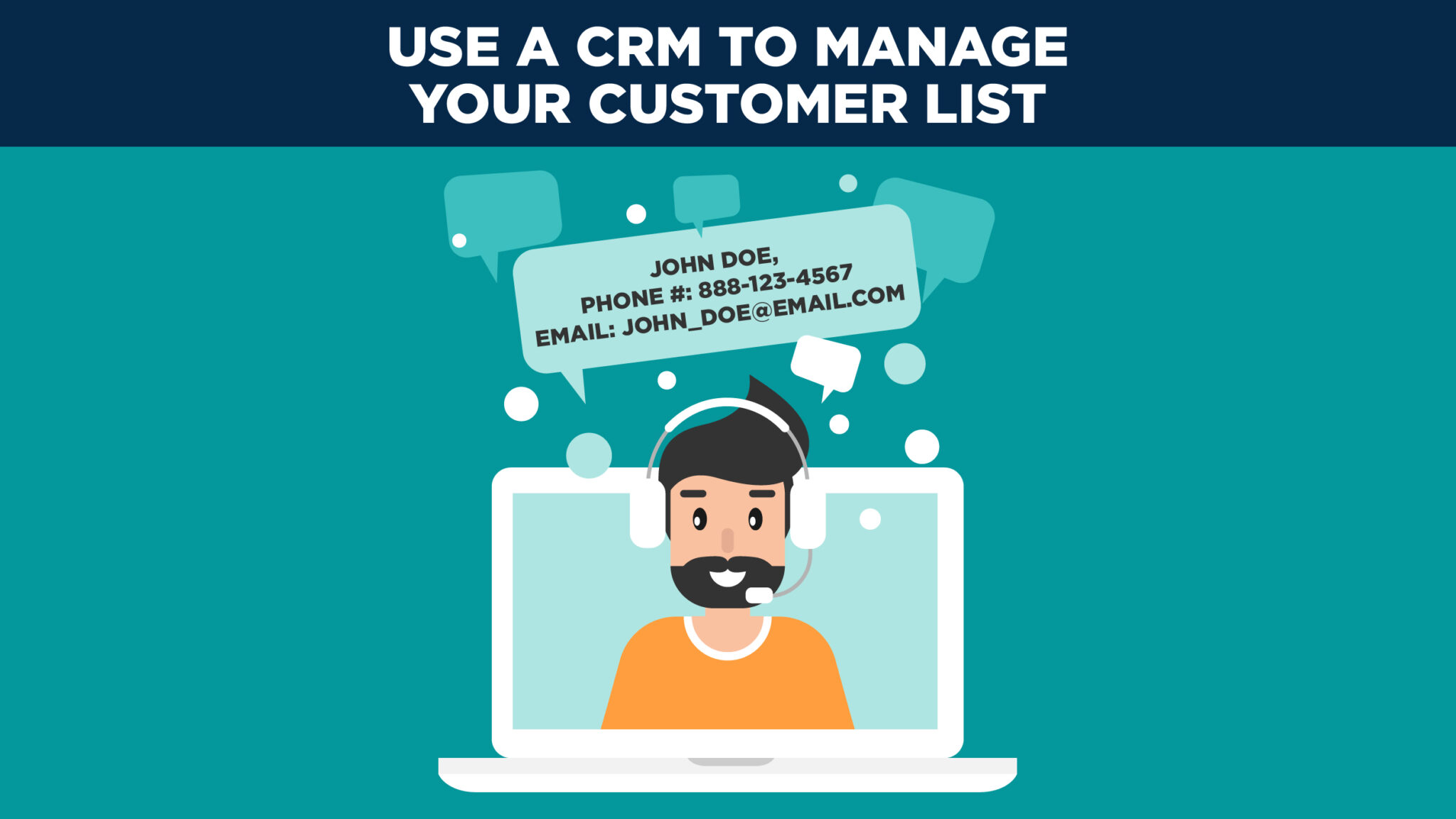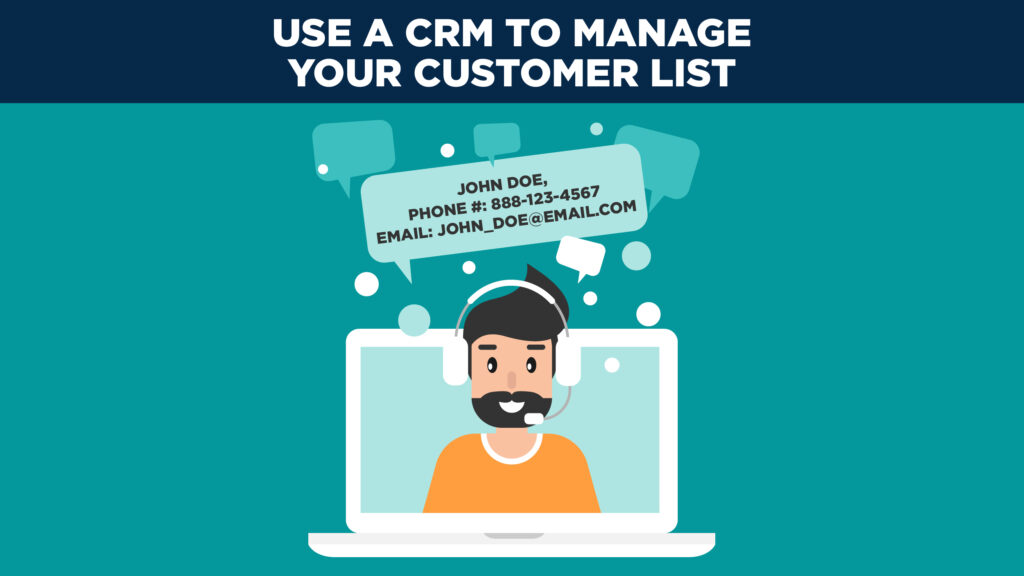 Speaking of spreadsheets, you may be using them to keep track of information about your customers. It may work for you for now, but how do you keep it organized? Likewise, having a little black book of sales contacts is handy, but the best way to keep track of your customers—past, present, and future—is to use a customer relationship management (CRM) platform.
A CRM is a database of customers that can organize all kinds of information, including contact information, previous purchases, notes about preferences and personalities, and more. There's really no limit to the amount of information you can put in a CRM.
Whether you are a seasoned salesperson looking for a better way to sort your contacts or a new home-based business owner who needs to differentiate leads and current customers, a CRM can help tailor your sales process to specific types of people.
If you know you have a subset of customers who are interested in a particular product or service, you can quickly filter your list of prospects by interest, location, age, or even gender and make phone calls or send emails to let them know their wants (or needs) are in stock or coming soon. If your business relies on direct sales or multi-level marketing (MLM), you may even want to choose a CRM that allows for tiering of salespeople to keep track of your downline (a common term in this industry for salespeople that you manage and mentor).
The best (and worst) part about CRMs is that there are many to choose from. If you're just getting started, we recommend using a free CRM program that gives you an option to upgrade later. You may not have a lot of information to import at the beginning of your home-based business, so it doesn't make sense to pay a lot for a premium product you may not use to its full extent right away. Good CRMs also allow you to upgrade as your business scales, so you won't have to pay for features until you really need them.
Create an email newsletter for your customers.
Many CRMs also offer email marketing capabilities, which is a great way to keep your customer apprised of current promotions. An effective email newsletter is visually appealing, is short, and uses a compelling headline to entice people to open and read. Luckily, you don't have to be a graphic or web design expert to create great emails; many email service providers include robust "drag and drop" email editors to build and send professional-looking emails in minutes.
Just remember that, like social media, sending too many emails could turn off potential—or even existing—customers. Be smart about how often you send out promotional materials and always give your customers a way to opt out of communications. (It's actually against the law if you don't.)
If your business is direct sales or MLM, treat yourself like a franchise—not a CEO.
There's a temptation in direct selling or MLM to think of yourself as an owner or a CEO, but it may not be entirely accurate. After all, you're buying into an existing company and operating under their rules—not your own. Instead, a better example of your business model can be found in how some fast food restaurants operate. Yes, they are independently owned and operated, but they still have to follow the rules the parent company has set for them.
Just like franchising through a restaurant chain, if you're working with a direct sales company, you likely have to spend a lot of money up front for supplies, marketing tools, and even inventory. Before you buy products to distribute, think realistically about what you'll be able to sell in a short time period. It doesn't make sense to purchase a small warehouse full of product, especially if you compete with other sellers of the same merchandise. If you can, use the information you've collected in your CRM to make intelligent purchasing decisions—after all, you know your customer base best.
Never buy more than you can afford—even if there are requirements to move specific amounts of product to stay within a tier or status. It's not worth going into debt to keep your business active, especially if you're the only employee.
Another thing to consider, of course, is what to do with the product you have on-hand. Storing it in your home is a possibility, but you may want to consider a self storage unit to house excess merchandise. By starting with a small, affordable unit, you can keep your closets, cabinets, and garage free of extra clutter and allow yourself some flexibility when it comes to what merchandise you want to showcase.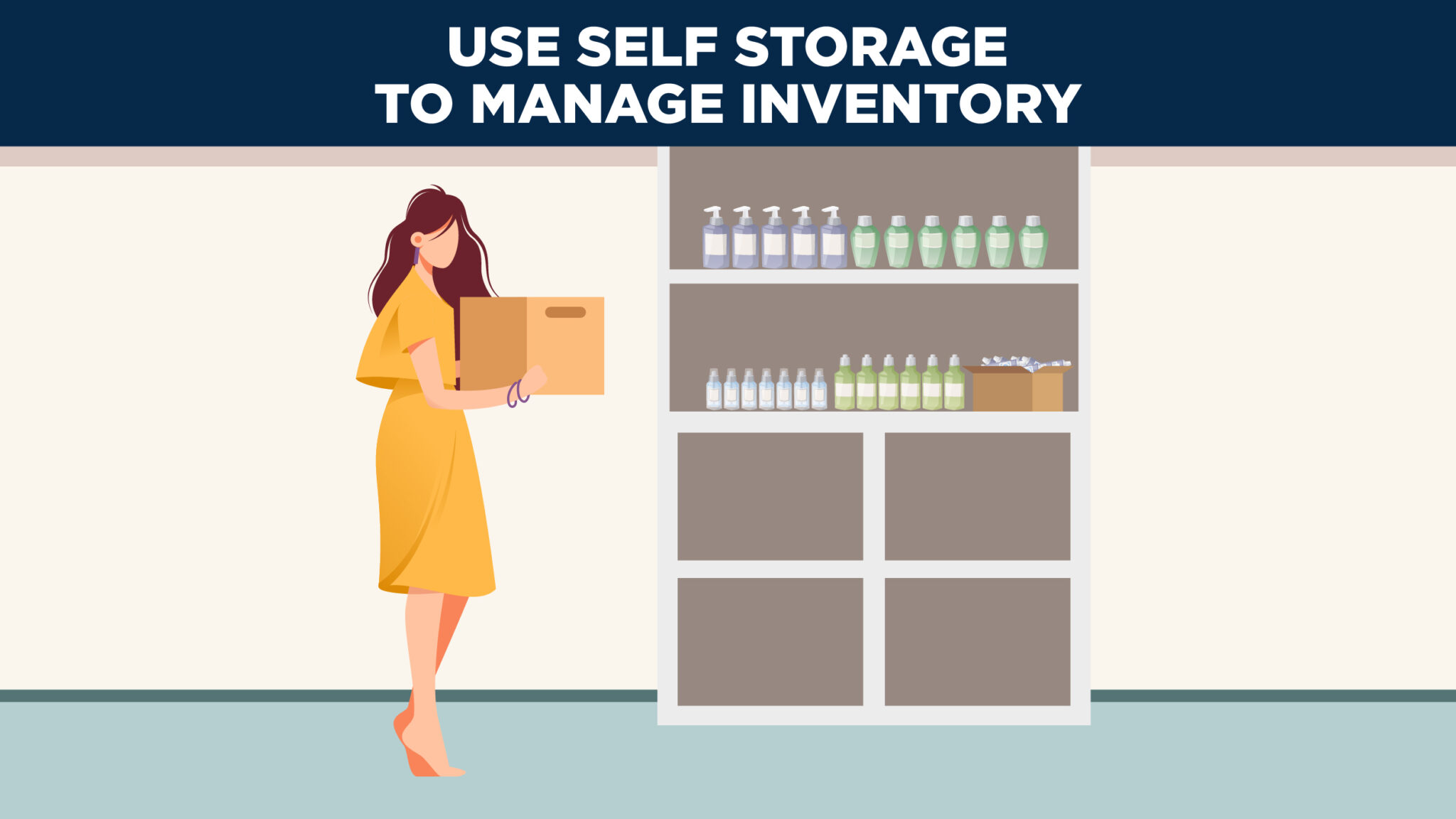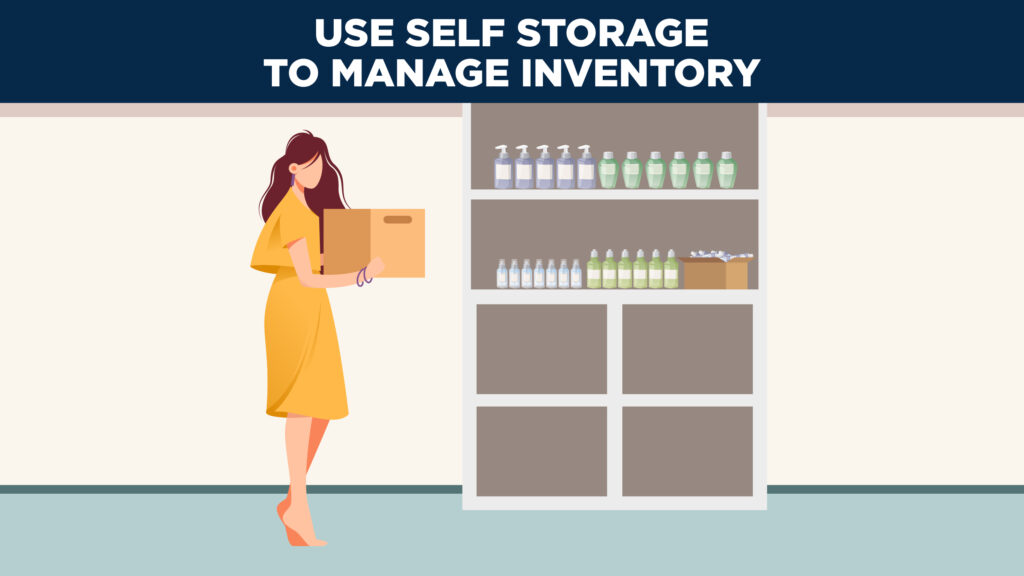 Use tools and other resources to streamline your home-based business operations.
Running your own business is hard! If it wasn't, everyone would be an entrepreneur. As we've shown, though, a bevy of tools can help make it easier. Whether you're looking at digital marketing techniques and tools to stay on top of sales figures and expenses or a physical space to house your inventory, use all the resources at your disposal to stay organized and put yourself in a good position for future growth and success.