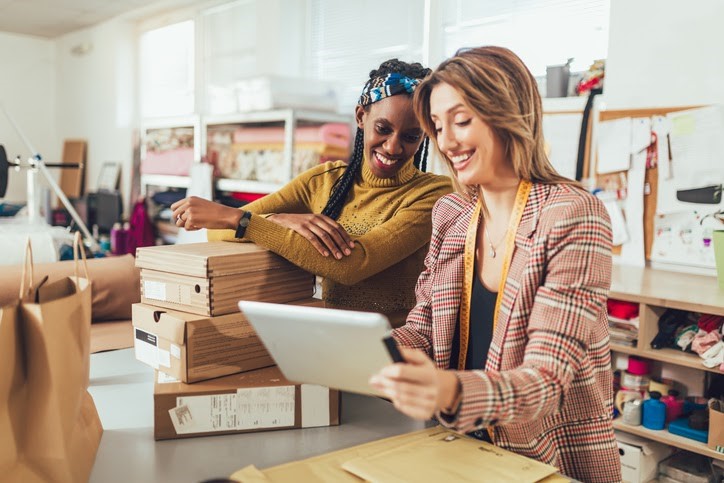 As any retail business owner knows, your customers' first impression of your store could be the deciding factor in whether or not they make a purchase. If your store feels cramped, cluttered, and uninviting, it's possible they may move on to other shops.
If you have more inventory than space to keep it, what can you do to declutter your store? The answer is simple: invest in affordable business self storage solutions. Discover the benefits of using self storage for your retail business with Compass Self Storage.
Save Money on Commercial Rent with Self Storage
While renting a larger commercial space will give you more room for your inventory, it can be an expensive solution. Even if you only need a little more square footage, the extra feet could make your rent skyrocket.
With self storage, you can continue to rent your smaller, more affordable property without sacrificing extra space. Whether you need extra space for a few boxes in a 5×5 unit or a 20×20 unit capable of housing all your inventory, you can find the storage unit that fits your needs and budget in our convenient unit size guide.
Create Space with Self Storage
If you need more space in your store to help customers shop, you can keep extra furniture, displays, and products in self storage. Not sure how long you'll need to keep your extra items in storage? No problem. At Compass, you'll never be locked into a long-term agreement. We offer affordable month-to-month leasing, so you'll never have to pay for your space longer than you need.
Secure, Climate Controlled Space for Records and Document Storage
If your filing cabinet is overflowing with tax returns, invoices, and other important documents you need to keep track of, self storage is perfect for you. A storage unit helps you create more space in your back room or office while keeping your documents nearby.
In addition to keeping your documents nearby, self storage provides you peace of mind with a variety of security measures. Many self storage facilities provide a variety of security measures, such as video-monitoring, keypad entries, and fully fenced complexes.
Concerned about the condition of your documents while they're in self storage? Climate controlled units from Compass Self Storage provides a stable, dry environment for your records and documents. From hot, humid summers to freezing winters, a climate controlled unit is an excellent solution for storing documents and decluttering your store.
Reserve Your Compass Self Storage Unit Today
Compass Self Storage can help your retail business become clutter-free and welcoming with self storage. We offer a wide range of unit sizes and features for business storage solutions throughout the U.S. From our affordable rent to our security measures and convenient locations, you'll discover excellent self storage at Compass Self Storage. Find a facility near you, and rent a unit to create the clutter-free store your customers will love.