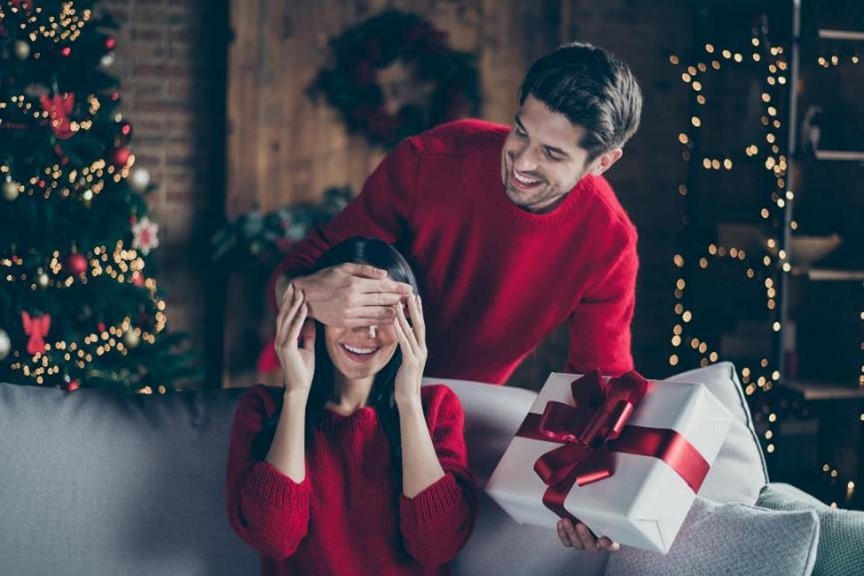 Shopping for gifts for your loved ones during the holiday season should be an enjoyable process, and keeping them a secret is a part of the fun. We all love the ease of shopping online, especially when we have lots of people to shop for, but it can be difficult to keep online orders a secret. Also, finding the perfect hiding spot for your gifts can be tricky when you don't have a lot of extra space. But there is no need to worry, Compass Self Storage has tips for you on how to keep Amazon orders a secret, where to hide your gifts, and we suggest self storage as a solution this holiday season.
Ways to Hide Online Orders
Online shopping has become more popular and convenient making it the ideal way to find the perfect holiday gift. The downside to a fast delivery means that it can be difficult to hide the package from the person you intend to give the gift to. Whether this means hiding the gift after it has been delivered to your front porch or trying to keep your online order a secret on a shared Amazon Prime account, there are some ways to keep your holiday shopping a surprise.
Hiding Holiday Gifts on Amazon
If you share an Amazon Prime account with family or friends, then it can be pretty easy for them to find out what you have been searching for, what you have ordered, and when it is arriving. One way to keep your shopping hidden on your account is to utilize Amazon Household. This way everyone can still have the same Prime benefits, but tailored ads, search history, item recommendations, and order history will only be available for you to see.
Another way to keep your order a secret is to archive the order through your order details after it has been purchased. The benefit to this is that you can still access your archived orders if needed, but it won't immediately show up in your purchase history if someone from your household looks at the search history.
Finally, be sure that your confirmations and updates sent via email or text are only sent to you and not to a shared email address or general phone number.
Amazon Hub Lockers
Once you have virtually hidden your gift order successfully, how do you make sure one of your family members doesn't see it get delivered before you? The convenient solution to this is Amazon Hub Lockers. These lockers add no additional cost to your order and are located in convenient locations around your town. Once your package arrives, you will be given specific, secure information in order to pick it up. Not only will your packages be hidden from your family, but also from any sneaky holiday package thieves.
Tips for Hiding Holiday Gifts
Finding clever ways to hide your holiday gifts from your family and friends can be tricky. If you're keeping the gifts in your home, consider putting smaller gifts in suitcases or bins labeled for other items to keep your family members guessing. Think about what closets or drawers your family wouldn't usually go snooping through. This could be your laundry room, attic, or even bathroom storage. If you are storing gifts that will eventually need to be wrapped and set out, for instance under a Christmas tree, then go ahead and get the wrapping finished from the start to keep it concealed.
What If I Don't Have Space Inside My Home?
If you are needing to keep gifts outside of the home because you have some curious family members, it is time to think outside of the box. Find a friend that wouldn't mind protecting your gifts for a few weeks or think of what gifts that can remain in the trunk of your car before you need them.
If you have the space your garage can also be a hiding solution, because during the colder months it probably isn't as popular as the inside of your home. However, the downfall to a garage is that certain gifts may need to be in a temperature regulated environment. This is why a storage unit may be your best bet for a little bit of extra space.
Consider Renting a Self Storage Unit
The most convenient way you can keep your holiday shopping on the low is by renting a self storage unit. It is okay if you won't be needing a lot of space because there are a variety of unit sizes you can choose from. At Compass Self Storage, we offer units as small as a walk-in closet that you can rent for a short period of time.
A bonus to self storage is that you can rent a unit with climate control. If you have gifts that could be damaged from the extreme cold of winter, a unit with a regulated temperature is just what you need.
How Can Compass Self Storage Help?
If you have begun your holiday shopping and know that you will be needing a little extra space to hide your gifts, find the right storage unit for you with Compass Self Storage. We have lots of unique storage features to make your storing experience simple so that you can focus on picking out the perfect gifts. You can even send your online orders to be delivered to our facility at no extra charge. Find a facility near you today to find a storage unit that fits your needs.