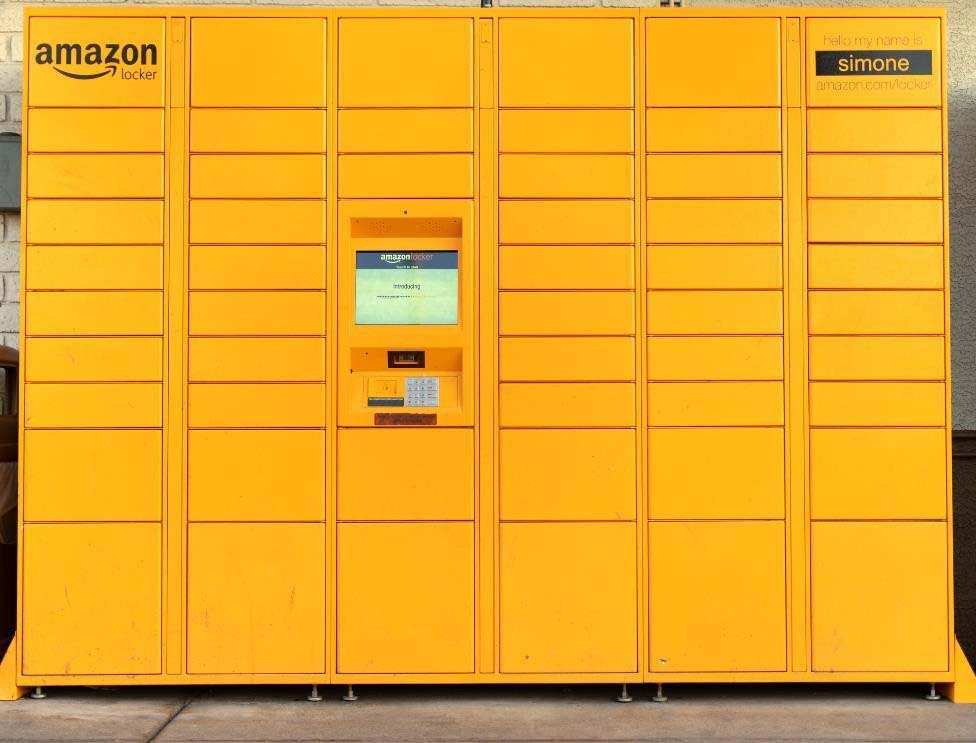 Having your daily essentials and other online orders delivered is a real time-saver. But if you don't have a safe, convenient way to get your items, scrambling for an alternative can be tricky. Amazon Lockers make easy work of retrieving your orders from the online giant. Compass Self Storage also offers delivery acceptance at our self-storage facilities around the U.S. Find out how these amenities can make your life easier—and provide peace of mind all year round.
What are Amazon Lockers?
House and apartment dwellers alike worry about having their packages stolen. Many home-owning Amazon customers worry about "porch pirates" raiding their doorsteps. Some apartment buildings lack a safe or adequate place for deliveries. Amazon Hub Lockers offer a worry-free way for everyone to pick up packages. Just designate a location when ordering, head to your kiosk, and enter the Amazon-supplied six-digit code, and a door will open to reveal your delivery.
Other Amazon Lockers Info
We offer this as a convenience to our customers, but there are restrictions. Furniture or other large items can't be delivered to an Amazon Locker. In fact, Amazon only allows items measuring 16 x 12 x 14 inches or smaller and weighing 10 pounds or less to be delivered to its kiosks. There is no fee for this service, and you can place eligible items in your locker to be returned, as well.
Storage Facility Delivery
Since not everything you buy comes from Amazon, we also offer delivery acceptance for other items at our self storage facilities. Just let our manager know you're expecting a package. He or she will happily accept your storage facility delivery and keep it until it's in your hands. Whether you want to keep a gift a surprise or need an important document delivered to a secure, reliable location, we're here for you.

Compass Self Storage offers clean, centrally located self storage units in communities around the United States. As part of our commitment to offering convenience and security, we provide our customers with delivery acceptance and Amazon Lockers. Find the Compass facility nearest you with Amazon Lockers today.