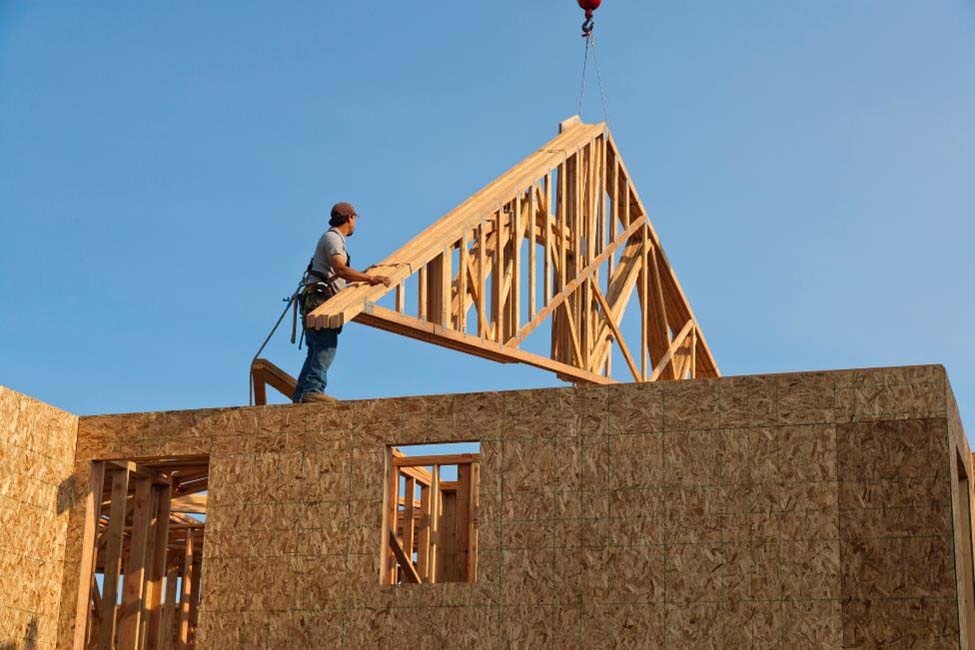 Whether or not you're in the midst of a new home construction right now, chances are you've heard about the chip shortages, excessive lumber prices, and furniture stock shortages that have been plaguing the residential construction industry. Unfortunately, this might be a source of incredible frustration if you're stuck in temporary lodging and ready to move, but the home you're building can't be finished within the expected timeline.
Know that you aren't in this alone. Compass Self Storage has put together a primer that should shed some light on what options you have to tackle housing deadlines and technical complications. We also have a few short-term and long-term storage suggestions to help ease your stress.
What are the Most Common New Home Construction Delays?
There are several possible contributing factors to delayed new home construction. Some of the most common include difficult weather, a shortage of supplies, and unanticipated design changes.
Weather
Without a doubt, the most arbitrary and unpredictable complication to any new home build is the weather. There's no time of the year where your home isn't susceptible to some form of elemental interruption, usually in the form of rain, powerful winds, or snow, though building during the winter isn't advised unless you live somewhere with mild winters.
If the weather is fierce enough, not only can it damage materials mid-construction, but it can prevent your construction team from working on a new build for days at a time. However, your custom builder can take proactive measures to mitigate and plan for the loss, especially if they build a buffer into the timeline to account for a few lost days.
Material Shortages
There's no way to influence the market if there's a shortage of materials—it is a problem bigger than just its influence on the new residential construction industry. However, a professional, custom builder should be keyed into these types of trends and order the correct amount necessary to reach home completion. Alternatively, if in the midst of a current shortage, the amount of time they give you for an estimated completion date should be provided with the extra waiting time taken into account.
If, however, a new design change comes through that requires unanticipated materials, that can create substantial delays. This leads to the last major reason delays occur.
DesignChanges
Frequent, unanticipated adjustments in home design are the largest reason home construction delays take place. Because there are hundreds of design choices to be made, some last-minute changes could upset the flow of the build, forcing everyone to wait for new materials, or reworking previously completed parts of the home to accommodate the change.
How to Avoid Construction Delays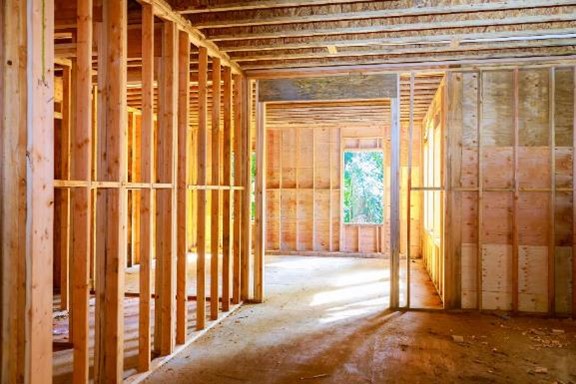 Planning a head is the best way to avoid delays in any plan, not just construction, but there are plenty of other steps you can take to prevent delays. Firstly, knowing what you want in your move before building is a crucial step. Your home builder should have already put together a blueprint and gotten approved before groundbreaking, but staying the course is important. That being said, address any designs that you don't love immediately with your builder so that changes can be made, and the right materials can be bought with enough time to start and finish the project within the timeline.
A well-organized builder will also play a key role in making sure building your house goes smoothly. An effective construction builder will study the plans thoroughly, create a rock-solid budget, provide any design suggestions, hold regular problem-prevention meetings, and otherwise maintain consistent communication with you at all times.
What Happens If I've Already Sold My Home?
Most home purchases are made by parties that have already sold their home. This is conventional wisdom for anyone who isn't of enormous financial security (i.e., paid off existing home, several months of emergency funds, no debt, etc.), because the pressure of being on a timeline to buy/build a house is generally less stressful than failing to sell the home and ending up with dual mortgages.
Fortunately, if the schedule to sell your home and enter your new house don't line up perfectly, there are some additional options:
Rent-Back Agreement
Your first option is a rent-back agreement, in which the buyer of your home gives you permission to stay in your home for a predetermined period of time—usually two or three months—following the conclusion of the sale. Doing this earns you a little more time to find or build a new home and reduces your immediate pressure to find temporary lodging.
If the market is competitive enough, this doesn't qualify as a big demand. Buyers in these markets are often flexible with sellers if it gives them the edge in their offer being accepted, so make this ask if it benefits you.
Find Temporary Lodging
It's not ideal, but if the day comes that you have to move out of your current home and the new one isn't ready yet, you'll need to look for temporary housing. This can come in the form of a hotel, Airbnb, staying with family, or any other options that you can afford. When choosing temporary lodging, it's best to look for an option that's under budget. This will help you to offset the money you would otherwise be saving during the time of closing and your first payment.
Temporarily Store Your Packed Belongings
When choosing temporary housing, it stands to reason that you likely won't have space for all of your belongings, plus you'll likely want to avoid the stress of packing and moving twice in a short period of time.
In situations like these, a self storage unit can help fill the gap. Featuring a variety of sizes to suit your personal needs, it's as easy as driving up, dropping your things off, and returning once your new home is finally ready for move in. Best of all, self storage units are rented on a month-to-month basis, making it easy to rent a storage unit for exactly how long you need without getting backed into a corner via a long-term contract.
Flexible Storage Solutions at Compass Self Storage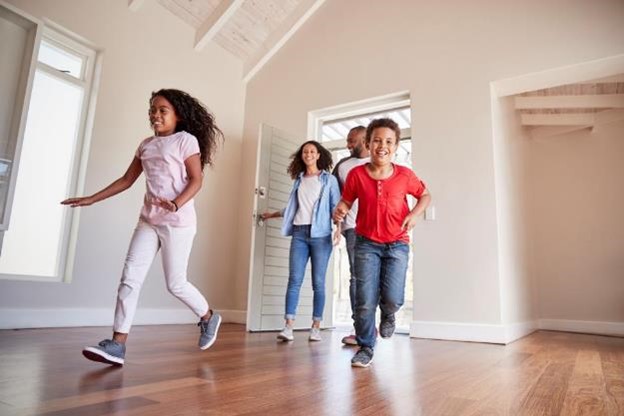 At Compass Self Storage, we pride ourselves on the safety, cleanliness, and affordability of our storage units. If you're on the market for some short-term or long-term self storage, we offer a wide variety of storage unit types and sizes. Explore our storage facilities near you or take a look at our frequently asked questions. Happy home building!