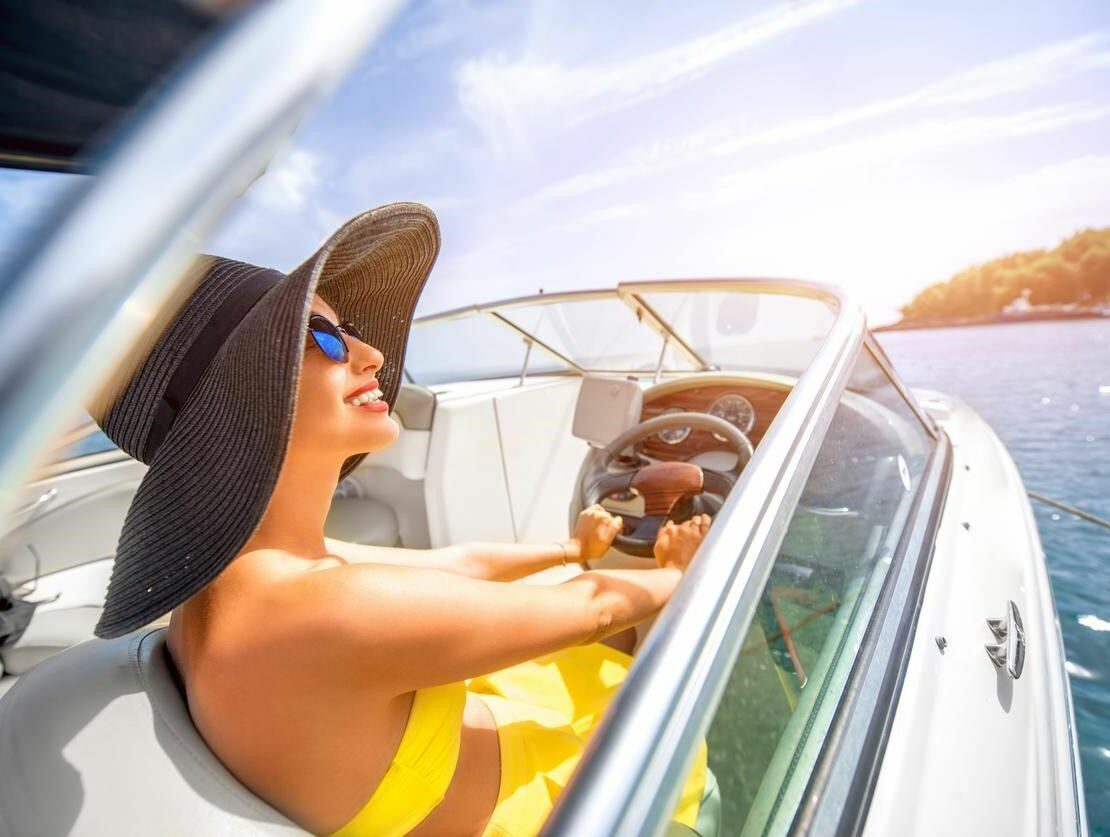 Owning a boat is like owning a part of the sea. It gives you access to a world of fun, enjoyment, and relaxation that you wouldn't have otherwise. However, figuring out where to store your boat can be somewhat less enjoyable. Marinas are expensive, and storing your boat in your driveway can be a pain—if it even fits.
Thankfully, Compass Self Storage is here to provide all the Oviedo boat storage you need. With our outdoor and indoor boat storage options, you'll have 24-hour boat storage between trips to the water or during the winter.
Outdoor and Indoor Boat Storage
At our Oviedo storage facility, we have multiple options for storing your boat. If you're on the hunt for the most cost-effective boat storage option, our outdoor parking spaces are for you. We have spaces up to 30 feet in length, large enough for many different types of boats. These spaces are uncovered but are easily accessible and plenty convenient.
Want to protect your boat with indoor boat storage? We can help with that, too. With both climate controlled and non-climate controlled units, we've got storage units for temperature-sensitive items you want protected from the elements. Our interior storage units are up to 40 feet in length and 15 feet in width, and they're a great choice for all kinds of seacraft.
Boat Storage is Flexible and Cost Effective
Storing your boat at a Lake Jesup or Lake Monroe marina can get expensive quickly. While mooring your boat at a marina is convenient for overnight storage or for a week or so, the self storage savings become clear when you factor in higher monthly storage costs, electricity, taxes, and other charges. When choosing between Oviedo boat storage options, make sure to consider cost.
In addition to self storage's cost savings, Compass provides unbeatable flexibility. WIth month-to-month leases, it's easy to get a unit for exactly how long you need it—no long-term contract looms over your head. In addition, we don't require any deposit, making the initial sign-up process a breeze.
Flexibility isn't just in your lease, though. On all our boat storage options, we offer 24-hour access free of charge. This means you can make that early morning fishing run (or late night return trip) with the knowledge you can get to your unit of parking space whenever you need to.
Security for Your Boat
As captain of your ship, it's only natural you want to ensure your boat is secure when you're not at the helm. At Compass Self Storage, we pride ourselves on providing industry-leading security. Our facility is gated and requires a personal access code to get in, and we have security cameras keeping an eye on your boat parking space or storage unit for maximum peace of mind.
Store Your Boat with Compass Self Storage
Florida is blessed with access to many lakes, waterways, and oceans that offer opportunities to use your boat, be it big or small. Compass Self Storage aims to make your Oviedo boat storage choice a clear one. Our large storage units are big enough for boats of multiple sizes, and we've got outdoor boat storage for the cost-conscious. When you need to store your boat, be it during the winter or semi-permanently between trips, Compass is your solution. Reserve your indoor unit or parking space today!