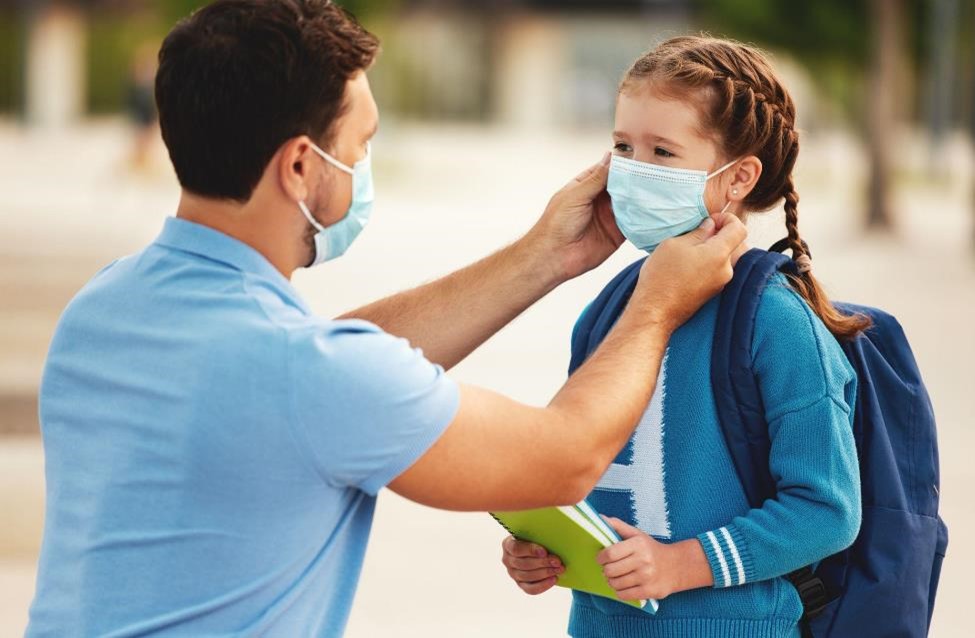 Living through the COVID-19 pandemic has been a challenge for many students and parents across the world. From mandatory mask mandates to social distancing and online learning, the new normal for school has been quite the adjustment.
As the 2021 – 2022 school year gets underway, many schools are returning to in-person classes with fewer Covid-19 restrictions. After engaging in online learning for much of the past two school years, having mixed feelings about your children going back to school in person is totally normal. Here are 5 back to school tips for this Fall from your friends at Compass Self Storage that will help you prepare for your child's school year.
1. Confront Any Anxious Feelings
With an effective COVID-19 vaccine available, schools are deeming it safe enough to return in person. After spending the past 18 or so months in a world of uncertainty through the COVID-19 pandemic, it's common for both you and your child to have anxiety about being around a large number of people again. It's important to confront and acknowledge these nervous feelings and find ways to overcome them.
First, know that you're not alone. It's likely that parents, teachers, and students everywhere are feeling the same exact way you are. Build a support system of friends, neighbors, and classmates that will provide you with a safe space to express your feelings and share advice. Most schools will send out parent information, but don't hesitate to reach out if you have any unanswered questions about the school year.
It's also important to have a conversation with your children about the transition back to school and how things will be different. Allow them to express their feelings and reassure them that you are there for them when they need it.
2. Create a Schedule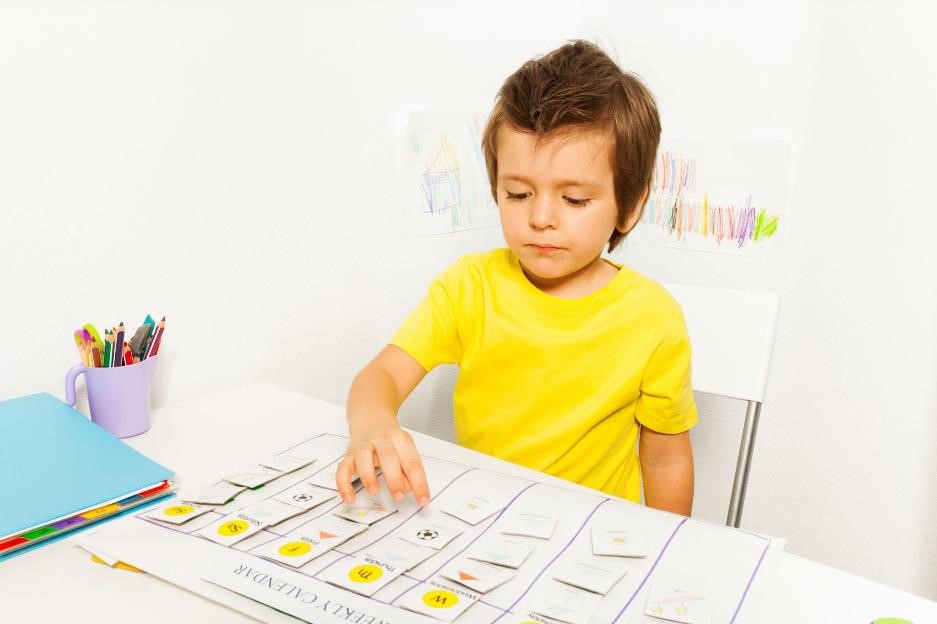 Going to school provides a healthy structure and a consistent schedule for you to rely on. When millions of students were attending school from home, some lost that sense of structure—causing some to lose motivation and fall behind. Use this new year as a fresh start to get back on schedule and back on track. Routines and schedules vary based on age, but in general, a good routine includes:
An established wake up time every morning
Breakfast (whether it's a meal at home or at school)
School
Play or relax time after school
Homework time in a designated space
Dinner time with family
Bath/shower time
An established bedtime
These schedules are very flexible, as you can add in family time, chores, sports, and other things your family likes to do outside of school. There are many resources available for more age-specific routine outlines you can use that even include fun ways to make it interactive for the younger kiddos. The key is to build consistency for a healthy home life after schooling at home the past few years.
3. Be Prepared for Changes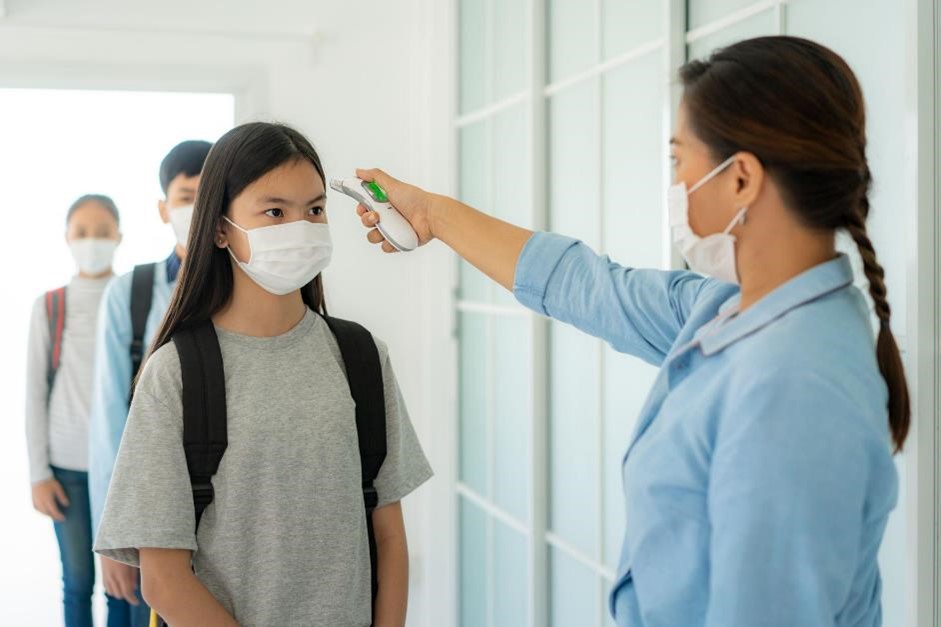 Because of the rules and regulations surrounding Covid-19, schools won't look the same as they did before the pandemic. Social distancing, mask requirements, and capacity limitations will cause some changes in various aspects of the school day. To prepare for these changes, explain to your children some of the changes they might see at school and in the classroom. For instance, to satisfy capacity limitations, there might be staggered schedules to maintain small groups of students. Class sizes might decrease as well with fewer desks and plastic partitions for added safety.
In addition, students and teachers might be required to wear masks at some or all times to help keep everyone safe. Depending on your child's age, these things might be hard to understand. Be sure to take the time to explain the new rules and why they are important this school year.
4. Practice Self-Care
The pandemic has caused many children and adults to have increased anxiety and depression symptoms. That's why it's important to prioritize mental health this school year. Motivate your children to actively express their feelings when they are feeling overwhelmed and stressed and motivate them to practice self-care. Some simple ways to practice self-care throughout the year include:
Maintaining connections: although we aren't able to meet in large groups, there are still ways to maintain connections with your friends and family. Set up virtual game nights or weekly phone calls to help maintain those relationships.
Journaling: as your children become older, it may be hard for them to express themselves verbally. Journaling gives them an outlet to communicate how they're feeling in a different way.
Keeping it fun: finding creative ways to have safe fun helps keep a positive atmosphere around your home.
Eating healthy: it is scientifically proven that healthy eating helps fuel our bodies to improve mental health. Try to feed your children a balanced diet to help boost moods and productivity.
Staying active: along with healthy eating, physical activity is essential to keep your children active to promote overall health and wellbeing.
While you should encourage your children to practice self-care, don't forget about yourself. You, too, should cater to your mental health and can participate in all of these self-care activities with your children.
5. Get Organized
Start off the 2021 school year right by getting organized. As stated earlier, many students felt the pressure of virtual schooling and fell behind due to low productivity and lack of motivation. Staying organized helps increase productivity, motivation, self-esteem, and more and will help contribute to a successful school year. Start by organizing your child's space, or by having an older child do so on their own as an activity or chore. Make sure that everything has a designated space and is stowed away correctly. Next, purchase the school supplies necessary to keep your child organized at school (backpacks, folders, binders, highlighters, etc).
Self Storage is Here to Help
Don't forget—you need space at home, too. Kids flourish better with a designated work area, with a desk and a comfortable chair for them to study and complete their homework. Thankfully, with Compass Self Storage, you won't have to look hard for a reliable place to store your extra belongings. Compass Self Storage provides clean, flexible, and affordable storage solutions perfect for storing a few household items throughout the school year. Contact us today or rent your unit online to kick start your rockin' 2021 school year!