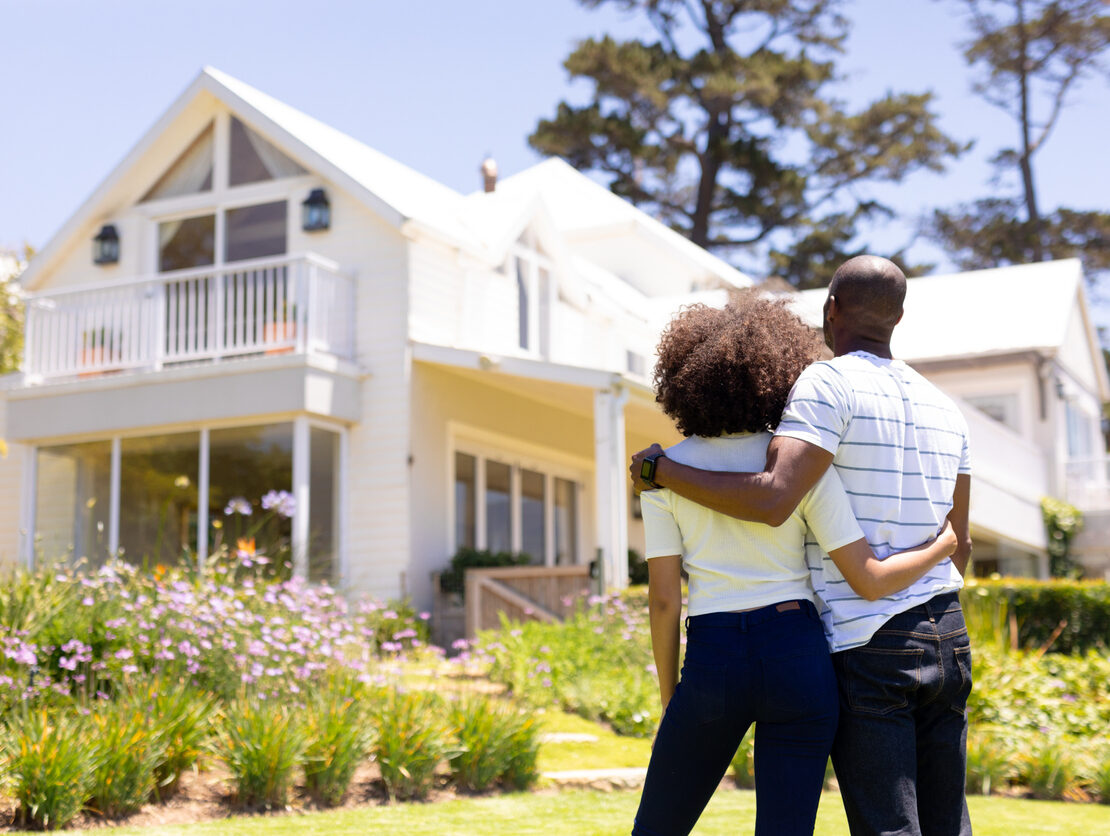 When you first buy your home, everything is new, fresh, and exciting. This is especially true if you're moving out of an apartment and into your first house, as the opportunities for customization and change seem nearly endless. However, there comes a time in most homeowners' lives in which they lose some of that excitement for their home–when that home goes from being a beloved possession to becoming just the place where you sleep at night.
Fortunately, there are plenty of ways to fall in love with your home again. These tips from your local moving and storage experts can help you get there again, loving your home just like when you first moved in.
Try These Design Ideas for Your House
Take Advantage of Paint Power
It's easy to fall into the trap that says that renovations or changes to your home are complicated and pricey. That's just not the case, because you'd be surprised at just how much difference a newly painted room can bring to your life.
Color consultants say that paint color doesn't just affect the aesthetics of the room–it also affects your mood, too. There's a very deep well of color psychology to explore when considering what colors are optimal for which rooms, but you don't need to make the most efficient color choice to feel the effects of a newly painted room or rooms. You know what they say: variety is the spice of life.
Renovate That Room
Chances are, there are a few renovations on your wish list that you haven't gotten to yet. One of the most clear-cut ways to fall in love with your home again is to embrace home redesign. So stop dragging your feet and get that project done!
Don't have a project that you're already itching to complete? You don't have to turn to something particularly complicated, and you don't have to grab a hammer and start hammering down walls like on the home renovation TV shows. Consider getting a new medicine cabinet for the bathroom, replacing your kitchen backsplash, or even hiring someone to replace some flooring.
Don't Forget the Outdoors
One of the benefits of having your own house is also having control of the outside of your home. Those outdoor living spaces truly separate homeownership from renting most apartments. If you've got a green thumb, a new or expanded garden could bring you great joy–and if you don't know if you have a green thumb, you'll never figure it out until you try.
But if gardening isn't your thing, don't fret. There are plenty of DIY home decor ideas out there for your porch and yard, from extensive renovations such as a pool install to simply getting a grill and making your lighting better so you can cook out. Your out of sight, outdoor places don't have to be out of mind if you put in a little work to make them as cozy as the inside of your home.
Get New Furniture for Old Spaces
Remember when you were looking for homes, and some houses were already unoccupied because they were new or their prior residents had already moved? Remember how empty those unoccupied ones were, and how different they looked after you put in furniture? Ultimately, rooms are only as distinctive of the furniture we put in them. Replacing the furniture in a room can do wonders for their character, and since we use those pieces of furniture all the time, they can affect the usability of a room, too.
Create a True Home Office
With more people working from home at least occasionally now more than ever, it's never been more important to create a home office that works for you. It starts with a place to put your office; consider trying to keep your office as separate from the rest of your home life as possible. Then, getting the best office furniture–such as a useful desk and comfortable chair–is also important.
But there is a difference between creating a usable home office and creating one that you'll love. Some home office decor ideas to make you love your office include:
Creative artificial lighting solutions
Emphasizing natural lighting if possible
Adding a variety of greenery and plants
Personalization via pictures, trinkets, and the like
Useful storage solutions
Find the Storage You Need With Compass
Learning to love your home again can take a little time and effort. But have you considered using self storage to help? Whether you're embarking on a decluttering process, a home redesign, or getting neck deep in DIY home decor ideas, self storage offers a flexible solution. With month-to-month leases, a variety of sizes, and affordable rents, they can do everything from helping store extra furniture to assisting during a major renovation project.
At Compass Self Storage, we know how important it is to love your home, and we're happy to help you along the way. Find a Compass storage facility near you and get started on the journey to loving your home again.