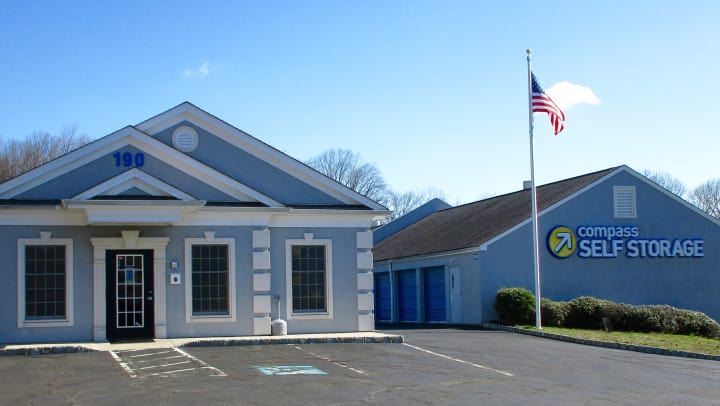 Hey fellow businessmen (and women),
Is your office space overflowing with extra inventory? Do you have items that you need to access on occasion, but don't need those items to take up valuable office space? Look no further than Compass Self Storage. Simply store your extra inventory, files and materials with us and eliminate the clutter in your workspace. And know that it's readily accessible for you when you do need it.
Our business is helping your business
We regularly service the self storage needs of professionals such as accountants, attorneys, dentists, doctors, financial services providers, consumer goods retailers, distributors, restaurants, pharmaceutical representatives, manufacturing, sales and human resources professionals.
We also have proven to be a great storage solution for educational institutions, government agencies, non-profit organizations and home based businesses that need extra room for their business records and inventory.
We offer space and solutions
We offer shelving and advice from our storage managers to help create the ideal and most organized storage space for your unit. Whether you need to access your unit frequently (we have many customers who visit daily) or you plan to use storage for records that will only need access on a limited basis, we have the solution to meet your needs. At Compass Self Storage, we make it easier for you to focus on your business needs rather than worry about your storage problems.
Package Receiving
When your products and inventory arrive at our facility, our staff will accept your delivery, carefully secure it and then notify you of its arrival.
Record Storage
Utilizing self storage for your records is often more cost effective than utilizing a record retention facility. And our extended access hours make it more convenient too.
Climate Control
Whatever your product, from pharmaceutical supplies to electronic equipment, it's best to protect it by storing in a climate controlled environment. Climate control protects against severe temperature changes, fights moisture and provides an indoor environment for your items.
Added Security
At Compass Self Storage, you will use your own lock and key to secure your unit. No one else has access to your valuable business property. We also have digital video surveillance to offer additional security.
How awesome is all that? Come to a Compass near you and have our team make your professional life easier 🙂
Cheers!
The Compass Team