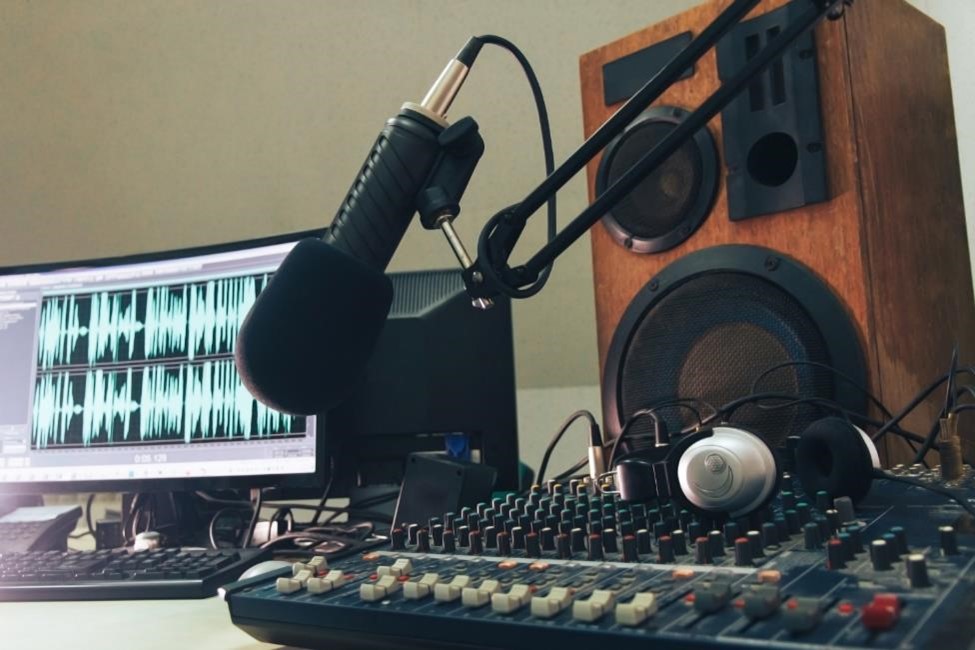 Whether it's for recreational play or professional production, you've found yourself with a burning desire: building a home recording studio, just the way you want it. A place to call your own that hits the acoustics just right, with enough wall space for your Taylor Swift, Kenny Chesney, or Dolly Parton. After all, there's no shortage of musicians of all types here in Nashville, TN.
There are few projects we appreciate more than building a home studio, which is why Compass Self Storage is here to lend a hand. From soundproofing to essential equipment, we want to give you our best advice for how to make an in home music studio, and highlight how a high-quality Nashville self storage unit would make the process breathtakingly easy.
Let's begin.
Location is Critical
If you've been thinking about how to make an in home music studio for a while, you've likely put a lot of time into determining the location. If you're interested in setting up a home music studio, the best room for a home music studio is one that is quiet and has plenty of space. Here are some things to take into account when picking a room:
The size. The larger the room, the more space you'll have to work with.
The acoustics. Good acoustics are essential to a rich, full musical quality.
The natural light. A room that gets plenty of natural light will be better for recording than a dark room.
The availability of electrical outlets. Electrical outlets and other amenities will be required for recording, producing, and any electrical instruments you intend to use.
Soundproofing
How effectively you build a home studio is heavily dependent on your approach to soundproofing.
The best way to soundproof a room is to add mass to the walls. This is accomplished by adding additional layers of insulation or drywall, as well as paneling. The more mass you add, the better the soundproofing will be. If you are unable to fortify the walls, you can add soundproofing materials to the floor and ceiling, though the exact type you need is subject to change.
There are various types of soundproofing you may use to block sound from entering or exiting a room, including the installation of soundproof windows and doors. Another option is to use acoustic panels or barriers to dampen the noise, which are easily found online or in most music shops.
Which type of soundproofing is best depends on the specifics of the situation. For example, if there is a lot of noise coming from outside, adding insulation may be the most effective solution. However, if the noise is coming from inside the room, using acoustic panels may be more effective.
Do I need to build a recording studio?
With so many examples of great home recording studios out there, inspiration is easy to come by. But you may be thinking: should I build an in home recording studio? While only you can answer that question, there's one thing that's true: you don't need a home recording studio to enjoy making music. You can learn guitar or the keyboard without splurging on thousands of dollars. Plus, your average Nashville recording studio costs $50 to $100 per hour to rent. That adds up quickly for big projects, but is still accessible for smaller sessions.
At the same time, a recording studio can take your music making to the next level. Additionally, a studio isn't just good for music. Building a recording studio is a great idea if you're a podcaster or looking to getting into the voiceover industry.
Equipment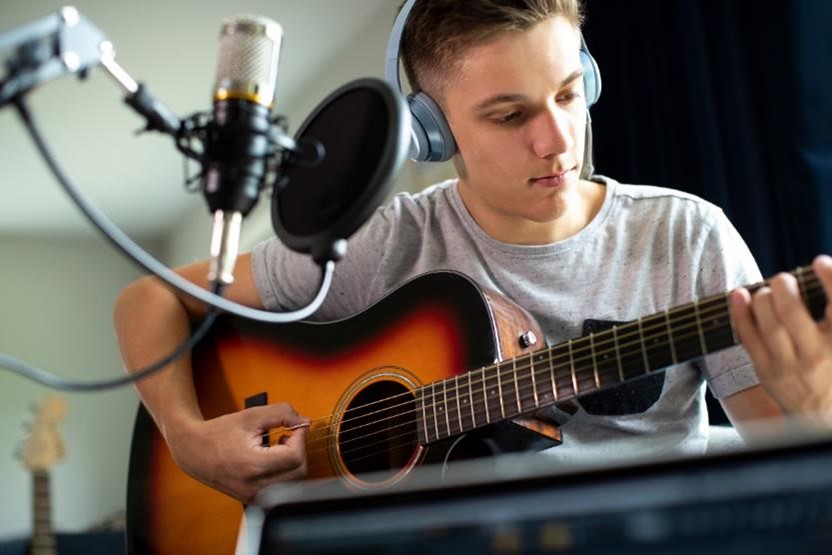 Building your home music studio will require equipment, but depending on how intensive you intend to be with recording and production, as well as which genres of music you expect to play, how much equipment (and which kinds) are going to vary widely. Fortunately, there are some conventional items you're likely to need, regardless of your specific genre or plans.
Microphones and headphones. For recording and listening, these items are staples in any music studio.
Recording software. For beginners, a simple program like Audacity or GarageBand may be all you need, but you'll want to conduct your own research to choose one that fits all your needs and abilities.
Keyboards and mixer boards. A MIDI keyboard or mixer board can add versatility to your recordings and help you achieve the sound you're looking for.
This is not to mention the many tools and trinkets that directly impact the creation of music itself. Depending on the instruments you own/intend to use, expect to buy/own many other things as your skills and ambitions improve.
Building a Home Recording Studio with Compass Self Storage
During the transformation process, you might have noticed that those soundboards and amps soak up a lot of your free space. Especially if you're working with limited room to begin with, it can be difficult to find an organization strategy that accommodates everything you need for a fully operational setup. Where is your second Fender going to go?
That's why we encourage you to look over the merits and advantages available to those who rent with Compass Self Storage. With a wide variety of convenient storage facilities that offer extended daily access, multiple levels of security, flexible rental durations, and a variety of different rental unit types to accommodate your needs, we've got you covered.
With 5 Nashville area storage facilities, Compass Self Storage has your back whether you're a professional gig musician or just someone looking to break onto the scene. And with storage facilities throughout the United States, you don't have to be in the Music City to take your hobby to the next level. We're here to help. Rent your self storage unit today!