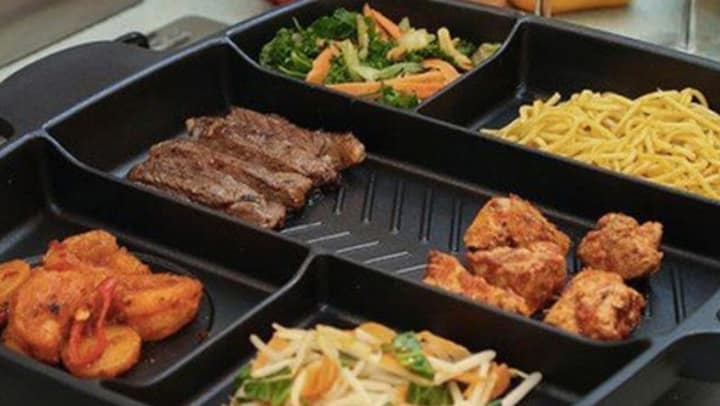 Hey Compass fans,
Roasting pans, serving trays, slow cookers, Insta Pots….there is such a large variety of cooking gadgets out there to help make your life easier! But what happens when you have too many "helpful" gadgets? Your pantry starts to look like a restaurant warehouse that has exploded!
Let the Compass team clear out your extra items by thinking of your daily necessities, and a few extra fun ones. The other items you can store safely with us in our climate-controlled units, and come visit and grab them anytime!
Compass Self Storage in Mansfield, TX, offers you excellent service and convenient access. From extended gate hours to 24-hour digital security monitoring, you will feel comfortable storing your belongings at our facility. In addition to standard self storage, we also offer climate-controlled storage, indoor RV and boat storage, rent U-Haul moving trucks, and sell packing supplies on site.
As a full service storage facility, you can rest assured that we have what you need to be successful in your self storage mission. Wide driveways, complimentary dollies and carts, and ground level units make it easy for you to load and unload your storage unit. At Compass Self Storage, we cater to your needs.
Our friendly team of self storage experts is ready to help you seven days a week during our expanded rental office hours. We can rent you a U-Haul truck to make your move easier, and if you need moving and packing supplies, you'll find an impressive selection of boxes, packing kits, locks, and more in our store.
Access your storage unit every day of the year, even holidays and weekends, thanks to our generous access hours. Whether you need to swing by in the morning on the way to work, or drop by on a Sunday to pick up your stored clothes, files, furniture, or electronic equipment, you'll find we're open at times that work for your busy schedule.
Storage units are available on a month-to-month basis. We accept major credit cards for your convenience, and tenant insurance is available for added peace of mind.
Whether you need a short or long-term storage contract, Compass Self Storage can help. Our month-to-month rentals are perfect for all Mansfield, TX, residents. We make relocating, getting organized, and business storage more convenient for you.
Cheers!
The Compass Team