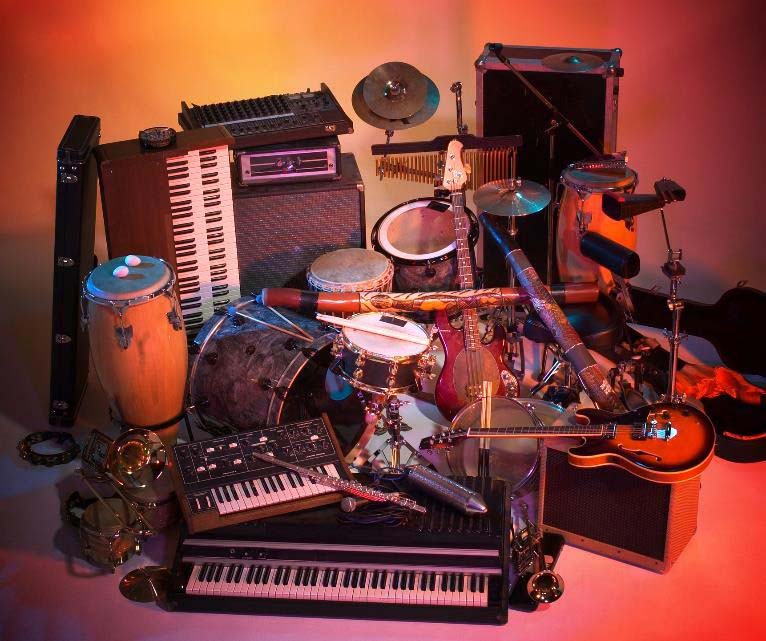 Whether you make a living following your passion or you just enjoy making music, storing your gear properly is a must. Learn about the best ways to protect your instrument and accessories with these music storage tips from Compass Self Storage. We provide musicians with conveniently located storage units in the Nashville suburb of Murfreesboro, TN and other cities around the country.
Where to Store Musical Instruments
Many musicians tend to collect instruments. Whether this is the case or whether you have just one, your gear can take up a lot of valuable space in your home. Households with kids or a lot of activity can also be dangerous for expensive or delicate instruments. A storage unit provides a quiet place to keep your equipment clean and out of the way.
Before you Store Your Gear
Clean your gear before storing it. Invest in microfiber cloths from your favorite music store and avoid using harsh household cleaners. Find out which cleaners and conditioners are recommended by the manufacturer to avoid ruining the finish, especially for wood instruments. Disassemble instruments when possible, and release tension on stringed instruments. Loosen drum skins and bow strings to prevent damage from contraction and expansion. Put acid-free tissue over the instrument before placing it in its case. The same type of tissue placed between the pads of woodwind instruments prevents stickiness.
Music Storage Tips
Never place anything on top of your instrument in storage. Place a tarp or bed sheet on top of your piano for protection from dust, insects and dampness; don't forget to pad the legs. Store instruments as far from doors and windows as possible to prevent damage from drafts and changes in temperature. Although our Murfreesboro, TN facility is protected by site-wide fencing and other security measures, it's wise to invest in a high-quality disc lock for your unit. When you're ready to play, inspect your instrument for damage. Clean well before use.
For Music Storage, Choose Compass
Whatever instrument you play, keeping it in excellent working condition is easy with the right care. Compass Self Storage provides working and hobby musicians with secure, well-maintained storage units. Whether you live in Murfreesboro, TN or one of the other nationwide communities we serve, you'll appreciate having easy access to your instruments and equipment at one of our conveniently situated locations. Contact us today for information or to reserve a unit today!