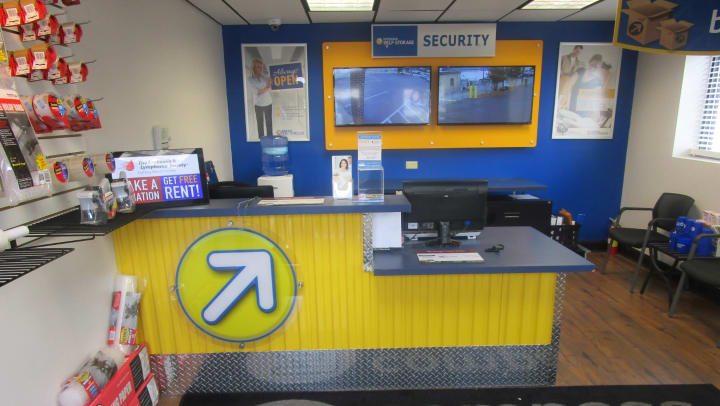 Do you have boxes marked "Family? Photos? School? Projects?" Those boxes you just CAN'T throw away because they're priceless memories that always give you feelings of joy…Be sure to keep your treasured items secure with the Compass team! You don't have to to throw away your memories just because you run out of space in your home..
Once you visit our self storage facility in Lansing, IL, you won't want to store your personal or business items anywhere else.
Our security features are impressive, so you have peace of mind when you leave your stored items with us. Our well-lit facility is fully fenced. We also have 24-hour video surveillance monitors, and each of our Lansing storage units has an alarm. If your unit is opened without a special code being entered, an alarm will sound and notify the local police department.
Inspections and walk-throughs occur throughout the day. We make sure every unit is properly latched and locked, and we check the fencing. The property is swept and mopped on a daily basis so you don't have to worry about tripping over someone else's debris or trash when you load and unload your vehicle.
Access your stored items during our expanded access hours. We're open 7 days a week, so even on Sundays you can get into your storage unit. We also offer special 24-hour access for our business customers in certain circumstances.
At our on-site rental office and store you'll be greeted by our staff of friendly and professional storage experts. Request a tour of our facility, inquire about the best sized unit for your needs, or get advice about the best way to pack and organize your new storage unit.
Our store carries a great selection of packing and moving supplies, including sturdy boxes, packing tape, bubble wrap, paper, and locks. And, as an authorized U-Haul dealer, we can even rent you a truck or trailer to make moving your stored goods easier.
24-Hour Security Monitoring
Access 7 Days a Week
Friendly, Professional Staff
Cheers!
The Compass Team