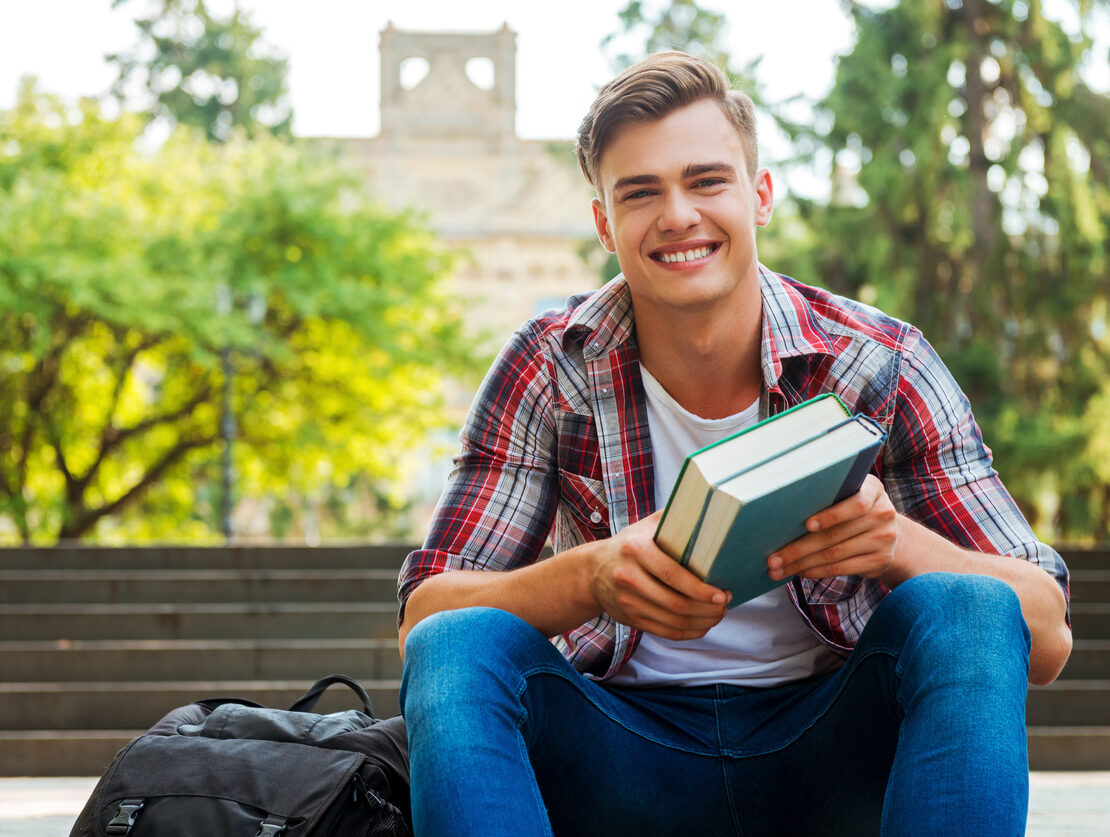 There comes a time when a college student is allowed to move out of the dorms and off campus. While this is often a choice, it's one that many college students choose to do to experience more freedom. However, this freedom comes with responsibilities including added costs. Luckily, there are ways to make this transition easier.
Off Campus Housing Options
Before you can move off campus you are going to need a place to live. Take the time to decide what housing option is best for you (apartment, house, or townhome) and if you want a roommate.
Housing
To help you determine what housing option will work best for you, look on real estate websites and apps to see the market price of rentals in your area. If you see something you may be interested in, inquire about it. Don't jump the gun when finding a rental, its easy to get excited but you don't want to be stuck in a poor location or in a house that has not been well kept.
College Roommates
If you choose to live with roommates, make sure that your lifestyles and personalities mesh well. If you are a clean person who is active and likes to get out and do things, find someone with similar characteristics. It will reduce the risk of tension between housemates in the long run if you also set and agree upon house rules. For example, discussing what your definition of clean is, how rent and bills will be handled, and is inviting guests over last-minute okay will help make sure everyone is on the same page.
Off Campus Costs
When living in the dorms, you paid one lump sum for all living and dining costs. Initially when moving off campus, you will have to think about moving expenses and purchasing items that may not have been necessary living in a dorm like furniture or kitchen items. When moving off campus, you will have weekly and monthly costs:
Rent & Utilities
Every month you will have to pay rent and utilities. These utilities can include electricity, Wi-Fi, gas, water and sewer, trash and possibly lawn care. While most landlords will cover the water and sewer, trash, and lawn care, it is common to be in charge of your own electricity, Wi-Fi, and gas bills. Make sure you are aware of the due dates for each of these bills. A good plan of action is to mark it down on a calendar or set a reminder on your smartphone.
Groceries
Majority of the time, off campus students do not have a meal plan but rather purchase groceries themselves. This cost will vary and be dependent on your personal shopping and eating habits. If you shop often, you may want to consider buying certain items in bulk to save some money.
Furniture
When purchasing furniture, its easy to get wrapped up in an aesthetic you want to have for your new place. This is normal, but keep in mind that furniture can get expensive. Look into shopping secondhand for pieces like dining sets, coffee tables, seating, and dressers. You may surprise yourself with what you are able to find. If you can afford to buy brand new furniture, that's great! You can use these pieces in your future home when you graduate.
Tips & Tricks
Now that you have an idea about where you want to live and the costs to move off campus and what you will need for your transition, there are a few tips and tricks to smooth out the process. These are things you can do during your lease term as well as in the initial transition to help save money during your time at school and summer months.
Shop Discount Stores
There are numerous discount stores that offer groceries, cleaning supplies, small decorations, and other items you might need. These stores often offer the same brands as big box retailers for a fraction of the cost. Buying in bulk is also a good idea if you live in a larger house with roommates.
Sharing with Roommates
If you are living with roommates, you may want to consider sharing certain items. An example of this is to have certain roommates responsible for certain rooms in the house for furnishing. One roommate can be in charge of the living room while another can be responsible for the kitchen. Roommates also share groceries sometimes, however, this can cause conflict and should be done carefully.
Budgeting
It is never too early to start budgeting. This is a great habit to develop in the long run. Start by tracking your income and expenses to understand how much you make and spend. From there you can develop a budget to suit your needs.
Compass Self Storage
To help ease the transition to off campus housing, Compass Self Storage offers moving supplies, truck rentals and secure storage units. Check out our location map to find your nearest Compass facility.