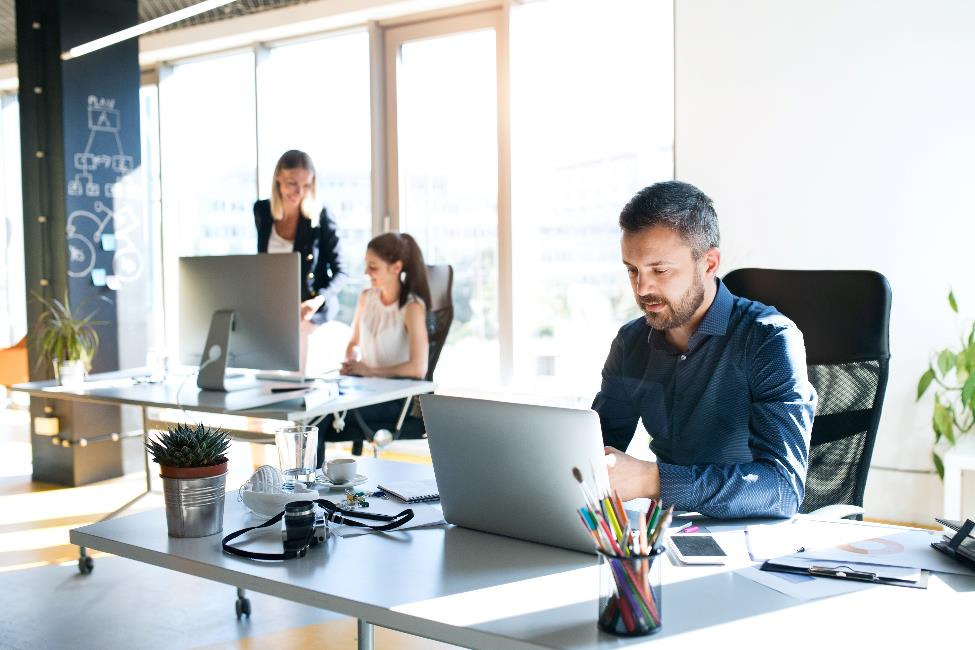 We've all had those days at work when we spend way too much time looking for files or supplies. From your desktop to the storeroom, streamlining your workspace helps everyone at your organization stay on task and on time. Compass Self Storage, with storage units in Philadelphia, PA and other cities around the country, explains how to make your place of business more efficient.
Clutter-Clearing Benefits
What could you do with more space at your workplace? Consider these possibilities for various types of businesses:
Invest in more inventory
Enjoy a tidier, more appealing work site
Create a more attractive showroom floor
Add a client waiting area or expand the lunchroom
Stock up on office or breakroom supplies when they go on sale
Maybe your company has its own unique use for extra square footage. Now we'll explain how to create that additional space.
How to Organize Your Business 
Get started by throwing out expired breakroom items and donating office supplies that no one uses. Toss, recycle or repair broken business equipment; some valuable pieces can be sold for parts. Scan documents you don't need hard copies of, then shred or throw away these and other unnecessary papers. Storage units offer a home for archived files, infrequently used equipment, and surplus supplies. Self storage is also perfect for keeping your business organized during moves, remodeling, or storing extra inventory during your busy season. Store properly and efficiently with these tips:
Make a list of all stored items and their locations.
Use sturdy, new boxes or clear plastic bins with lids.
Attach a paper to each container listing its contents.
Store larger, heavier containers on the bottom of each stack to prevent tipping.
Place more frequently used items at the front of the unit.
Maintain an Organized Desk 
Whether you've finished cleaning up the rest of your business or you just want to keep your individual space neat, tidying your desk daily can help you stay organized. Sort mail as it comes in, and make sure everything is in its place at the end of the day. Keep supplies easy to find with dollar-store drawer dividers. Schedule a weekly filing day to keep paper clutter at bay.
Compass Self Storage has a wide range of storage units to meet your company's needs. Contact us today for more information, or reserve a unit in Philadelphia, PA or another location in the state today.