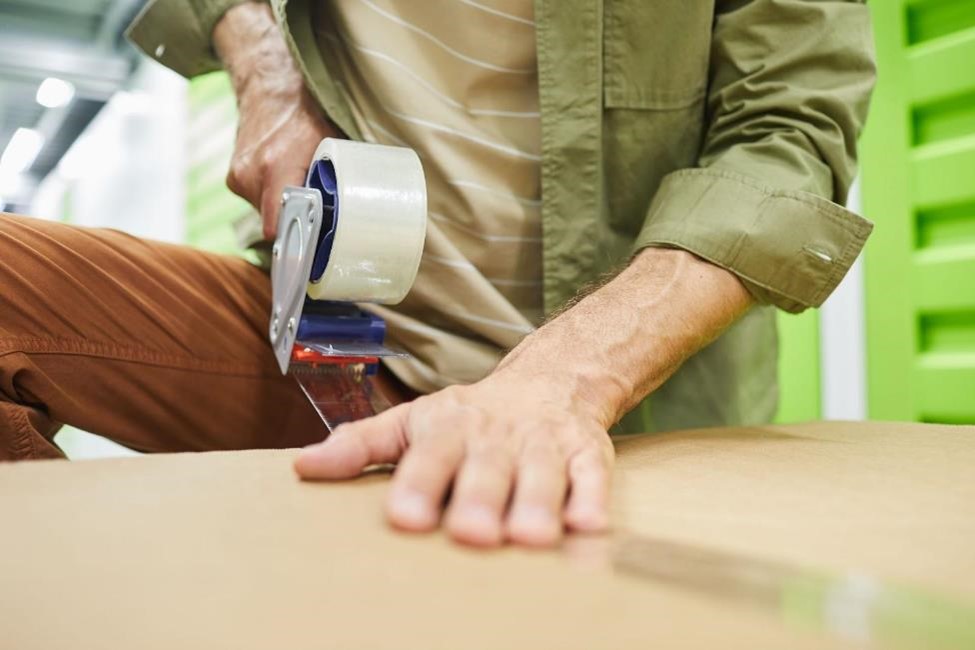 If you're searching for a space-saving solution for your business or organization, self storage can make a big difference! With self storage units you can free up room in your organization's space without having to move important business items onto your personal property.
If you're considering self storage, make sure to check out all the storage features available to get the best unit for your planned use. While standard storage units will generally be the lowest-cost options, other features, like drive-up access storage and climate-controlled units, might be the best options for specific items you need to store. You can easily explore available units and features at Compass Self Storage locations online.
Self Storage for Commercial Operations and Organizations
A storage unit can help your organization or business keep anything from inventory to extra records in an easy-to-access place. Just make sure that everyone who might need to access has the unit entry information, and you're ready to use your new secure off-site storage!
Storage Unit for Small Business Retailers
Getting a storage unit for your small business can mean better organization in your employee spaces and better product presentation on your sales floor. Small retail businesses can even use self storage for managing inventory and shipping supplies for an online storefront.
Self Storage for Commercial Manufacturers
Business and commercial storage units are great for manufacturers looking to free up space in a warehouse. Storage units can be used for keeping extra parts and inventory, or housing extra equipment. If you run long hours at the factory or warehouse, take advantage of the extended access hours at Compass Self Storage and access your storage facility whenever you need it most! For details, consult the hours listed at your local Compass Self Storage facility.
Business Storage for Pharmaceutical Representatives
If you're a pharmaceutical representative, you might be wondering where you should keep marketing materials and drug samples. Self storage can help you stash these things away safely until you need them! Climate controlled storage is your best option if you're considering housing temperature-sensitive drugs and products or critical documents in a self storage facility.
Storage for Educational Institutions
Self Storage can be great for educational institutions! Whether you need to store extra classroom supplies, textbooks, or electronic equipment, there are a range of storage unit sizes you can choose from! No worries if you only need a storage space for the summer – we handle month-to-month rentals at Compass Self Storage.
Extra Storage for Governmental Agencies
Governmental agencies can use Self Storage for keeping extra office supplies or records. Check out the storage features at your nearest Compass Self Storage facility for more information on how we work to help protect your items.
Non-Profit Organizations and Self Storage
Similar to businesses, Nonprofits can use self storage for storing anything from event supplies to extra office furniture. If you're needing space for your organization, self storage is an affordable option that everyone in your organization can access.
Get a Storage Unit for Your Small Business
If you're ready to get your workspaces back under control, get a self storage unit reserved today! You'll find that our business and commercial storage units can be equipped with climate-control or drive-up access for your convenience. For a full list of features, find a Compass Self Storage facility near you, and rent or reserve a unit now!