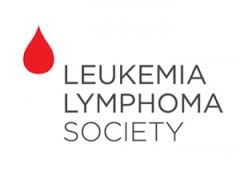 October marks a big month for Compass! October is when we begin our "Light the Night" walks for the Leukemia and Lymphoma Society.
The LLS or Leukemia and Lymphoma Society has been around since 1949 and is currently the world's largest nonprofit voluntary health organization. The LLS was founded out of a families grief after the loss of their sixteen year old son to this vicious disease that was one hundred percent fatal. Five years later, frustrated by the hopelessness felt to this disease and lack to no treatment the family began the LLS.
The mission of the LLS is to cure Leukemia, Lymphoma, Myeloma, and Hodgkin's Disease while improving the quality of life for both the patients and their families. All donations to the LLS go towards funding the blood cancer research, education, and patient services. If you want to help cure this vicious disease, please join us here at Compass by visiting any of our locations and donating. You can also join us on our walks now through November to "Light the Night."
For more information and how to find your local Light the Night walk be sure to visit:
http://pages.lightthenight.org/search/?searchState=eventSearch
And to register for the walks and join your local Compass crew register online at:
http://www.lightthenight.org/register/
Someday is Today!!