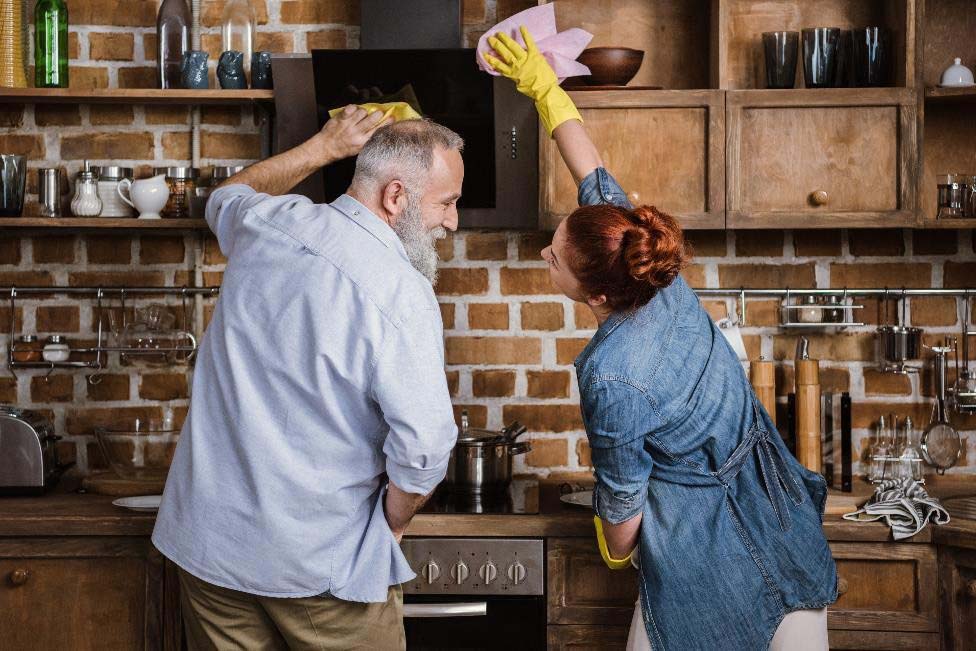 Spring cleaning just might be one of the most satisfying tasks we can think of. Sure, it's time-consuming, but the results are definitely worth it. From washing the walls to deep-cleaning the fridge, this is your chance to get a fresh start. Compass Self Storage, with storage units in Lansing, IL and other towns around the U.S., offers these tips for getting your seasonal cleaning project in order.
Clean Your Cooking Space
You may not give your walls a lot of thought, but they're magnets for dust and grime – especially in the kitchen. Vacuum walls and ceilings and be sure to wipe them down with a grease-cutting cleaner. While you're in the busiest room in the house, make sure you clean your oven.
Get rid of oven build-up with a solution of baking soda and vinegar. Remove any remaining gunk with a sponge. Remove the filter from the range hood; wash it in soapy water before rinsing and drying it. Use a de-greaser to wipe the hood clean and remove debris from cabinets above the space with a creamy cleanser designed for the job. Restore shine to kitchen floors with a tile polish and get rid of expired food before wiping down the inside of your fridge.
Get Into Nooks and Crannies
Remove all your books, videos, and knick-knacks from shelves to give these spaces a thorough dusting. Move furniture out and give walls a thorough sweep with a duster. Attack baseboards with a vacuum crevice tool and clean them with a great-smelling wood cleaner. Don't neglect the media center; dust all wires before corralling them with a cable organizer. Be sure to dust the vents on all electronics. Vacuum your mattress before flipping it and invest in a linen spray for an extra-relaxing bedtime experience.
Freshen Every Surface
Wash screens in a soap-and-water solution, and vacuum, launder, or dry-clean your window treatments. Shake out and beat rugs, spot-cleaning when necessary. Use a carpet-freshening powder before thoroughly vacuuming every carpet in the house. Next, head to the bathroom for a spring refresh. Make grout sparkle by applying hydrogen peroxide with a brush, and give your shower head a new lease on life by soaking it in a vinegar-filled bag secured with a rubber band.
Find Your Way to Spring Cleaning With Compass
If decluttering is part of your spring cleaning routine, Compass Self Storage can help. We have storage units in a wide range of sizes at our clean, conveniently located facilities. We serve Lansing, IL and communities in regions around the country. Reserve a unit today!