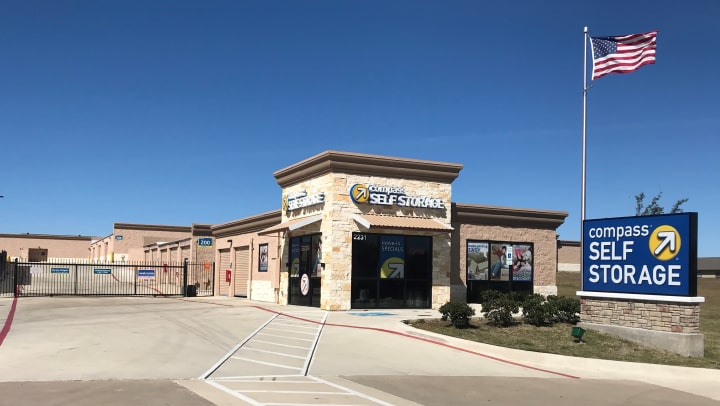 Good afternoon all!
A lot of customers ask us about when Compass began, being that we are not a widely-recognized name….yet!
Todd Amsdell is the President of Compass Self Storage and one amazing boss! Even though we have 57 self storage sites nationally, the Amsdell family never forgets to send out a birthday card, a Congrats card/email when we are hitting our targets, and stops by ALL of the sites a few times a year! Compass feels like one huge family, spread out across the nation. We have a company chat room that all of our managers can interact with each other, from FL to RI, from TX to TN.
Compass Self Storage LLC and its affiliates are proud members of the Amsdell family of companies (Amsdell Companies) headquartered in Cleveland, OH. Amsdell draws their roots from the family owned construction company founded in 1928 and has since been active in several billions of dollars worth of real estate ventures with a primary focus on self storage. As industry pioneers, Amsdell has owned and operated over 500 storage centers under various trade names in over 27 states. With over 80 years of doing business, the Amsdell team has extensive experience in property acquisition, construction and property management.
The Leukemia & Lymphoma Society
The Amsdell family has chosen a charity to support, The Leukemia & Lymphoma Society, and they have been supporters since the 1990's. We partner with the LLS by having donation boxes in our offices, as well as when we attend events. Compass and our managers get involved by asking for any amount donation (we offer a special storage discount) & we raise money all year to participate in the main event- The Light The Night Walk. Our mission is to help raise awareness & fund research efforts, in the hope that we can battle these blood cancers. All of our self storage facilities have a designated Charity Unit, that we collect items in great shape from vacating tenants, and we auction off when it's that time of the month for us to Compass auctions. The unit is bid on and the money from the sale goes to Charity Storage- a foundation that donates the money to Kure It Cancer- a kid's cancer charity and a charity of our choice- the LLS.
So far for 2015, Compass has raised $9,295.81! Our goal is to raise even more by the end of the year.

Compass was created to keep the small mom&pop atmosphere alive and well, in this time of corporate takeover. Our tenants are proof enough that they like the way we operate…. We try our best to make the self storage experience a quick & easy process by having knowledgeable managers, a full line of moving & packing supplies, and clean, secure facilities. We also have truck carriers: U-Haul, Penske, & Budget, so if you need supplies & wheels–> Come to Compass Self Storage, where we make it easier… 🙂