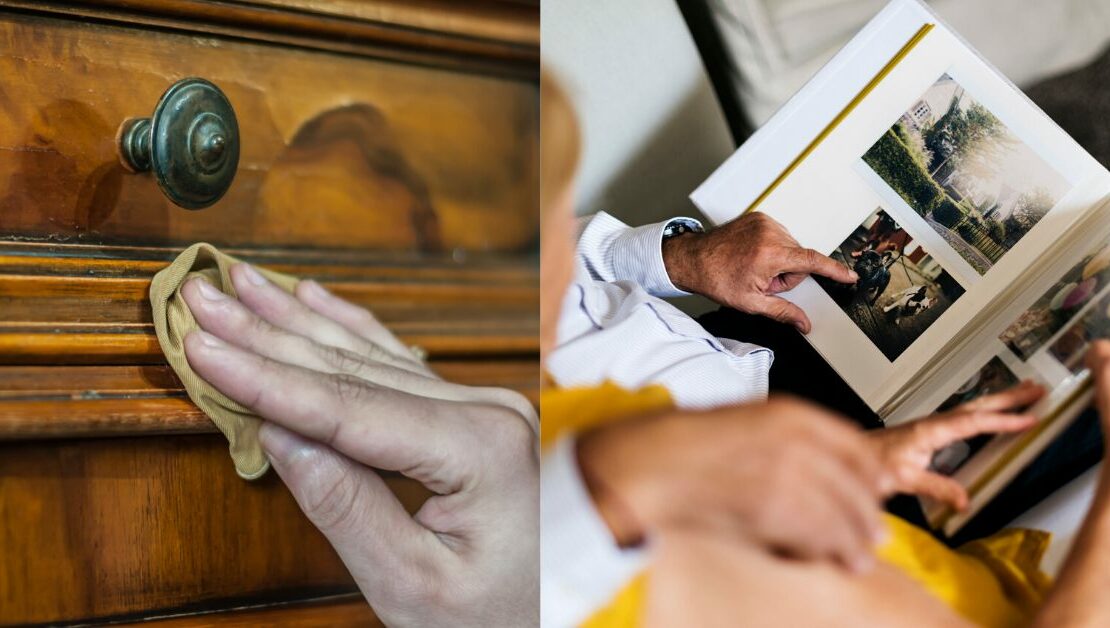 When it comes to antiques and family heirlooms, the term "priceless" really rings true. Whether you have hand-me-down wooden furniture from your grandparents or photo albums full of old memories, there's something truly special about holding your family's legacy close to your heart.
When these meaningful items are improperly stored in your drawers, closets, or garage at home, though, they can quickly take a turn for the worse. From fluctuations in temperature and humidity to unexpected accidents, the remnants of what once was could become damaged or even worse—destroyed.
Rather than taking a chance on losing the irreplaceable, our team at Compass Self Storage in Manville, NJ, has put together this guide on how to preserve your heirlooms properly. From learning how to prevent photographs from fading to discovering how to keep your antiques intact in a climate controlled storage unit in Manville, you'll be able to rest assured that your prized possessions are protected.
Keeping Your Family Memories Intact
Picture-Perfect Preservation
There's nothing more enjoyable than looking back on family photos. From seeing your grandparents at a young age to reminiscing about childhood family vacations, old photographs play an important role in telling your story. However, the older a printed photograph gets, the more susceptible it becomes to damage.
UV-Resistant Sleeves, Storage Boxes, and More
To ensure your photographs stay protected, keep them out of the light as much as possible. UV rays can lead to extreme fading, as well as bending, creasing, or folding. Store them in UV-protected sleeves inside enclosed photo albums, if possible. This goes for negatives, too. You can purchase special negative sleeves and polypropylene storage boxes to ensure harmful light stays out and that they remain flat. Additionally, your enclosed photo albums or storage containers must be kept in a cool, dry place where temperature and humidity levels stay constant. Avoid hot attics, damp basements, and unregulated garages at all costs.
Digitizing Your Collection
If you want to go one step further in protecting your photographs from aging, it's wise to digitize your collection as soon as possible. Once scanned and saved to your computer or hard drive, you can then make prints and confidently display them anywhere in your home.
Photo Storage Pro Tip
Make sure you avoid using supplies like rubber bands, ballpoint pens, tape, paper clips, and adhesive when storing your photographs, as they can damage the integrity of the photo.
Keeping Antique Furniture Functional
Ornate antique wooden furniture is a sight to behold. From rich patinas (the natural wear of the wood) to historic design elements, there's simply no way to match the look of antique furniture with modern renditions. Because of their place in your family's history, it's important to learn the proper ways of storing antique furniture to ensure it retains sentimental value.
Climate Controlled Spaces, Minimal Sunlight, and More
One of the most important elements of storing antique furniture is paying attention to temperature, humidity, and sunlight. If your furniture is stored in a place that's too dry and cold, it could crack. If it's in an area with high humidity levels and heat, it could warp. Plus, if your antiques are exposed to too much sunlight, they could fade and their finishes could splinter. Remember, darkness and temperature-controlled spaces are your allies, especially when your furniture is not in use.
Performing Regular Inspections
To go one step further in protecting your collection, make sure you inspect it regularly. Wipe down each piece of furniture to eliminate dust, and polish them at least once a year. If any moisture is spilled on your collection during the moving or storing process, wipe it up abruptly to avoid damage from things like woodworms.
Antique Furniture Storage Pro Tip
When transporting wooden furniture, consider changes in temperature and humidity when each piece leaves your home. If possible, always move antique items in an enclosed, temperature-regulated truck or on a day with relatively low humidity and normal temperatures.
Climate Controlled Self Storage Units in Manville
At Compass Self Storage, we want to ensure your valuables stay protected however long you need. With a wide selection of climate controlled storage units in Manville, you can confidently store your antiques and family heirlooms without worry. Maintaining a temperature between 55 and 85 degrees all year long, our climate controlled units will keep even your most delicate possessions shielded from excessive heat and humidity. For additional peace of mind, our facility features gated access and individually alarmed spaces.
If you're stuck wondering where to store your antiques, stop by Compass Self Storage just off Beekman Street and take a tour of our facility. Also, you can reserve your Manville climate controlled self storage unit easily via our website!