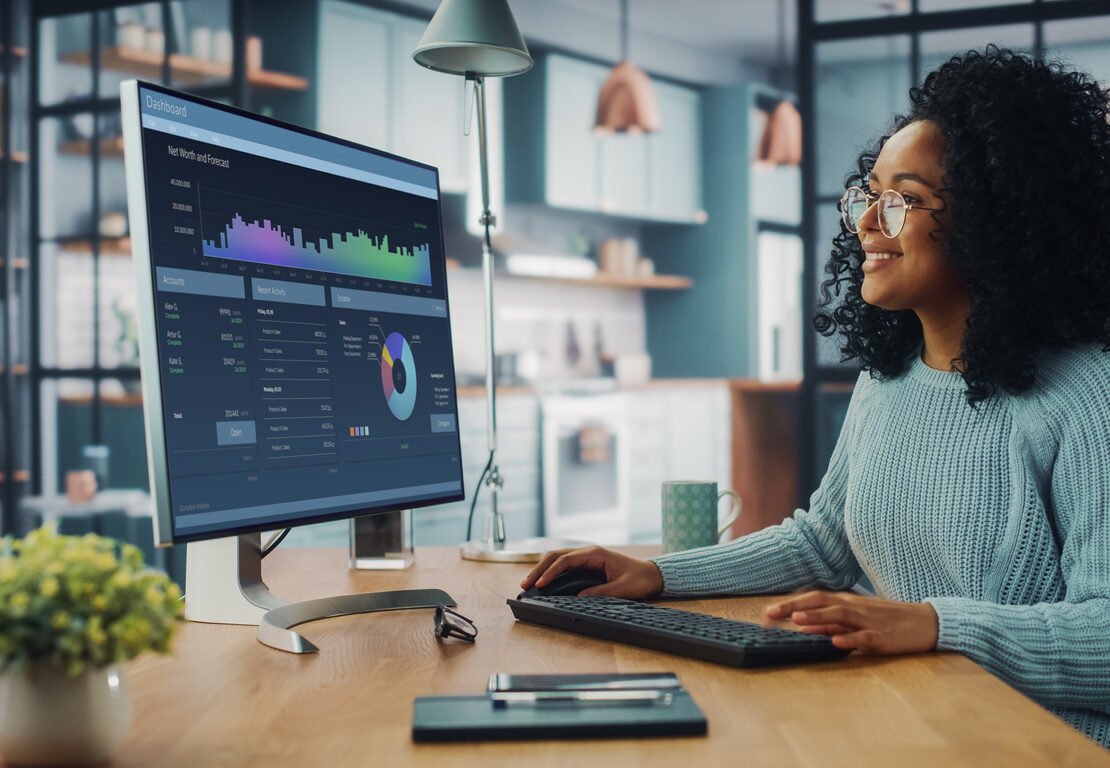 Do you have a small business you run from the comfort of your home? Working from home is convenient but can be challenging. By having a separate office space with everything you need you will be able to increase your productivity while also having a healthy work-life balance. Here are four steps to building an office for your home business:
Plan What You Need
To get started, it's helpful to have a list of all the materials, supplies and furniture you need. Some must-haves include notebooks, various writing utensils, file organizers, a printer, a comfortable chair, and a desk. Once you have compiled your comprehensive list of everything you need and want in your office you can begin the fun part, shopping!
When shopping it is easy to get hung up on the cost of these items. A great way to save money is to look for more affordable alternatives. but it's important to look at larger purchases as an investment. For example, purchasing a quality chair will save money in the long run. You will be spending many hours in that chair and if its uncomfortable or is easily broken, you will be soon looking for a replacement and maybe a chiropractor.
Dedicated Workspace
Now that you have all your office supplies, you are going to want somewhere to set them up. Find a space in your home that allows you to focus on your work. You may have limited space, so get creative! You can remove a clothes pole from a closet to convert it into desk space or if you do not have the closet space to spare, a small corner desk may be an option. Need something even more compact? An armoire desk offers desk and storage space all in one and are ideal for rooms with limited space.
No matter the situation, some important things to keep in mind when choosing a workspace include noise level, lighting, and privacy. You want to be sure the space you choose has a relatively low noise level to reduce distractions. Having a well-lit area will open the space and improve the mood. Light influences our mood so its important to have it right. While living with roommates or family, privacy can be hard to find. Try your best to be secluded from the main area of the house to increase your focus.
Get Organized
Once you have found a space that suits your needs you can begin adding your supplies and your own decorative touch. Multifunctional pieces like shelving, tackboards and vases can give the room a personal touch while also helping you save space and stay organized. Pro-tip, use the small vase as a utensil holder!
Organized offices are important for many reasons, one being increased productivity. Keeping your office tidy will help operations run smoothly as well as making sure you have ample space in your office. Be sure to get rid of any unnecessary paperwork or items like dead pens. There are endless ways to organize your office, but a decluttering and adding a couple storage pieces to your office can make the process a breeze.
Separating Personal and Professional
When working from home, it's hard to separate personal and professional duties. During your personal time, it is easy to walk to your designated workspace, sit down at your laptop and answer a few emails. Keeping these two parts of your life separate from one another is important. When building your workspace, keep any personal items out of that area to reduce distractions. The same rule of thumb goes for workplace items in your personal space.
Another tip is to stick to a set schedule, so you don't overwork yourself. Putting yourself on a schedule will create good work habits. Have a way to keep track of time, whether it's a traditional clock or an alarm is up to you. Taking small breaks throughout the day has also been proven to increase productivity. When taking these breaks try not to forget that you are working. Get up and move around for 5 minutes before coming back to your desk and try not to get sidetracked by personal chores.
Compass Self Storage
Compass Self Storage can help you keep your home office clutter free. We offer a wide range of unit sizes and features for business storage solutions throughout the U.S. Find a Compass storage facility near you!