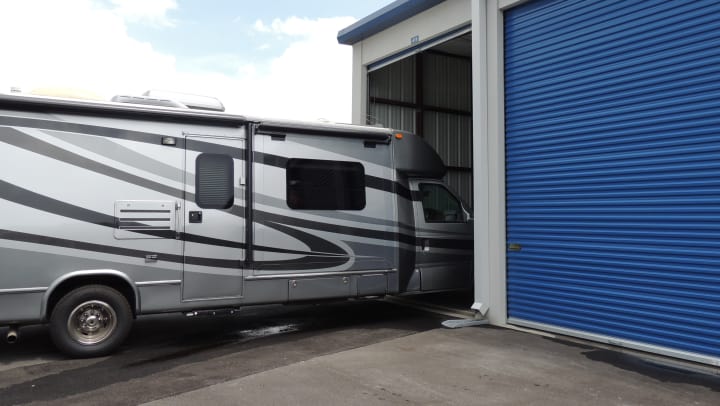 Hey Compass fans,
Some of the best trips are taken when you can load everything up and eat, sleep, and drive all in one…..RV travel! The appeal of an RV is the ease of taking a trip…..you can have virtually everything you need and tour across the USA if you chose. The latest trend is "vintage RVs"- which look totally cool!
RV owners have campgrounds all over they are able to travel to and stay at, meeting a whole community of fellow RV enthusiasts, and have a whole network of new people they can meet and befriend. An RV is meant to be used and enjoyed. That typically means putting miles on the road as you see the country whether it be the beauty of our national parks like Yosemite and Yellowstone or heading south as a snowbird.
That being said, one of the most important decisions when buying an RV is deciding where you can store it. Many Home Owners Associations will not allow boats/RVs parked in the driveway or the grass, and many owners face the dilemma of where to store their beautiful, expensive toys….
Enter in the Compass Storage team! Many of our locations nationwide offer premium RV storage, whether it's an outdoor parking space, a covered space, or an indoor space. Our location in The Villages, FL is one of our newest sites and has interior storage for RVs and that community is filled with them, along with our McDonough, GA location! We love being able to provide a clean, safe, & secure location for our tenants to store their goods.
Be sure to check a Compass Self Storage near you for your RV storage needs, our team is waiting for your call 🙂
Cheers!
The Compass Team