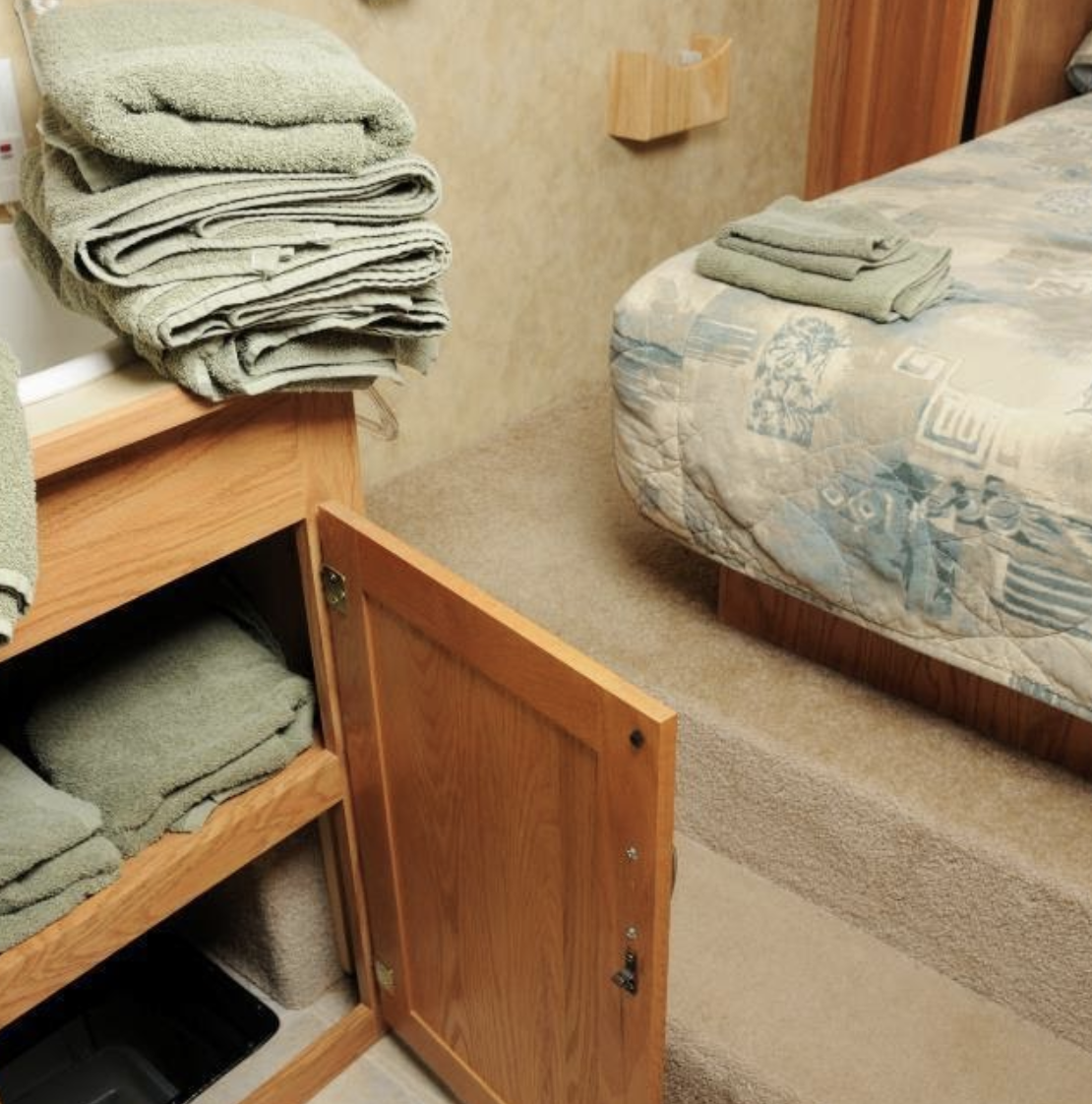 It doesn't take long before your RV storage space runs out and leaves you surrounded by clutter. When you bought your vehicle, it probably seemed to have room for everything you'd need for your adventures, but now you're searching for RV storage hacks to reclaim your space. Before take off with a cluttered RV from your home in Tennessee, let Compass Self Storage help you enjoy a roomier ride.
3 RV Storage Hacks to Keep You Organized:
Hanging closets make it easy to organize items.
Admit it: RV closets don't offer much space for your things. Why not make use of the tiny space with a hanging closet organizer? It comes with several cubbies to help you organize your clothes and other belongings. Just hang it from the closet rod, and enjoy separate spaces for your clothes, shoes, and camping accessories.
Fold-out storage makes use of wall space.
When you don't have enough closets in your RV, a fold-out hanger provides added space when you need it. You can hang your shirts and coats on it or use it to dry wet clothes when necessary. Wall storage bins also come in handy for the bathroom and other areas of your RV when you need extra space for things.
Clutter goes away quickly with drawer organizers.
Does every drawer in your RV look like a junk drawer? It's time to get a handle on the clutter by making things tidier with drawer organizers. Before you take advantage of our RV storage in places like Murfreesboro, TN, you'll want to get your drawers and everything else in order. Placing organizers in every drawer will give you a way to separate items into their own sections, helping you find things easier and keep everything nice and organized.
RV Storage in Tennessee
Need to park your RV in Tennessee for a while? Let Compass Self Storage help you with convenient and affordable RV storage. We can also help to store your excess RV items for the season. Whether you're parking your RV for a few months or needing a place to store clutter, we'll set you up with a storage space for as long as you need. Reserve your RV parking space with us today.