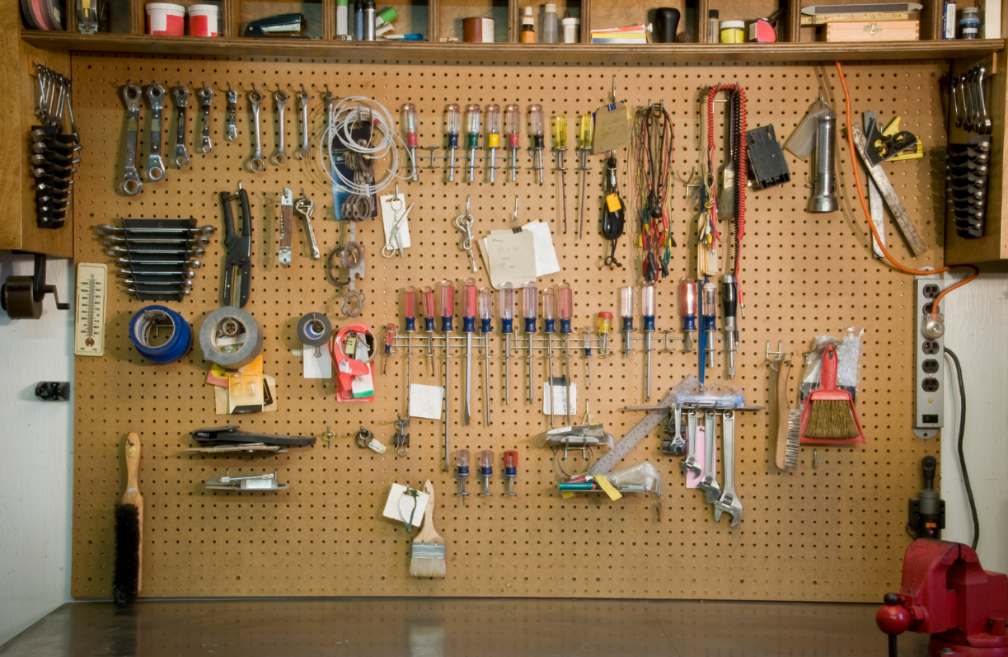 As the seasons change, you will need access to different equipment and belongings in your garage. In the colder months you may need easy access to a snow blower or shovels, while in the summer you will need your lawn mower and gardening tools. You may also be an adventurer that has mountain bikes, snowboards, or kayaks. Maybe you're an avid participant in motor sports. No matter how you use your space, organizing your garage is beneficial. There are a few reasons why having an organized garage can make life easier for you; including, protecting expensive items, keeping dangerous tools and equipment safely, making items easier to access, and not to mention, it looks better. Here are 5 steps to an organized garage:
Step 1: Declutter Your Space
Getting started on these types of projects can be daunting. The best course of action is to take inventory and decide items that you are keeping and items that you can part with. During this step is when you will be able to see just how much you need to store and what storage option will be best for your needs.
When decluttering your space, you can create piles to sort your belongings. For items you're parting with, you can break those down into donations, yard sales or throw away piles. The items you wish to keep can be organized into categories such as lawn care, toys, tools, parts, auto and so on.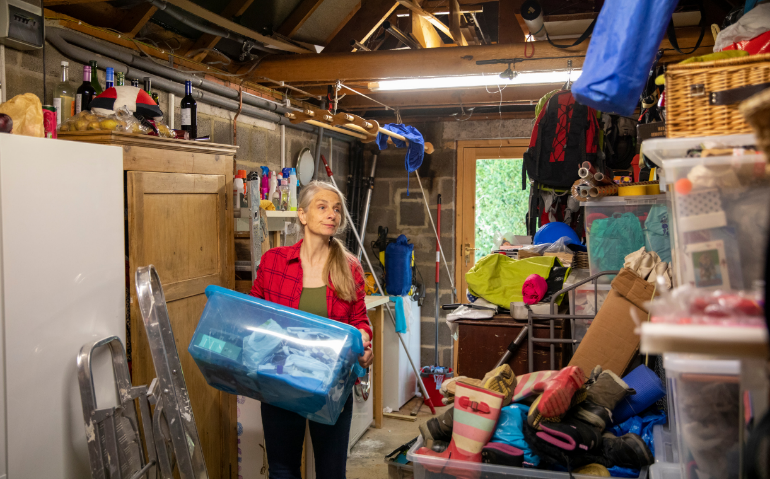 Step 2: The Importance of Labeling
Once all your belongings are sorted, it's easier to see how much storage space you will need. Now it's time to grab a marker or purchase a label maker. If you're using a marker to label, be sure to use a color that is easy to read. Whether you use a marker or label maker, make sure you're labeling your items with a clear name so you can quickly find what you're looking for. We recommend labeling both the tub and lid of the totes to ensure that they're easy to find.
Step 3: Using Vertical Storage
Questioning where all these totes are going to go? This is when shelving comes in handy. These Shelves will allow you to build up rather than across and in turn maximizing your space. Having shelving on the perimeter of your garage will free more room for your vehicles and walkways. Whether you want wooden, metal, or heavy-duty plastic is up to you but keep in mind the size, weight, and quantity of the totes when you're making your decision.
If you would rather have your totes not visible, you can also purchase cabinets which are perfect for any towels or small sharp tools you need kept clean or out of reach! For your items that need to be locked away, Compass Self Storage has plenty of size options!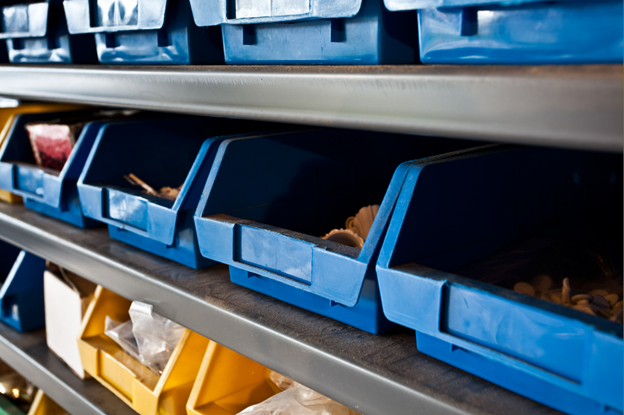 Step 4: Get It Off the Ground
If you have an abundance of tools or a few bikes, hanging them is a great option! Hanging any small tools like hammers or wrenches is a great way to organize your hardware without throwing it into a cluttered toolbox. This way, everything you have is visible and easy to find when working on projects.
Hanging items isn't just reserved for hardware but can also be used when storing bicycles or other tools like shovels and rakes. By getting these things off the ground you clear more floor space and reduce the risk of toppling anything over, reducing the risk of injury.
Step 5: Changing with the Seasons
When the seasons change so should the belongings you're storing in your garage. Rotating cold month supplies with warm month supplies can ensure that you have everything you need just a few feet away without overcrowding the space you have just freed.
Let Compass Self Storage Help Declutter Your Garage
If you don't have the extra space to rotate or an abundance of toys, a self-storage unit is a solution worth looking into. No matter if you reside in the north or the south, we have options for you.
Here is a list of just a few types of toys we can help you with:
Snow Mobiles
ATVs
Motorcycles
Kayaks & Canoes
Road & Mountain Bikes
Snowboards
Skis
Jet Skis
Sleds
Whether you have a boat that needs to be put away for the winter months or your snow mobile needs to find a place for the summer, Compass Self Storage has a solution for you! Not sure what size unit you'll need? No worries! We have a storage unit size guide to help you discover the right fit, and we also have a convenient map of all our locations!